Tim Cook says Apple Vision Pro will change how people engage with tech
Apple CEO Tim Cook said in an exclusive interview with "Good Morning America" on Tuesday that the company's first-ever spatial computer, the Apple Vision Pro, is the "most advanced piece of electronics equipment out there."
"It's tomorrow's engineering, today," Cook told Robin Roberts. "So you're going to live in the future and you're going to do it today."
Apple announced a series of new products at its annual Worldwide Developers Conference on Monday, including the Apple Vision Pro.
The device, which will cost at least $3,499, allows users to manipulate apps, messages and other virtual programs displayed within their physical environment, Apple said.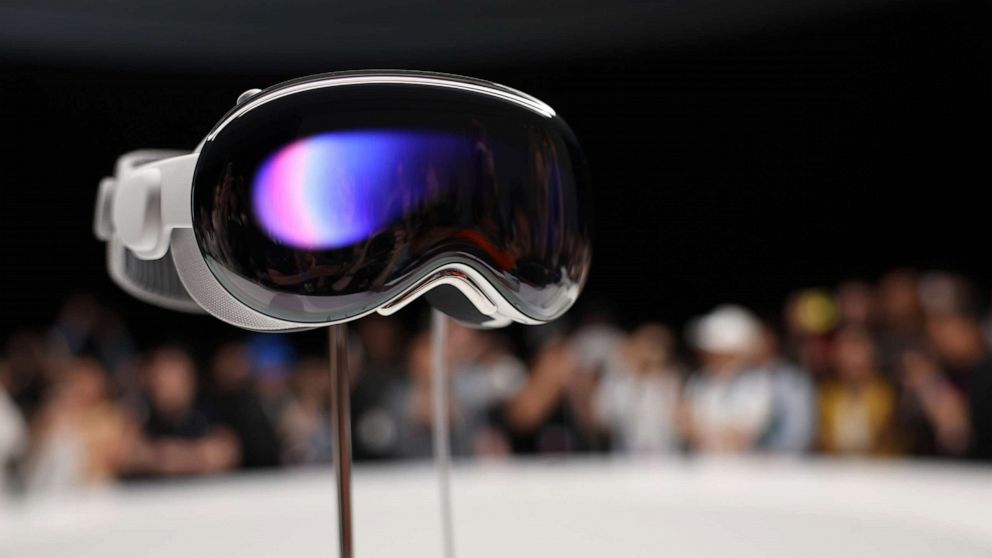 When individuals approach a user's physical space, the glass appears transparent, allowing a user's counterpart to see his or her eyes, the company added.
In his interview with "Good Morning America," Cook said the product marks a turning point for the company.
"We started working on augmented reality quite some time ago because we saw it as a big idea, as a profound technology," Cook said. "This is the next chapter in that, and it's a huge leap."
"You can immerse yourself in movies, TV shows, sports, and feel like you're right there. You can take photos and videos and then enjoy those and bring back memories as if you were there and repeating that experience," Cook explained.
"It's not about one thing, it's -- it is a platform. And so we can't wait to unleash it to the developers so they can begin to work on applications for it," he added. Disney+ will be among the apps available for use on day one. Disney is the parent company of ABC.
Apple Vision Pro will be available for purchase online and in stores in the U.S. early next year, with additional countries to follow later in 2024, Apple said.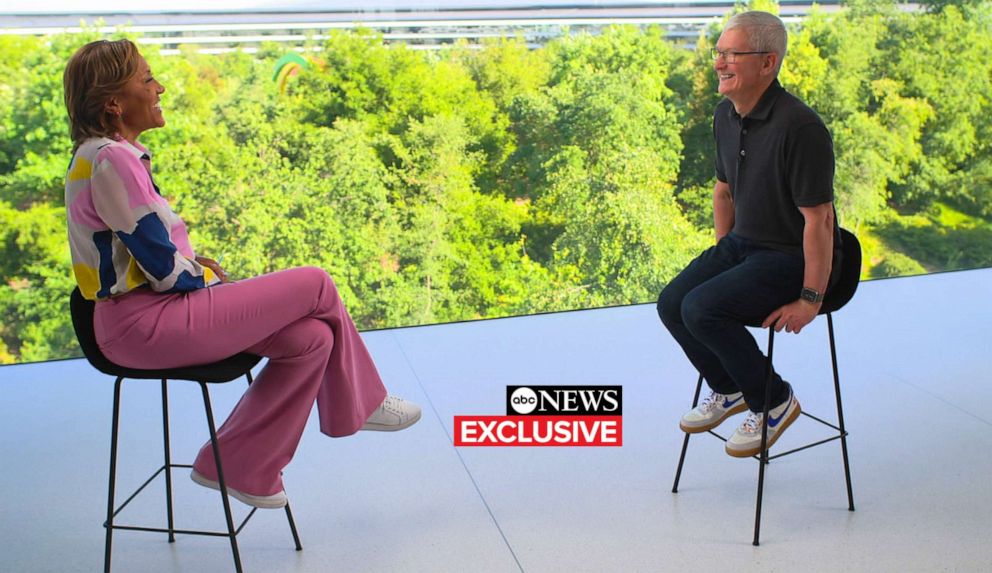 In the exclusive sitdown, Cook also said artificial intelligence poses serious risks such as bias and misinformation, calling for government regulation to protect against potential abuses.
The comments thrust one of the tech industry's most prominent executives into a policy discussion that has drawn heightened interest in Washington, D.C., and Silicon Valley since the emergence of ChatGPT and other advanced conversation bots.
"I do think that it's so important to be very deliberate and very thoughtful in the development and the deployment of these," Cook said. "They can be so powerful that you worry about things like bias, things like misinformation -- maybe worse in some cases."
The rapid development of AI requires government intervention but also places responsibility on tech companies, Cook said.
"Regulation is something that's needed in this space," Cook said. "Regulation will have a difficult time staying even with the progress on this because it's moving so quickly, and so I think it's incumbent on companies as well to regulate themselves."
With the remarks, Cook joins a chorus of industry leaders cautioning about possible negative consequences of AI.
Last week, hundreds of business leaders and public figures -- including Sam Altman, the chief executive of OpenAI, the company behind ChatGPT -- sounded a sobering alarm over what they described as the threat of mass extinction posed by artificial intelligence.
Still, Cook said conversation programs such as ChatGPT hold "great promise," describing it as "something that we're looking at closely."