Mother says call to authorities 'should have never gotten that far' after letting her 8-year-old daughter walk alone
Mom fights back after a neighbor calls cops over child walking dog alone
A mother in Illinois said she felt "shock, anger and fear" after being investigated by state child services when a neighbor called authorities to report her 8-year-old daughter walking the family dog around the block alone.
"When I found out what the call was about, I just couldn't believe it," Corey Widen told "Good Morning America."
The Illinois Department of Children and Family Services recently investigated the mother -- identified by local reports as Wilmette resident Corey Widen -- after a concerned caller reported to the DCFS hotline that the child walking was "5 years old or less," Alissandra Calderon, communications director for DCFS, told ABC News in a statement.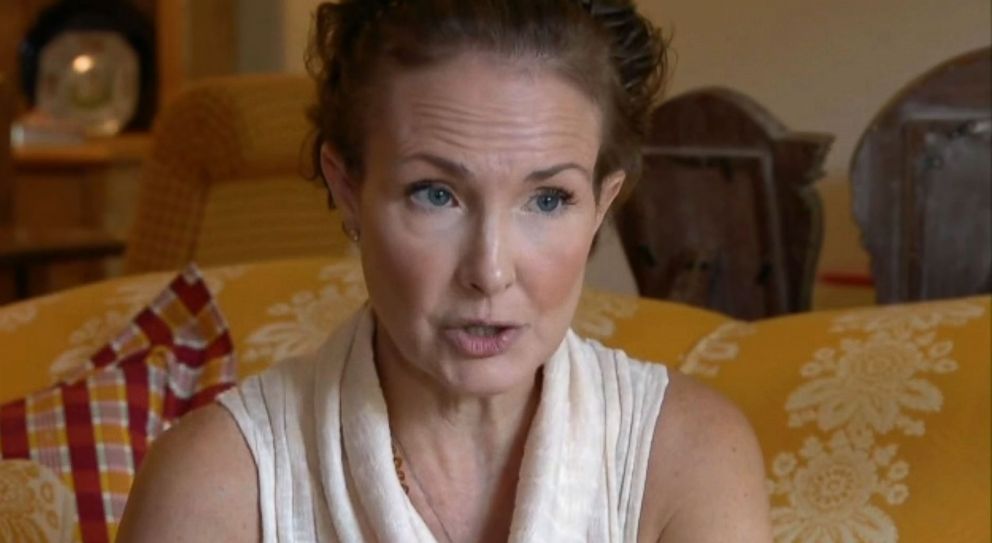 The caller also stated that he or she had called the police in the past to report the girl playing in a parking lot, Calderon said.
"The call should have never gotten as far as it was. The initial call was for an unattended 5-year-old, and once they knew I didn't even have a 5-year-old, it should have stopped there," Widen said. "I don't think it should have made it past the hotline that a little girl walking her dog needs to be investigated."
Widen said her daughter was expecting a friend to come over for a playdate after taking the family's Maltese pup, Marshmallow, for a walk around the block in their Wilmette neighborhood, the Chicago Tribune reported. Instead, it was police who came knocking at the door.
Widen, who homeschools her kids, said she tasked Dorothy with walking the dog to give her some responsibility and independence.
"This was something we did to start giving her more independence because I didn't feel she had enough, so I wanted to make that happen," her mother said.
She added, "Every 8-year-old is different. Every neighborhood is different. Every parent is different. So you can't make an overall judgment like that."
Police did not press charges, but that wasn't enough to satisfy the anonymous caller, who decided to call DCFS after the officers left, Widen told CBS Chicago affiliate WBBM.
"Don't judge a book by its cover. You don't know every situation. You don't know every child and when you do things like this, you overwhelm an already overwhelmed system with nuisance calls like this. And kids and families who need help don't get it then."
The investigation found the call to be "unfounded," Calderon said, adding that DCFS does not "control the calls that come into our hotline" and that's why the department investigated the case.
"Something made someone think there was a concern, and we don't know without checking it out," Calderon said.
Widen told the Chicago Tribune that the only time her home-schooled daughter is unsupervised is during the daily walks with Marshmallow.
In addition, Widen can see her daughter through the window during the majority of the walk, she told the Tribune.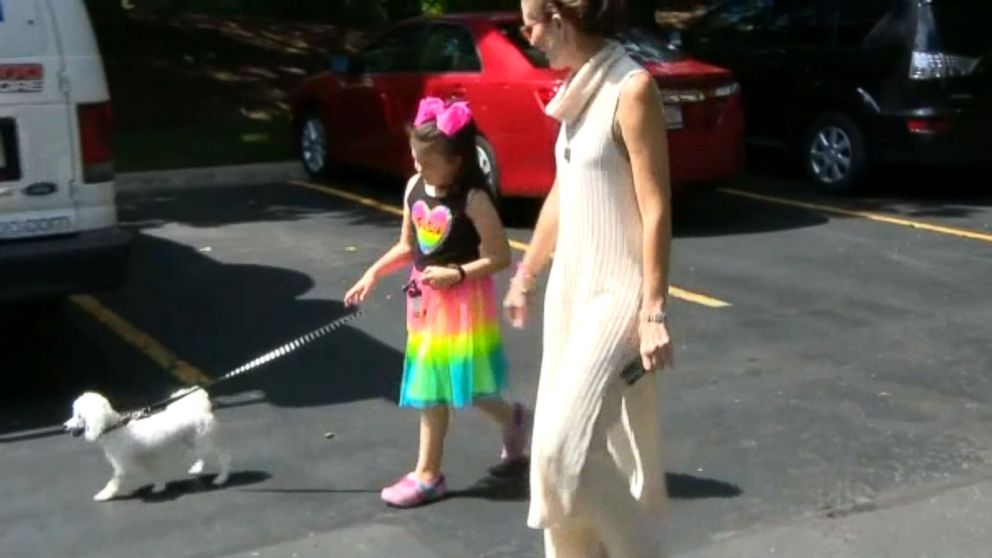 Widen allowed her daughter and 17-year-old son to get the dog last year after they agreed to take turns walking her, she said.
It is unclear what day the walk took place. Calderon said, "No further information is available," and a public information officer for the Wilmette Police Department did not immediately respond to ABC News' request for comment.
Widen's story has re-ignited arguments over "free-range parenting," a concept that involves limited parental supervision and encourages children to function independently.
In May, a law signed by Utah Gov. Gary Herber went into effect to legalize free-range parenting and allow children to do things like traveling alone to school.