Back-to-school: It's bittersweet. On the one hand, you might be ready to get back into a routine and are probably done hearing how bored your kids are. On the other, it's been so nice relaxing with them and the start of another school year marks one more year of them getting older.
But no matter how you feel about this time of year, there's no denying its poignancy. In addition to the obligatory first-day-of-school photo on the front steps, think about introducing a new tradition this year. "GMA" has scoured the internet to come up with a few that range from the fun to the heart-wrenching.
Get our full coverage to head back to school like a boss and own the school year.
The hand-print T-shirt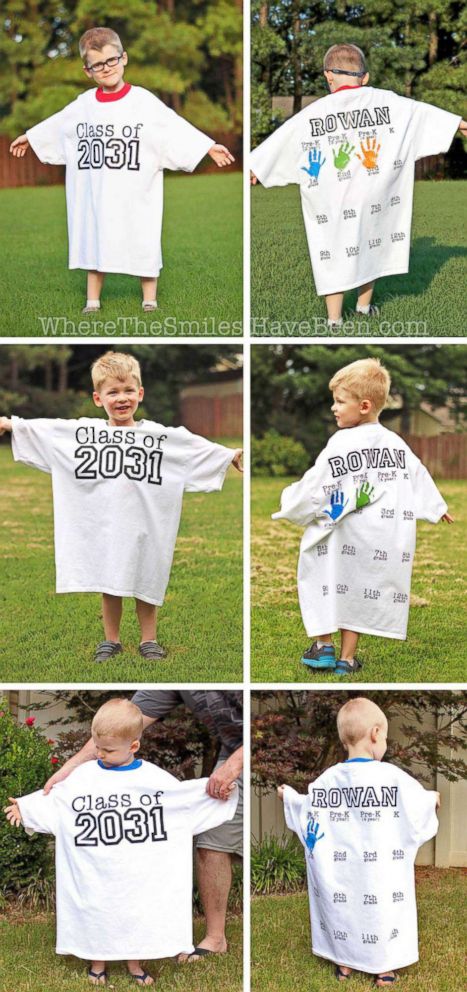 We came across this adorable T-shirt idea on Where The Smiles Have Been. Christine Backus, the creator of the site, made the T-shirt for her son, Rowan.
"We've added his cute little handprint to the back of the shirt and snapped his photo in the behemoth every year since. It's been the neatest way to document his growth and changing personality," she wrote on her blog.
Backus gives a detailed how-to for this simple DIY on her site.
The matching bracelets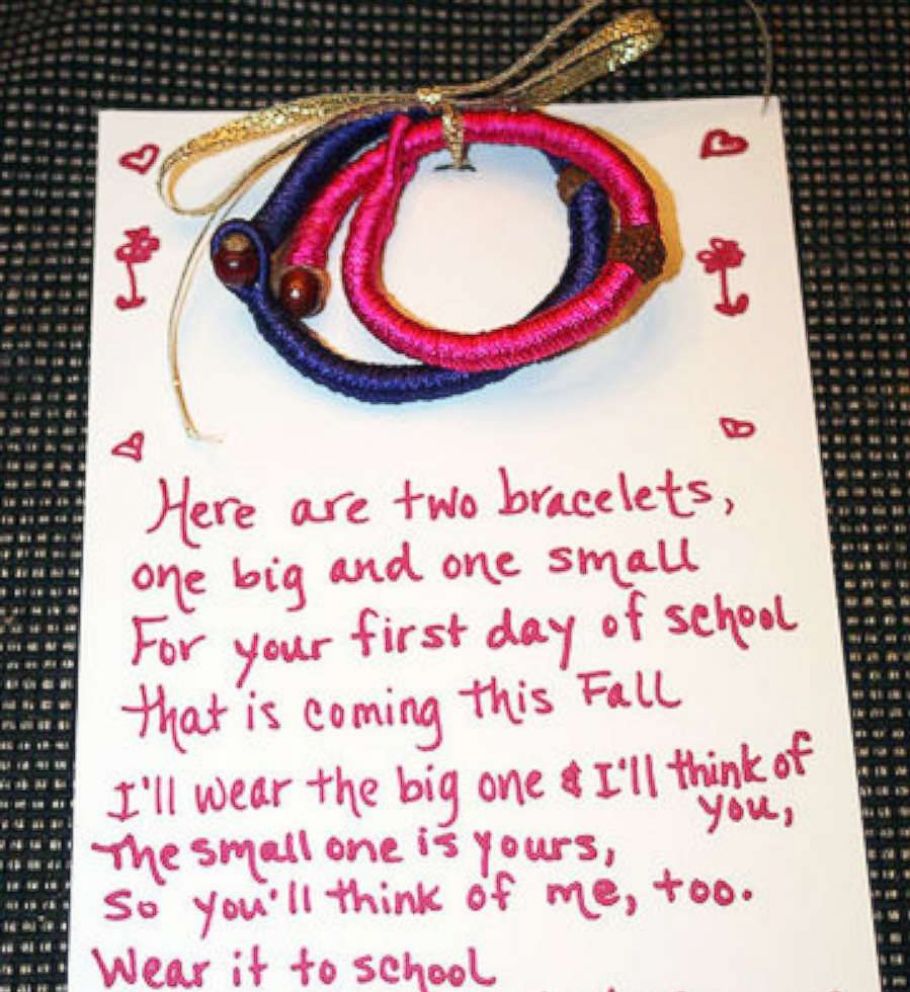 For the mom and kid who are having a harder time being apart than most, we found this adorable idea on Fairfield County Moms Blog.
It's a simple string bracelet with a poem that sure to cue the tears. "Here are two bracelets, one big and one small. For your first day of school that is coming this fall. I'll wear the big one and think of you, the small one is your so you'll think of me too. Wear it to school while you work and play to have my love with you while you're away."
The 1st-day interview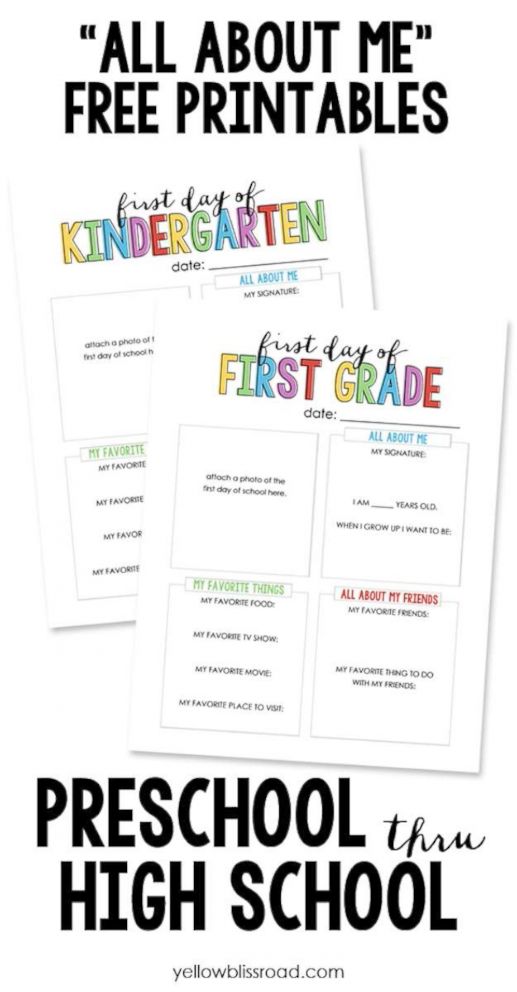 Ever find getting your child to talk to you is like pulling teeth? Turn it into a fun game that becomes a keepsake to look back on for years to come. This first-day-of-school print out can be found at Yellow Bliss Road. Questions like favorite foods, favorite friends and more are a perfect complement to a first-day-of-school photo too.
The bus stop brunch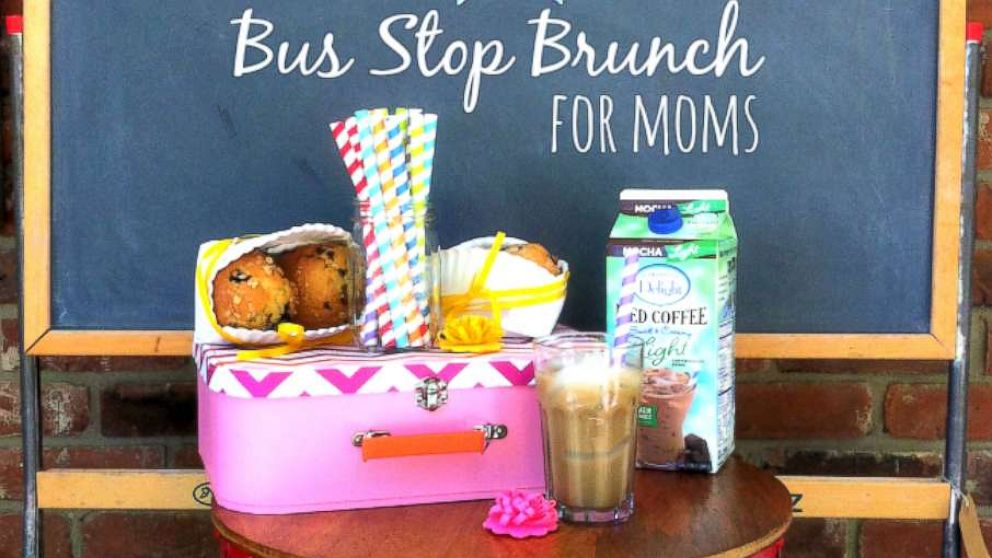 Hoping to break the ice with some potential mom friends? Do it over iced coffee. Bringing a brunch to the bus stop is a sweet way to start the school year.
We found this on My Life and Kids. Author Anna Luther wrote "Whether you're thrilled that school is back in session or holding back the tears because you can't believe your kids are old enough to go to school – it's definitely a day worth celebrating!"
Vision board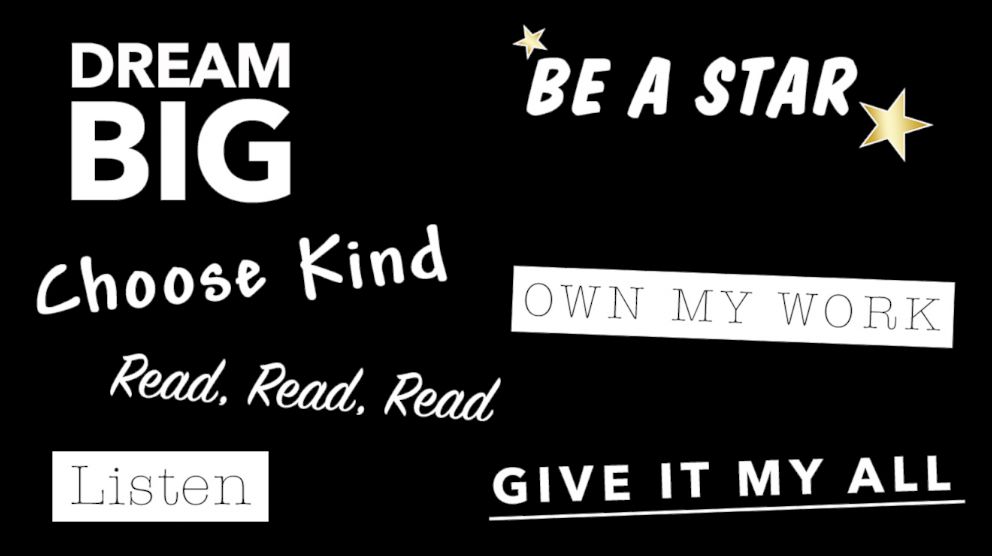 Adults use vision boards to help keep them inspired, but more moms and kids are creating them together to dream up the school year ahead. We found one with easy DIY instructions on EatPicks.
"Vision boards are a wonderful way for students of any age to share goals in a fun, visual format," EatPicks.com author Kelly Pugliano told "GMA." "They can be set up monthly, quarterly, by semester or year. It also helps parents learn more about what their children want to accomplish and can provide a way to offer encouragement and/or guidance to help achieve success."
Get our full coverage to head back to school like a boss and own the school year.
Editor's note: This article was originally published on Aug. 8, 2018.