The adult children of an American woman who died mysteriously on a cruise ship headed to Aruba said their mother had a premonition that something bad was going to happen to her.
In an exclusive interview with ABC News, the son and daughter of Almarosa Tenorio, 52, said they just want answers about how their mother plunged 14 stories to her death last week while on a Royal Princess cruise ship with their father, Leo Tenorio.
The FBI is investigating the woman's death, but the family says they've been told very little about the probe. No cause of death has been reported, but her death was ruled "unnatural," Ann Angela, spokeswoman for the Aruba Public Prosecutor's Office, told ABC News.
Tenorio's children, Timothy Tenorio and Andrea Smith, said their mother was acting oddly before she and their father left on the cruise from Fort Lauderdale, Florida, on Nov. 9.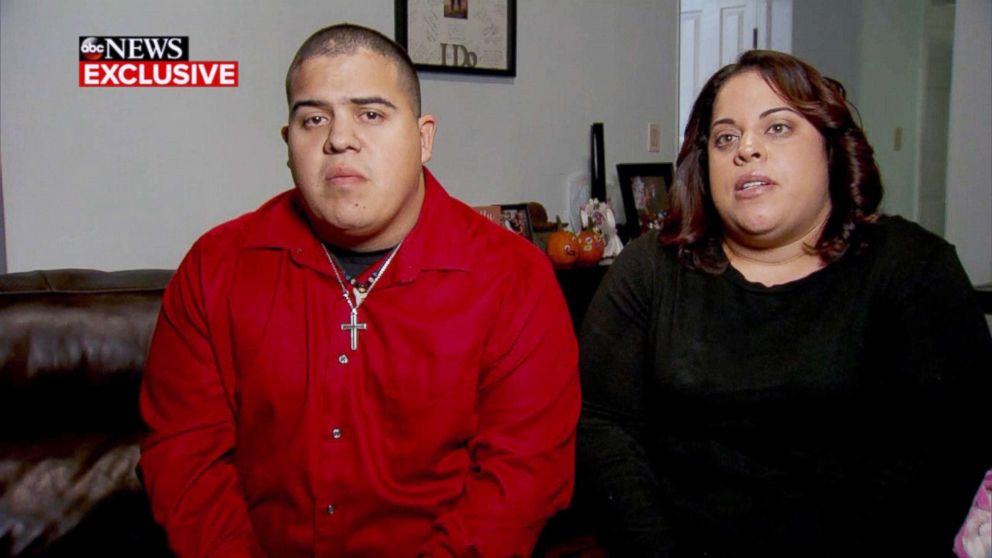 "My mom did not want to go on this cruise. She did not want to go. She knew something was going to happen," Andrea Smith told ABC News.
She said her parents planned to use the trip as a chance to work on their marriage.
"They specifically said they were going on this cruise because they wanted one week to work on their relationship," Smith said.
Timothy Tenorio also said his mother seemed reluctant to go on the cruise.
"The night before they left, my mom hugged me for like a good five minutes and I was kind of curious why it was so long and then I asked her," he said. "And she like said, 'Well, it might be the last hug you get from me.'"
During the early morning hours of Nov. 13, Almarosa Tenorio plummeted off an upper deck of the 3,560-passenger ship and landed on a lifeboat below. She was pronounced dead on the ship.
Her husband, Leo Tenorio, was questioned as a witness, but is not being investigated at this time as a suspect, Angela said.
In a statement to ABC News, Leo Tenorio said he will treat his "memory of her with respect." He added that "her death will haunt me forever."
He also thanked the FBI and police in Aruba for "working to help us find the truth."
Angela said the woman's death is being investigated at every angle but would not disclose whether it's being considered a homicide.
"The incident was reported to the FBI and local authorities and the local authorities met and boarded the ship upon arrival in Aruba," Princess Cruises said in a statement. "We are cooperating fully with the investigating authorities, including the FBI."
Almarosa Tenorio lived in Mobile, Alabama, with her son, Timothy, a student at the University of South Alabama, according to a GoFundMe campaign set up for the family.
"I can't focus," Timothy Tenorio told ABC News. "It's like my rock is gone."
"I'm trying to be the best that I can so that I can try to be like how my mom was: always useful, helpful to everybody," he said. "And like I said, it's just really hard for me. I'm trying to stay strong. However, my strength isn't all the way there anymore."
Almarosa Tenorio's brother, Tony Rodriguez, described his sister as a "very loving daughter, sister, mom and grandmother with a good heart."
He told ABC News that he'll miss his sister's "vivacious personality" and her "smile that would light up a room."
"She always finished the conversation with 'I love you. I love you brother,'" he said. "I'm just going to miss those 'I love yous' from her."