Arctic blast hits country this weekend
A dangerous and possibly record-shattering freeze is invading the northeastern U.S., leaving 25 million Americans under wind chill alerts.
The coldest wind chill in U.S. history was recorded Saturday morning in Mount Washington, New Hampshire, at minus 108 degrees.
The cold moved into the Northeast Friday morning, with a wind chill -- what the temperature feels like -- reaching minus 21 degrees in Maine, minus 22 degrees in Vermont and minus 7 degrees in Buffalo, New York. The worst of the cold arrived Saturday morning.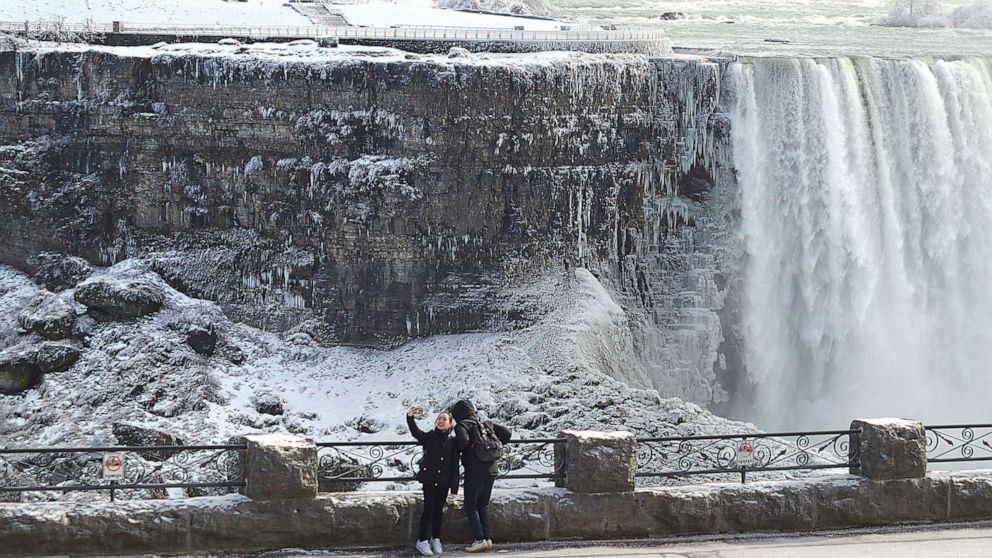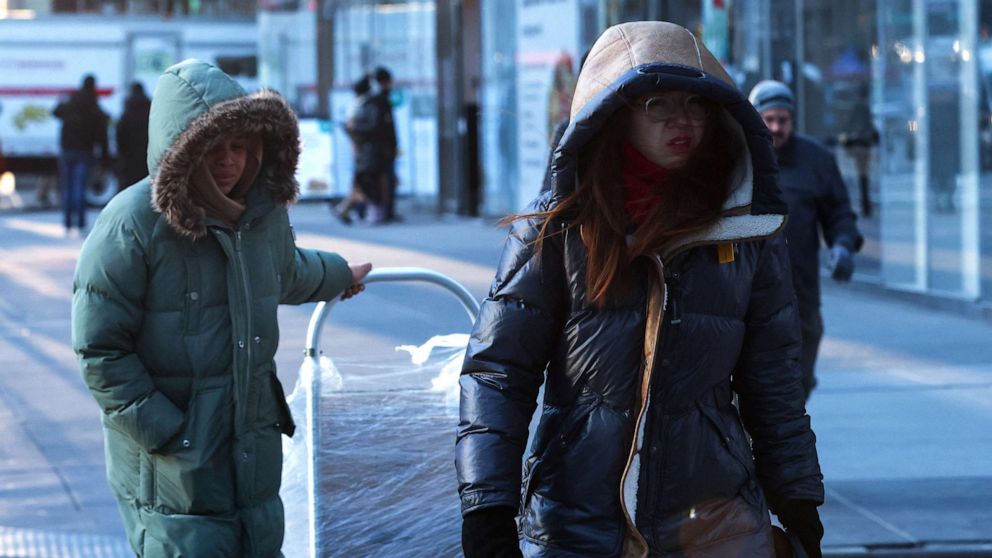 Boston recorded its lowest temperature Saturday, reaching minus 9 degrees, dropping below their previous record of minus 5 degrees set in 1881. Wind chills made it feel like minus 35 degrees in Boston.
Public schools in Boston were closed on Friday and sports are canceled through the weekend due to the extreme cold.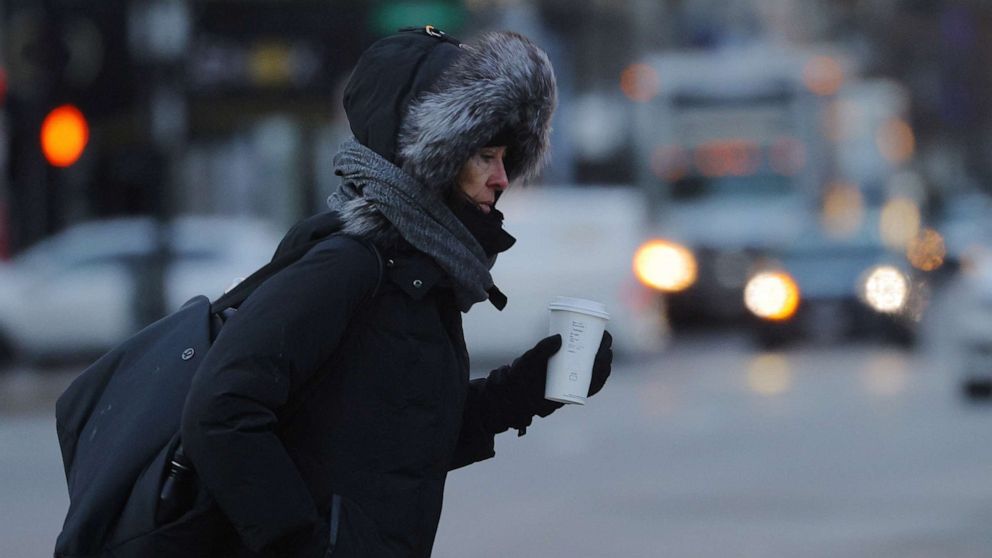 Portland, Maine, shattered its all-time record lowest wind chill of minus 41 degrees, reaching minus 45 degrees Friday night. Frenchville, Maine, recorded a wind chill of minus 58 degrees Saturday morning.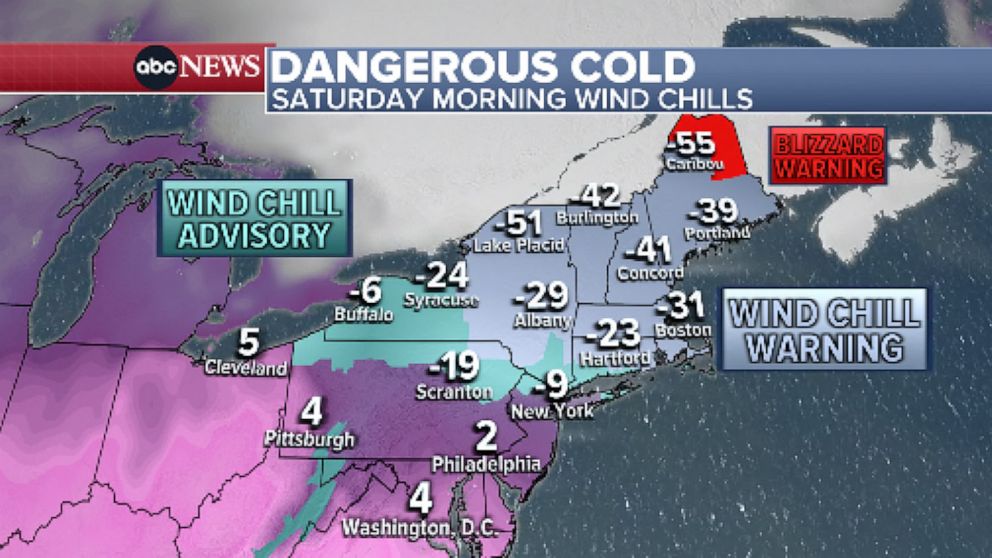 Northern Maine is under a blizzard warning as snow that is already on the ground will be blown around by the over 40-mile per hour winds.
But the bitter blast won't last long. On Sunday and Monday, Boston is forecast to thaw to the mid-40s. New York City could reach 50 degrees by Monday.
Click here for tips on how to stay safe in the cold.