Disney Chairman and CEO Bob Iger reveals 'Black Panther' was one of the 'highest moments' of his career
Heidi Gutman/Walt Disney Television
Bob Iger has acquired four powerhouse companies, overseen the opening of the monumental Shanghai Disney Resort and transformed Disney into a worldwide media empire in his 14 years as chief executive officer of The Walt Disney Company.
However, it was last year's record-breaking opening of "Black Panther" that Iger calls one of the "highest moments" in his career.
"I remember being at the premiere and sitting for the first time with an audience and just feeling such a strong sense of pride and accomplishment," Iger said Monday in an interview with Robin Roberts on "Good Morning America."
"Not necessarily for me but for the company, for Marvel and for [director] Ryan Coogler and that brilliant cast and the costume designers and set designers and the music was tremendous."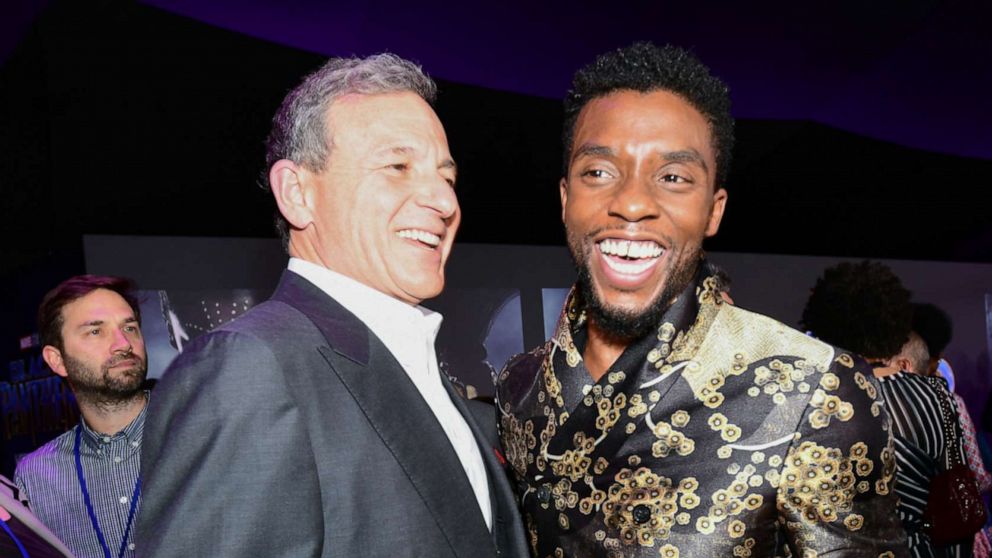 "It was an artistic accomplishment that had a huge cultural impact," he said of the Marvel superhero flick that featured a predominantly black cast led by a black director, Coogler.
Iger told Roberts he "definitely did not lose sleep" over making the decision to back "Black Panther."
He said, in fact, over the course of his 45-year career he has been "really lucky" to not lose sleep or have anxiety over the often billion-dollar decisions he makes, including the launch of the Disney+ streaming service and the acquisitions of four major companies, Pixar, Marvel, LucasFilm and, most recently, 21st Century Fox.
"While they all seemed very risky, I was determined in each case to see the deals through," he said of the four acquisitions. "I believed in them so much, mostly because in all of those acquisitions we were acquiring people, in that each company that we bought ... had great talent there. I just knew that if we showed them respect, gave them support, that they would continue to thrive even under Disney."
Iger shares the lessons he's learned while running Disney in his new book, "The Ride of a Lifetime."
In it, he explores the principles necessary for leadership that he's learned over his career, including being optimist, bold, treating people well and loving what you do.
Iger is also honest about his his tumultuous childhood with a father he described as having "manic depression," saying it created resilience in him and gave him the perspective that the "world was far from perfect and people were far from perfect, even loved ones."
Iger grew up in New York, graduated from Ithaca College, did a brief on-air stint in local news in Ithaca and would ultimately go on to spend the next 45 years climbing the ranks of Disney, moving from being a studio supervisor at ABC News to head of the company.
"I love what I do. I love the people I work with. I love the ride of a lifetime I've had," said Iger, who is donating proceeds from "The Ride of a Lifetime" to educational initiatives aimed at fostering more diversity in the field of journalism.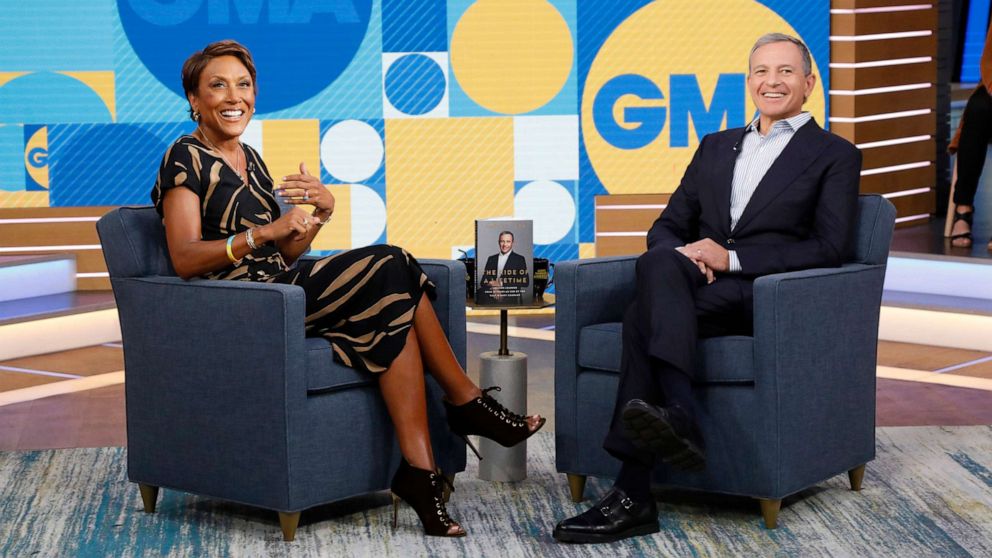 His reign at Disney will end in 2021, when he is scheduled to step down from his role as chairman and CEO. He said he is still enjoying his work and has "no need to make any plans right now" about his next move.
"Maybe I'll just go to Disneyland. You know they say, 'What are you going to do next?,' go to Disneyland," Iger said with a laugh, adding "I'd have to wait on line though."
The Walt Disney Company is the parent company of ABC News and "Good Morning America."