How residents of Maui have survived and are coping after wildfires
Survivors of the deadly wildfires on Maui shared some of their stories and memories of Lahaina with ABC News in the wake of the devastation that transformed a buzzing, beautiful seaside town into an unrecognizable gray landscape.
ABC News' Becky Worley met three families from Lahiana, where residents have been allowed back to check on their homes and asses damages, now displaced and living with family on other parts of the island.
The Kahahane family consists of three generations, including young children now using a tent in the front yard of a family member's home.
"I feel so displaced being out here, because they need an education but I don't know where?" Ashley Kahahane said. "Is it bad if I don't send them right away to school?"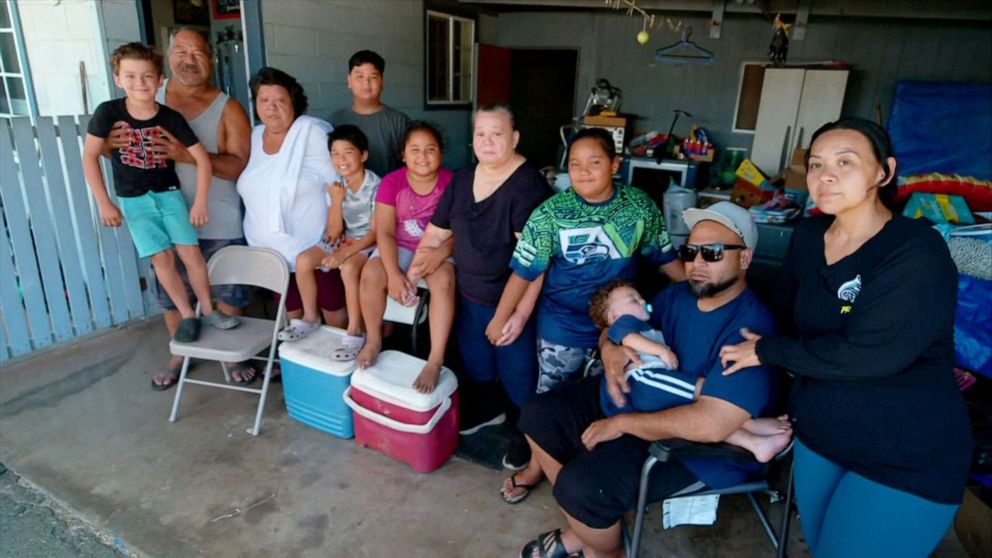 For the Brillante and Pasalos household, with 27 people all from one Lahaina home, many of the younger children don't understand the scope of this tragedy.
The Jose family reflected on how special Lahiana was before the fires decimated the historic West Maui town full of working-class families.
"We when we greet people, we don't even say 'hi,' we call them aunty and uncle, brother, sister," Marfie Jose told ABC News. "So even if they're not even our family, that's how much respect we have for each other, for our community."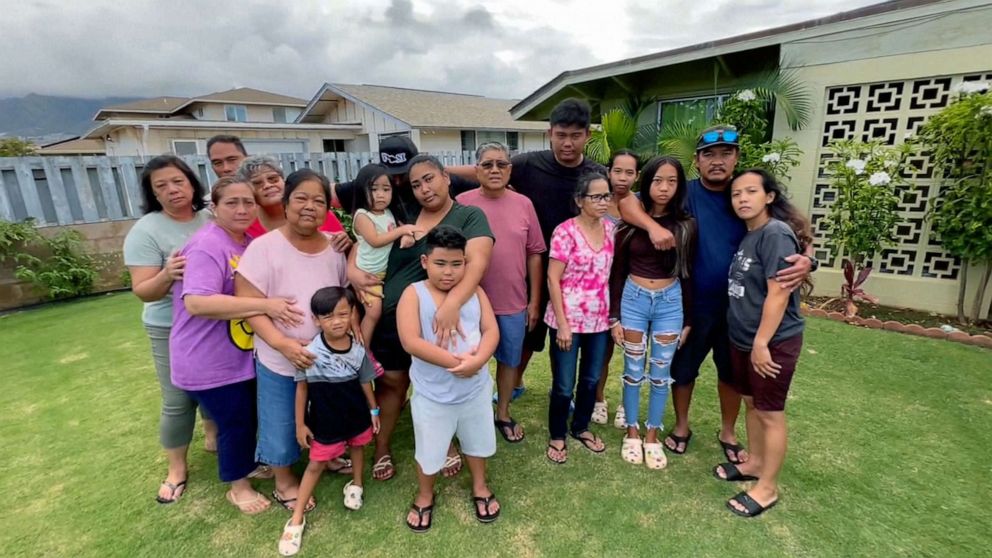 She added there is "so much love with everyone in Lahaina" and that she is "so proud of our Lahaina."
But those happy days with their vibrant community are now in the past.
"It was joy and laughter ... now it's all gone. We've seen pictures and it's just gray, like no color. It doesn't look like what we know," Jose said holding back tears. "Lahaina, it's just gone."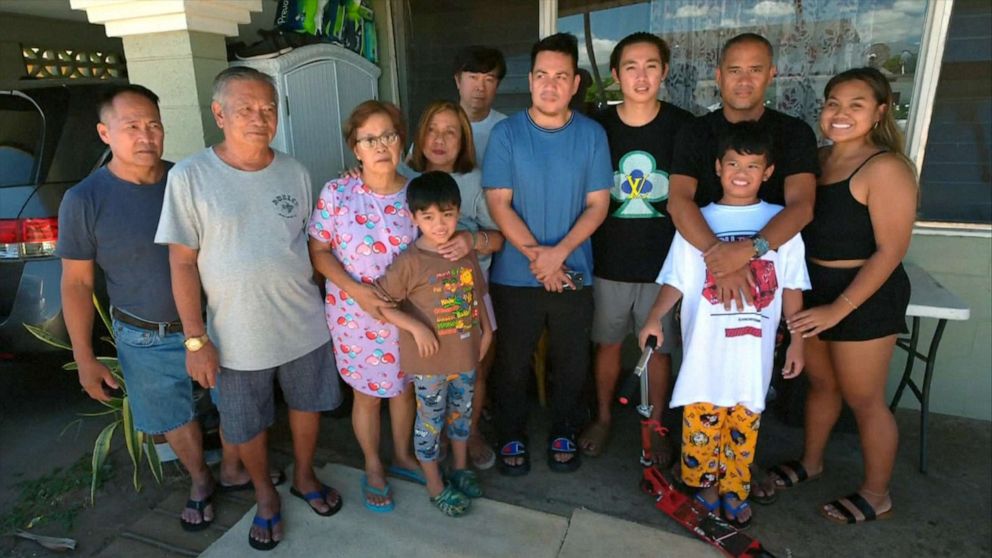 Georgette Kahahane told ABC News that she's grateful they have some place to stay.
"We have some shelter, which some people don't. In some ways not as bad off as others," she said. "It's kind of hard to talk about it because we know they are suffering."
"Yesterday, I heard the Lahainaluna song playing on the radio and I started to cry," Kahahane said of the melodic island tune that describes Lahaina's pristine seaside sunsets and sunrises.
As these local families reflect on what and who have been lost in the state's deadliest natural disaster, they are holding on to a place that is now nothing but memories. But they all feel Lahaina is in their hearts and hold that history close.