Family sues Chicago police after officers point guns toward young daughters in alleged wrongful raid
Family sues Chicago police over wrongful raid
The Law Offices of Al Hofeld, Jr., LLC
A family is suing the Chicago Police Department after officers aimed firearms at their two young daughters during an alleged wrongful raid of their home on the evening of Aug. 7, 2019.
According to the civil rights suit filed in federal court on Wednesday, Reshyla and Savayla Winters, who were 4 and 9 years old at the time, experienced "lasting psychological trauma" after they were awoken amid the commotion and a police officer pointed his flashlight and pistol in the direction of the girls' heads from two feet away as they lay in their beds.
Their parents, Regina Evans and Steven Winters, spoke out about the incident in an interview with "Good Morning America," which aired on Thursday, along with their attorney Al Hofeld, saying that their entire family was left traumatized after the experience.
"Savayla explained that she was woken up by the loud noise and then she saw the light in her face and she saw something black pointing at her," Evans said. "And Reshyla said that she saw a white light and she saw something big and black pointed at her, and she started crying. "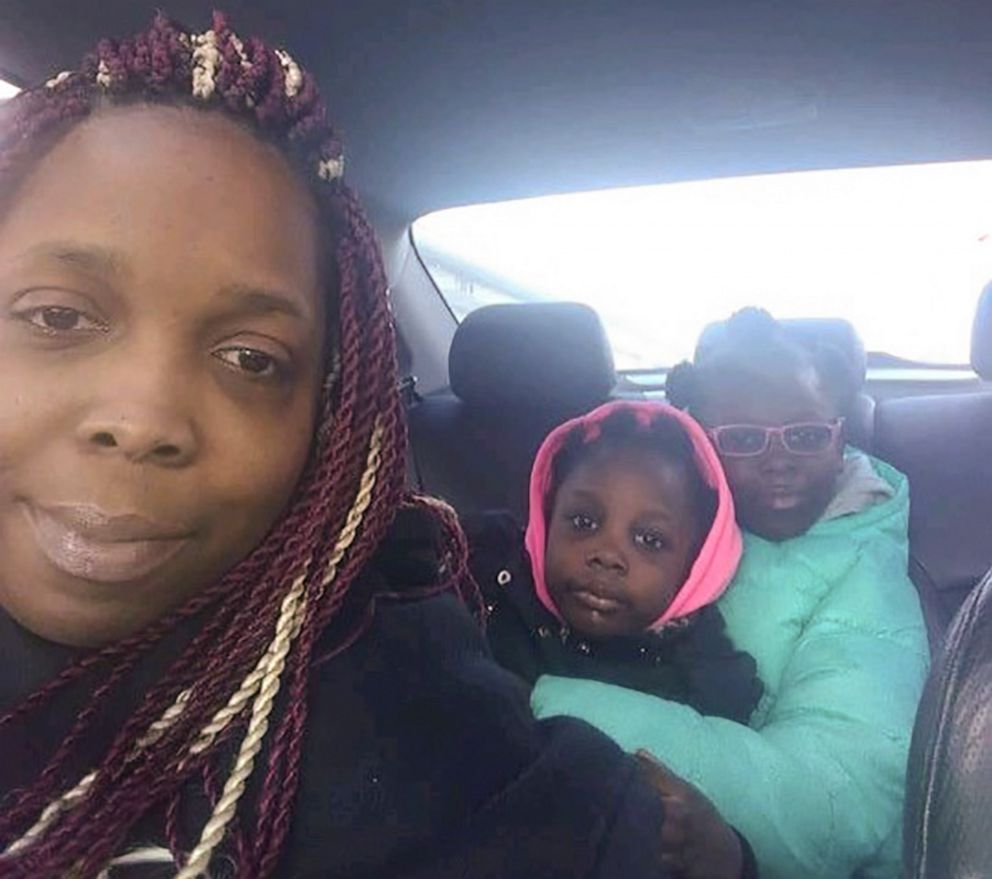 "They were scared. They didn't know what was going on. They thought something had happened to mommy and daddy," she added. "And in this moment, Reshyla is still having nightmares, still can't sleep. She's screaming in her sleep. Savayla is 11 years old ... she's having nightmares and she wakes up."
The raid was caught on bodycam video from officers at the scene and was released to the family attorney through a Freedom of Information Act request and shows the police bursting into the apartment of the family with guns drawn. According to Hofeld, the officers allegedly entered the apartment without the consent of the family and without a warrant.
"I didn't know what was going on, really, but what went through my mind, I thought really I was going to die because all of them came in with their guns," Winters told "GMA."
"At the time I was eating. I couldn't even swallow my food, I was so scared," he added.
Police told the family they were responding to calls about suspects fighting at a gas station nearby who were possibly armed and fled into their building. But according to the lawsuit, the suspects never entered the apartment and the police report shows that no arrests were made there.
In the bodycam video, which was provided to ABC News by the family attorney, officers can be seen searching room by room and pointing their guns in the direction of Evans' father, Jessie Evans, who was in bed as well as the two young daughters.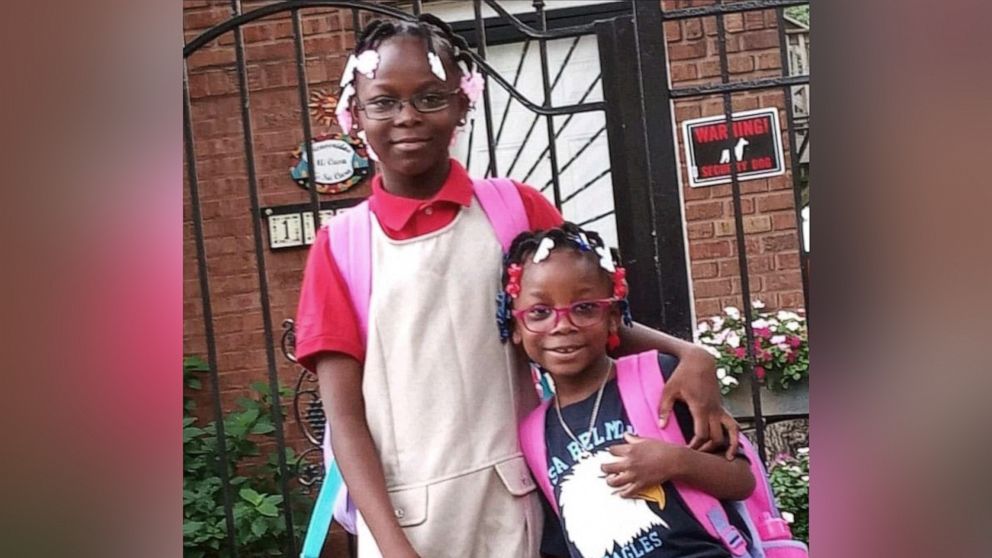 The officers remained in the apartment for approximately 30 minutes, according to the family and their attorney, and during that time, a frustrated and horrified Evans called 911 as the cops went through her home.
"They kept walking back and forth and I'm standing there hollering and hollering, like, 'what's going on? What's going on?' No respect at all that they gave us. They won't tell us anything. I had to literally call the police on the police because I couldn't get anything out of the police," Evans said.
In the bodycam videos officers can be heard apologizing at one point and offering to repair the damage.
Hofeld told "GMA" that there is additional bodycam video, including video from an officer on the scene that shows an officer pinning Winters to the ground, that has allegedly not been released by CPD.
A spokesperson for the Chicago Police Department told ABC News on Wednesday that "the department does not comment on pending litigation."
On Tuesday -- a day prior to the lawsuit, a CPD spokesperson released a statement saying that the department is "committed to treating all individuals with dignity and respect."
"This incident occurred three months prior to the implementation of the Department's Firearm Pointing Incidents directive," the statement continues. "The apprehension of fleeing suspects are often active and fluid situations in which officers are balancing public safety and the safety of all individuals involved. At all times, officers are expected to conduct themselves in accordance with the law and Department policy."
ABC News' Eric Jones, Victoria Haffner and Dominick Proto contributed to this report.