Jeremy Renner remains in critical condition
Vianney Le Caer/Invision/AP, File
Jeremy Renner was run over by his unmanned snowcat in what investigators believe to be a "tragic accident" that left the Academy Award-nominated actor critically injured, authorities said Tuesday.
Renner was injured in the snowplow accident on Sunday, suffering "blunt chest trauma and orthopedic injuries," according to his publicist. The 51-year-old actor, known for his starring role as Hawkeye in Marvel's "The Avengers," underwent surgery on Monday and was in critical but stable condition, his publicist said.
Renner was helping a family member whose car had gotten stuck in snow on a private road when the incident occurred, according to Washoe County Sheriff Darin Balaam. Approximately 3 feet of snow had fallen the previous day in the area and the road was closed at the time due to the severe winter weather, he said.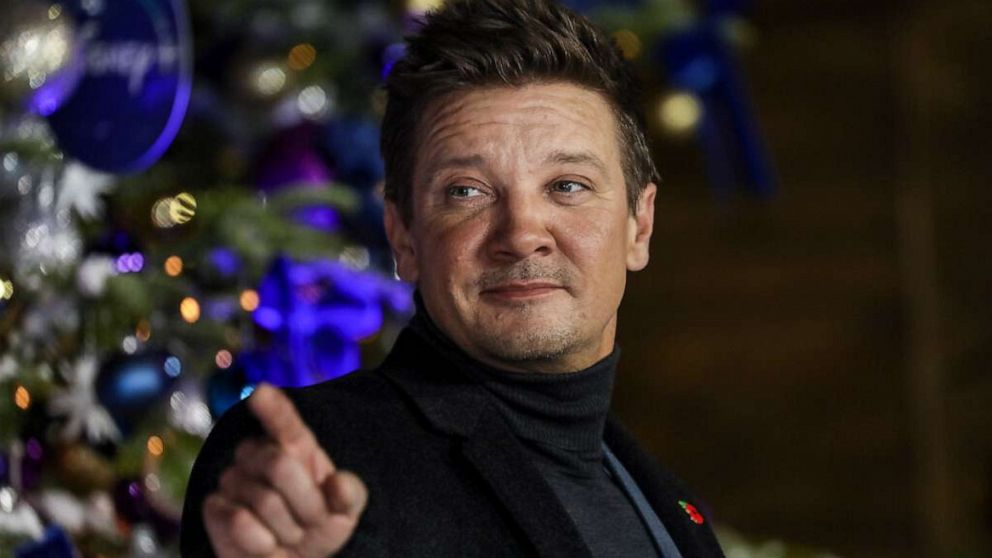 Renner retrieved his PistenBully, or snowcat -- "an extremely large piece of snow removal equipment weighing at least 14,330 pounds" -- to help tow the stuck vehicle, Balaam told reporters Tuesday. He then got out of his snowcat to speak to the family member, at which point the equipment started to roll forward, Balaam said.
"In an effort to stop the rolling PistenBully, Mr. Renner attempts to get back into the driver's seat of the PistenBully," Balaam said. "Based on our investigation, it's at this point that Mr. Renner is run over by the PistenBully."
Balaam said investigators are waiting to talk to Renner.
No foul play is suspected, the sheriff said. Per standard practice, investigators are looking into whether any mechanical failures led the machine to roll and whether it had been placed in park, he said.
"We believe this was a tragic accident," Balaam said.
The Washoe County Sheriff's Office said it responded to the incident, in the area of Mt. Rose Highway in Reno, around 9:30 a.m. local time on Sunday. Renner was airlifted to a local hospital, it said.
Renner was the only one involved in the incident, according to the sheriff's office.
Renner posted an update from his hospital bed Tuesday.
"Thank you all for your kind words," he said in the Instagram post while including a selfie that showed apparent bruises on his face. "I'm too messed up now to type. But I send love to you all."