Mike 'The Situation' Sorrentino and his wife Lauren open up about her miscarriage
Aristide Economopoulos/NJ Advance Media via AP
"It was heart-wrenching."
Mike "The Situation" Sorrentino, widely known from his "Jersey Shore" days, and his wife, Lauren, opened up about her recent miscarriage in a "Strahan, Sara and Keke" exclusive.
After Mike Sorrentino finished serving eight months in federal prison for tax fraud, the couple didn't waste any time trying to start a family.
"The night he came home we actually conceived," said Lauren Sorrentino. "And then at about six and half, seven weeks I miscarried."
"When I found out we were pregnant I felt like this is why we went through all these challenges for years and that this was our time and it was our blessing," she said. "It was hard. It was really difficult."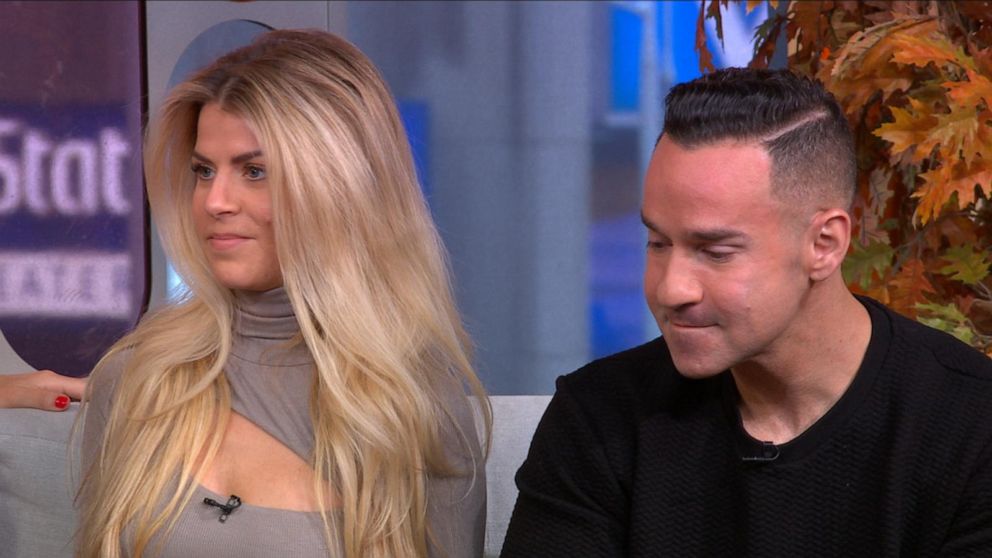 Still, Lauren Sorrentino felt the need to speak out publicly.
"I didn't want to hold this in. I wanted to share it for other people going through it and just be honest so I can kind of heal through the process," she said.
Sara Haines expressed her appreciation for Lauren Sorrentino's decision to go public with her story.
"I think what you're doing is so important," she said. Good things will come, but it helps to have someone say in your darkest time, don't worry you're not alone and somebody is hearing that today."