A Massachusetts 32-year-old woman charged with strangling her three young children to death last month planned the killings, prosecutors argued on Tuesday, disclosing new details about the alleged actions of the woman, Lindsay Clancy, on the day of the incident.
Prosecutors, trying to prove that Clancy was not mentally compromised on Jan. 24, the day of the deaths, described in court a day that suggested nothing out of the ordinary. She took a child to the pediatrician's office and built a snowman with her kids in their backyard, they said.
Later that afternoon, according to prosecutors, Clancy, who appeared in court Tuesday via Zoom from her hospital bed, searched on Apple Maps the time it would take to drive to and from a restaurant in an adjacent town. She then called the restaurant to place a pick-up order before asking her husband, Patrick, to drive to get the meal, prosecutors said.
The restaurant, in Plymouth, Massachusetts, was farther from the family's Duxbury home than where they normally ordered take-out from, said Jennifer Sprague, the Plymouth County Assistant District Attorney, who added that Clancy sounded mentally intact when placing the order.
"The hostess who took the call said there was nothing out of the ordinary about this call. Her voice was not slurred or impaired in any way," Sprague said Tuesday.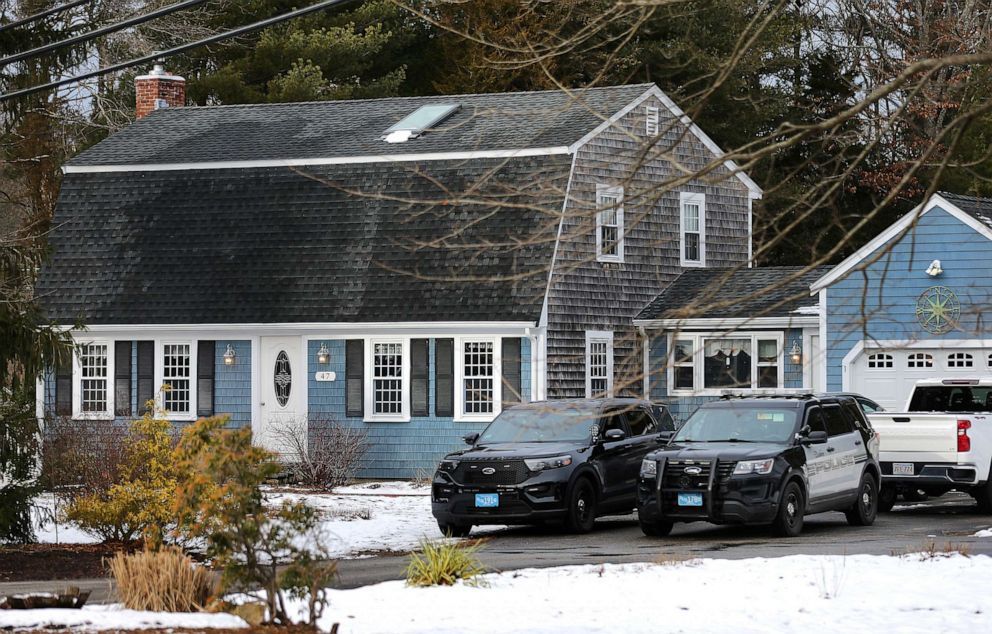 Shortly after her husband left, Clancy texted him to ask him to buy medication at CVS on the way to the restaurant. While there, he called Clancy to clarify which medicine to get – a phone call Patrick Clancy told prosecutors was "completely normal," though he noted that his wife "seemed like she was in the middle of something."
Patrick Clancy described to prosecutors returning home to his wife on the ground in the backyard, with cuts on her wrist and neck. The window of their second-floor bedroom was open. She was conscious, prosecutors said.
When Patrick asked where the kids were, Lindsay replied, "In the basement," according to Sprague.
There, Patrick found his three children with exercise bands still wrapped around each of their necks.
On Monday, Sprague said, Lindsay Clancy called her husband from her hospital bed and told him she killed their children "because she heard a voice and had 'a moment of psychosis,'" though Patrick told prosecutors his wife had never mentioned hearing voices.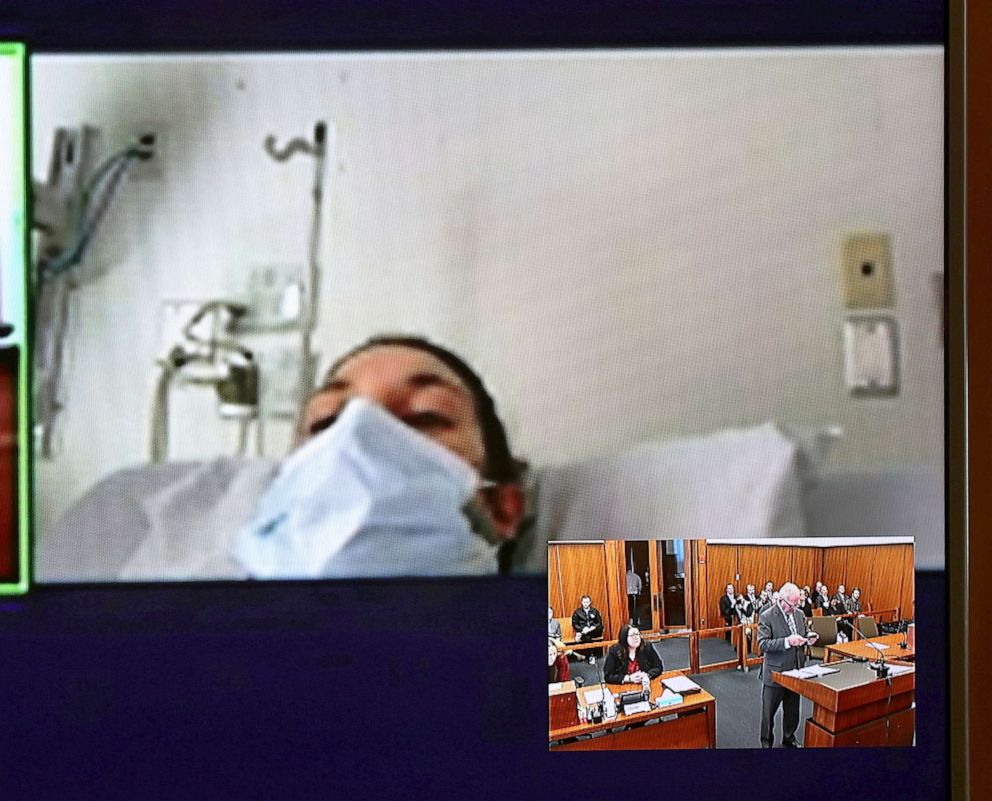 "She planned these murders. She gave herself the time and privacy she needed to commit the murders, and then she strangled each child in the place where they should have felt the safest – at home with their mom," said Sprague.
Clancy's defense attorney, Kevin Reddington, argued that the killings "were not planned by any means" and were a product of mental illness. He added that Clancy had previously mentioned having suicidal thoughts and checked herself into a mental health facility for five days in early January.
On Tuesday, a judge ordered Clancy to remain hospitalized until medically cleared to move to a rehabilitation facility. A probable cause hearing was scheduled for May 2.
On the day of the incident, police received a 911 call just after 6 p.m. ET, from a man who said his wife had attempted suicide by jumping out of a window at their house.
First responders rushed to the home and located Lindsay Clancy, whom they treated on scene before transporting her to a Boston hospital, Plymouth County District Attorney Timothy Cruz said last month.
First responders subsequently found three young children, a 5-year-old girl, a 3-year-old boy and a 7-month-old boy, inside the home "unconscious with obvious signs of severe trauma," Cruz said.