Monica Lewinsky once described herself as "patient zero" for online bullying.
Now, Lewinsky is fighting the public shaming she says she endured with a powerful new campaign called "Defy the Name," which she says aims to defy poisonous name-calling and not let the bullying define you.
During her appearance on "GMA," Lewinsky, who has a master's degree in psychology and has re-emerged into the public sphere as an anti-bullying activist, changed her Twitter name to "Monica Chunky Slut Stalker That Woman Lewinsky."
Lewinsky admitted that reciting her bullied name was hard to say out loud, but it was important to "walk the talk."
"We'll see at the end of the month if I feel like they have less power to them over me," Lewinsky, 45, told "Good Morning America."
Lewinsky's anti-bullying initiative has come during a time when the country is talking about the public shaming of Christine Blasey Ford, who has accused Supreme Court nominee Brett Kavanaugh of trying to rape her.
Recently Lewinsky tweeted, "I am so sorry this woman was outed without consent. I'm sorry for what she endured as a teenager and thank her for her bravery, stepping forward."
"Dr. Ford has been incredible," Lewinsky said on "GMA." "She was bullied, she was called names and she didn't let that stop her from being brave and I don't believe she wanted to testify, I know what that's like. It's a hard thing to do and she's just been an incredible role model in bravery."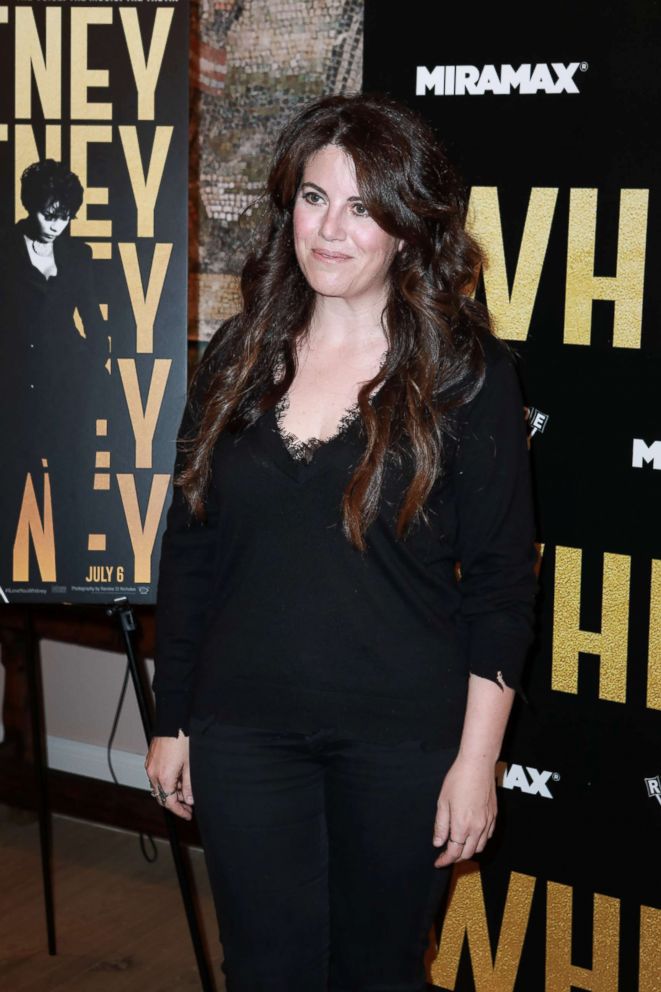 Lewinsky's anti-bullying campaign, #defythename, which focuses specifically on name calling, is being rolled out during National Bullying Prevention Month.
"Name-calling is the most common form of bullying that we see and as you were saying, I think everybody knows what it's like to be called hurtful and harmful names. So we call this campaign #defythename because it's about not letting the names that other people call you defy who you are," Lewinsky told "GMA." "Defy the name. Don't let being bullied define you."
Alan Cummings, Lena Dunham, Olivia Munn, Tony Hawk and many more celebrities are participating in the public service announcement, sharing some of the names they have been called in the past. Name-calling is one of the most common forms of bullying, Lewinsky said.
"I'm very grateful to all of the people who participated in the announcement and have stepped up to share the names that they were called growing," she added. "What we really want to do here is create a community online of empathy and showing people who are going through this right now that they're not alone and many people have gone through this and they have not let it define the rest of their life."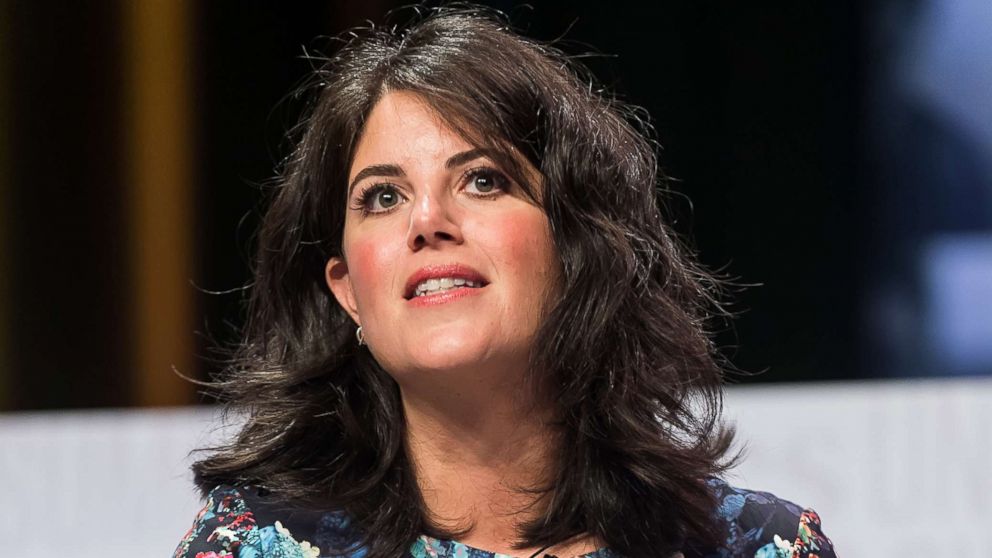 In 1998, Lewinsky became a public figure after news broke that she'd had a sexual relationship with former President Bill Clinton. Though Clinton initially denied having the affair, he later admitted to engaging in "an improper physical relationship" with Lewinsky and was charged with perjury by Independent Counsel Kenneth Starr. Ultimately, Clinton was impeached and then acquitted by the Senate.
Earlier this year, Lewinsky opened up about the experience in an essay for Vanity Fair saying that at the time, she felt very alone despite the support she received from both strangers and her loved ones alike.
Though she acknowledges that she made mistakes, Lewinsky wrote that "swimming in that sea of Aloneness was terrifying."
The movements #MeToo and Time's Up, she added, seem to be shifting the conversation around sexual misconduct.
As for the anniversary of the #MeToo movement, Lewinsky calls it "both heartwarming and heartbreaking."
"To see the millions of people around the world, both women and men, standing up, essentially raising their hand on social media and being counted," she explained. "Many of us have gratitude to Tarana Burke for having started the movement 10 years ago, all the brave women who have stepped forward and picked that back up in this last year.
"I think it's been extraordinary," she added. "And for younger generations, it will never be the same."