While the focus of the high-stakes Supreme Court nomination of Brett Kavanaugh has largely been on women, it is men who should be paying the closest attention, one expert says.
"It's a teachable moment," said Jackson Katz, a social researcher and author of "The Macho Paradox." "There are so many different forces that are converging -- political power, gender, #MeToo, accountability, retroactive accountability, sexual assault.
"It is a media spectacle," he added, "but it has the potential for constructive contributions to our national dialogue about these issues."
Kavanaugh was defiant and tearful Thursday when he testified before the Senate Judiciary Committee to deny sexual misconduct allegations made against him.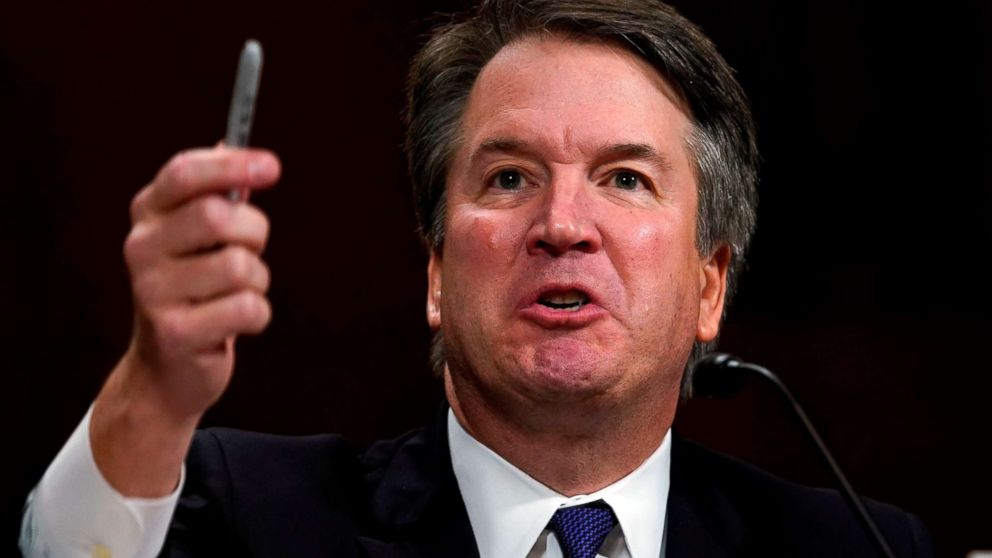 At the same hearing, one of his accusers, Christine Blasey Ford, was also tearful as she recounted publicly for the first time the alleged sexual assault she said happened when they were both in high school in the Washington, D.C., area in the early 1980s.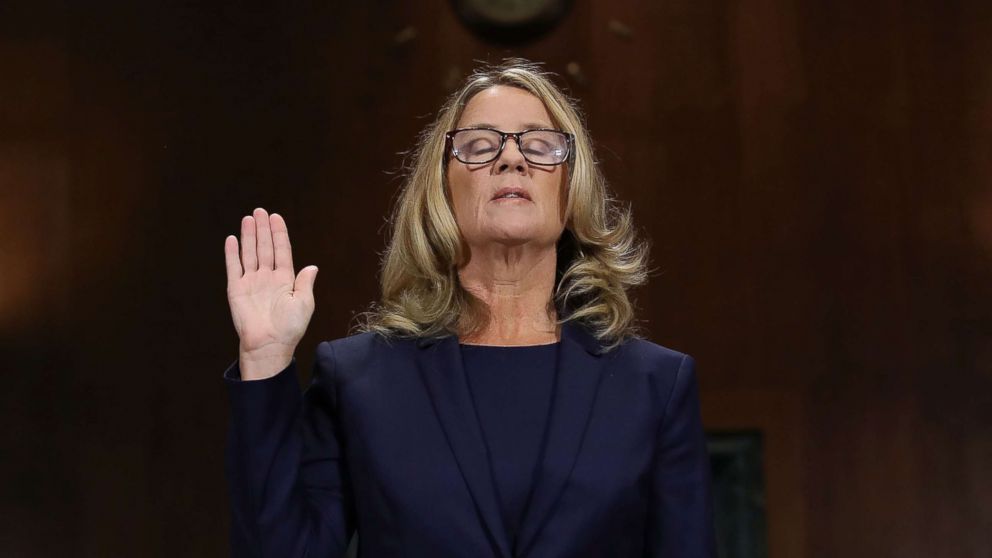 Kavanaugh, who faces two other sexual misconduct allegations in addition to Ford's, has vehemently denied all of the claims.
On Friday, the committee voted to advance Kavanaugh's nomination, but some senators requested a delay in the final vote pending an FBI investigation.
Men's reaction to the hearing and whether or not Kavanaugh should be confirmed appears to be divided as much, if not more, on partisan lines than gender.
Buried within the politics, though, are some men's reactions, which range from fear of being held accountable more than 30 years later to anger to a belief that no wrong was committed, Katz said.
"A lot of people who defend him, I think they probably believe he did this behavior but it's okay because 'boys will be boys,'" Katz said. "There are probably some men who are defensive and feeling vulnerable because of the question of the past coming back to haunt to them, while a lot of men are happy to see accountability because they are not happy with the behavior of other men."
Katz noticed the men he has spoken with this week, including men in the training sessions he holds across the country, showed a notable level of empathy for Ford.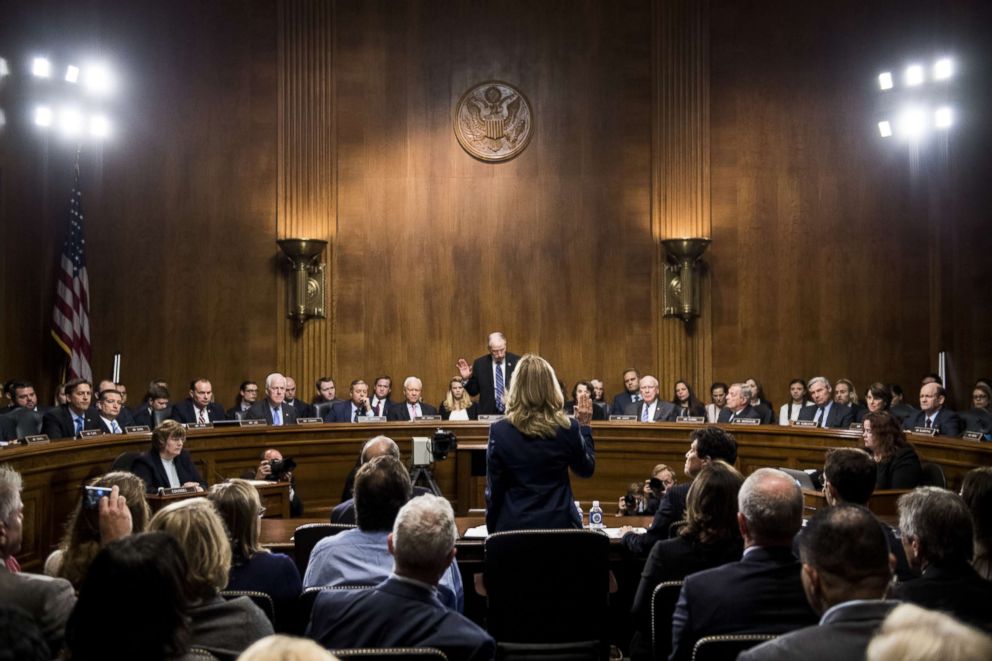 "Instead of the knee-jerk, feel-bad-for-Kavanaugh reaction, it was, 'Wow, what she has gone through in her life and the effect of trauma,'" he said. "It's not just men vs. women, but [it] speaks to them personally and her pain and courage are familiar."
One out of every six women in the U.S. has been the victim of an attempted rape or rape in her lifetime, according to an analysis of 2010 to 2014 Bureau of Justice Statistics by the Rape, Abuse and Incest National Network (RAINN).
"There are millions and millions of men who are close to women who have been sexually assaulted," said Katz. "They have seen up close and personal how harmful this is in the woman's life and in the life of the man who cares about her."
'A problem of men and boys'
The men who believe Ford and believe Kavanaugh should be held accountable have not been shy about speaking out.
Some 1,600 of them joined forces to sign a letter that became a full-page ad in The New York Times this week in support of both Ford and Anita Hill, who in 1991 accused then-Supreme Court nominee Clarence Thomas of sexual harassment.
"When Anita Hill testified in 1991 I was 17 and I remember watching it," said Kiese Laymon, 44, of Oxford, Mississippi, who signed the letter. "It didn't make sense to me because I thought she was obviously credible and telling the truth."
"I was too young to really do much then and this time around I probably still didn't do enough," he said. "I just wanted to do a little bit to remind the world that sexual violence is a problem, but really a problem of men and boys."
Katz argues the entire #MeToo movement that began last October and saw women speak out in unprecedented numbers about sexual misconduct in some ways says more about men than it does about women.
"What I've been saying for the past year is that all these women coming forward to talk about what happened to them, means that millions of men and young boys have been engaging in that behavior," he said. "It's not just women having this happen to them, it's boys and men doing it."
The Kavanaugh case -- which brought up allegations of heavy drinking and rowdy behavior in high school and college, which Kavanaugh denies -- is a lesson for men that "rules have changed" as a new normal for their behavior emerges, according to Katz.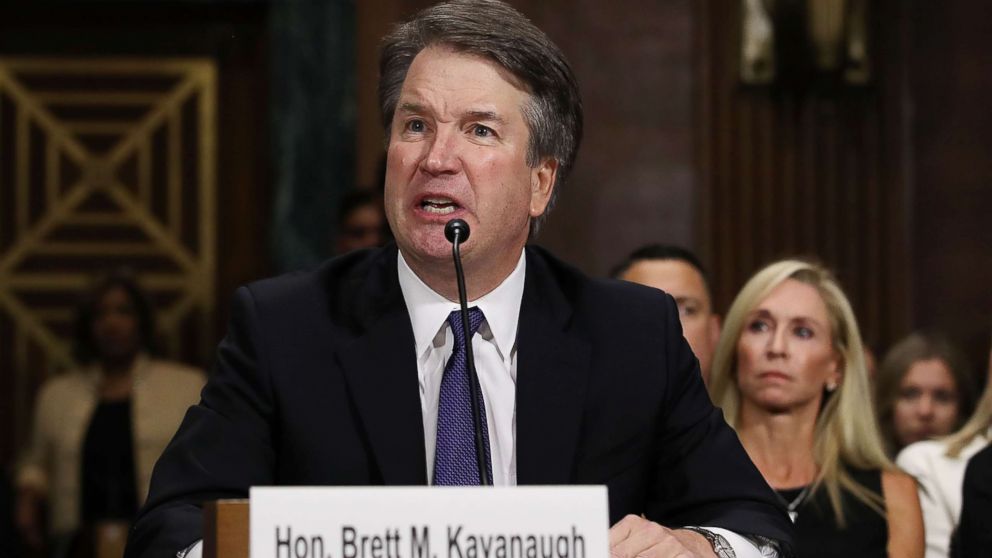 "One important point is that so much of the bad behavior that men engage in has been so normalized that a lot of the men who engage in the behavior believe it's normal and not wrong," he said. "What does it mean to be normal? That is now part of the conversation."
"I always say that boys and men can rise to our expectations or sink to them. We are raising our expectations," Katz added.
Men as victims of sexual assault
The conversation around sexual assault does not, of course, just include men as perpetrators. They are victims of sexual violence, too.
About 1 in 33 of American men have experienced an attempted rape or rape in their lifetime. One out of every 10 rape victims are male, according to data analyzed by RAINN.
Ford's experience empowered some men to reflect on their own experiences of sexual violence.
"[Thursday] was an important day for me," said James Beaman, a New York City-based actor. "Dr. Ford has given a lot of survivors courage to disclose."
What's next in the conversation
Since the early 1990s, Katz has conducted an exercise at the trainings he leads across the country in which he asks men and women the same question: What steps do they take on a daily basis to prevent being sexually assaulted?
While the men typically reply, 'Nothing,' the women immediately raise their hands and start listing everything from pouring their own drinks to not jogging at night to watching everything from the clothes they wear to where they park.
"That exercise is an example that you can't deny as a man or young man with any integrity that [sexual violence] is not an issue," Katz said. "It's just so factually wrong."
"I think more and more men are getting that," he added. "But we have a long way to go."
Culture-shifting events like the #MeToo movement and the Kavanaugh nomination show men the same lesson on a wider scale, according to Katz.
"Most men say, 'I don't rape women,' or 'I don't abuse my girlfriend.' That's how they respond to these stories. But they can no longer deny it's a huge problem in the culture," Katz said. "It is now front and center that it is your issue."