Prince Philip attends final official engagement
— -- While most people retire in their 60s or 70s, Britain's Prince Philip performed his last official engagement today at the age of 96.
The Duke of Edinburgh braved pouring rain today at Buckingham Palace to meet with Royal Marines, some of who participated in the Royal Marines Global 1664 Challenge -- 100 challenges completed over the course of 100 days.
Philip attended the Royal Marines' parade at Buckingham Palace to mark the end of the challenge. Queen Elizabeth was at Balmoral and missed the tribute, which included cheers and a rousing hip-hip hooray as Philip left his final engagement.
After today's event, Philip will no longer undertake royal engagements on his own, although he may still choose to attend certain events alongside Queen Elizabeth, 91, from time to time.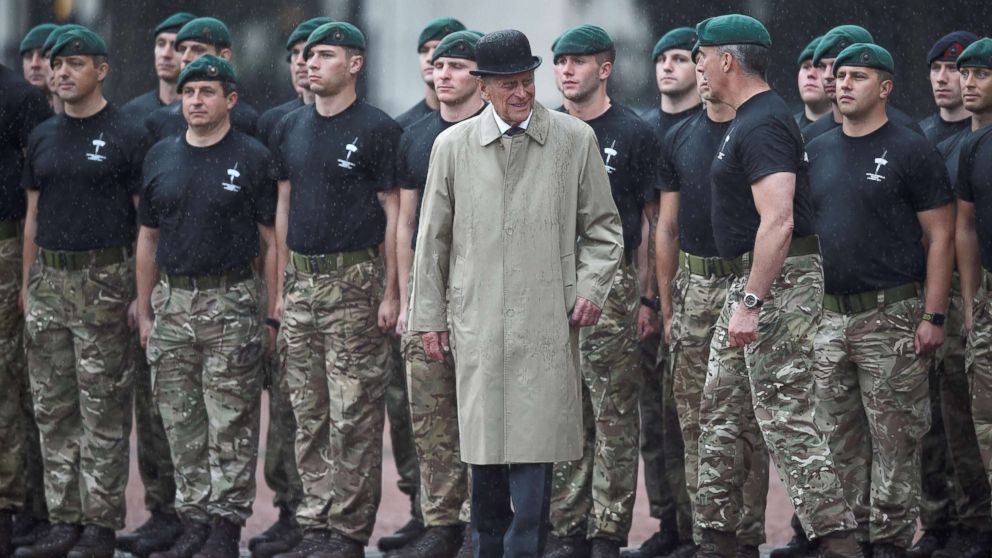 In a statement when his retirement was announced in May, Buckingham Palace said Philip "has the full support of the Queen."
Philip joked soon after the announcement was made with a well-wisher at an event who told him, "I'm sorry to hear you're standing down."
Philip shot back, "Well I can't stand up much longer."
End of an era
Philip married then-Princess Elizabeth in 1947 and has been fulfilling his royal duties ever since.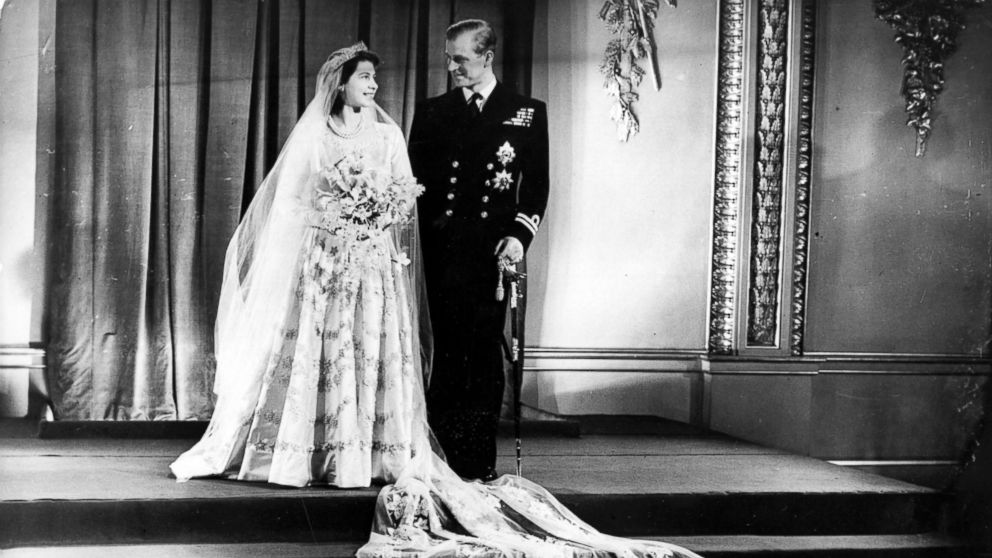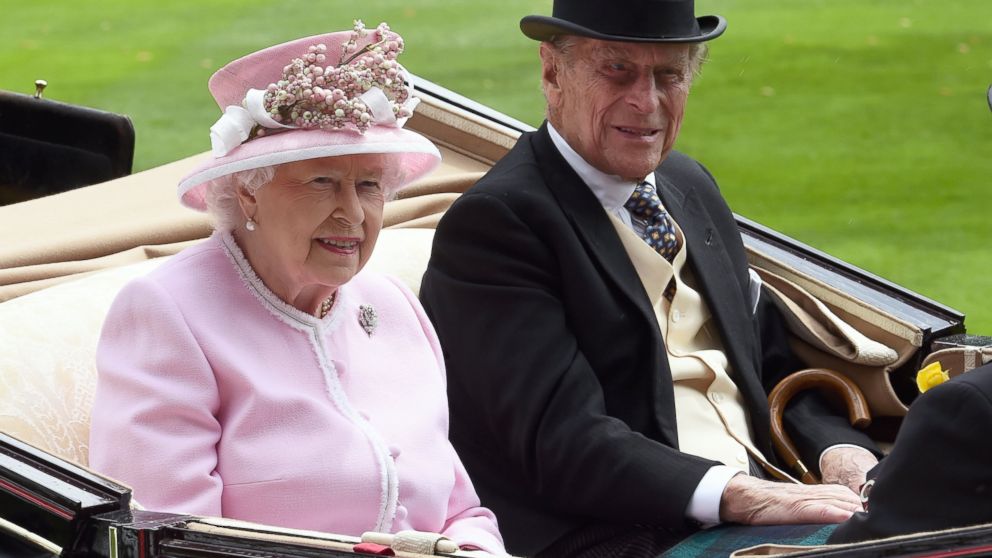 He has completed 22,220 solo engagements since 1952 and given 5,496 speeches in his travels to more than 76 countries, according to Buckingham Palace. He has also authored 14 books, served as patron to 785 organizations and made 637 solo overseas visits.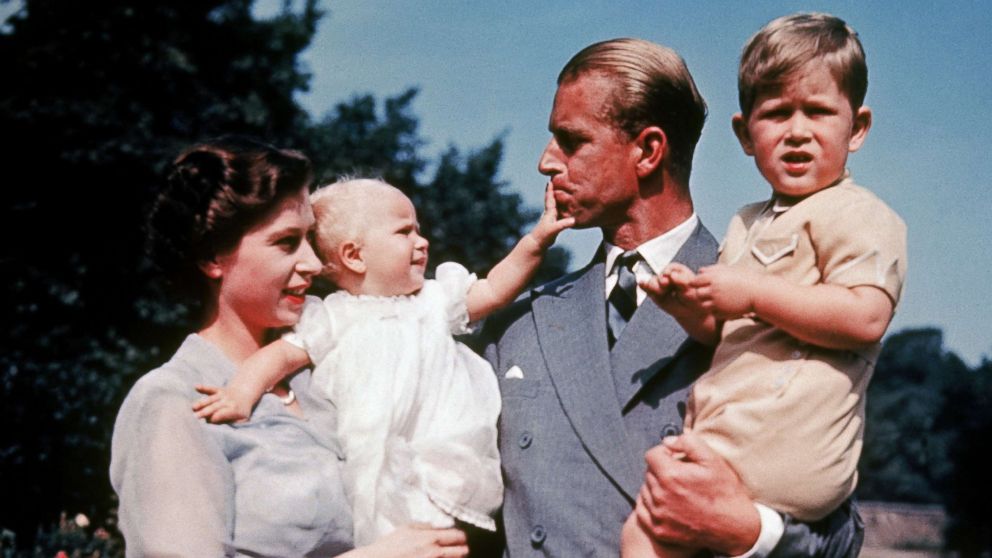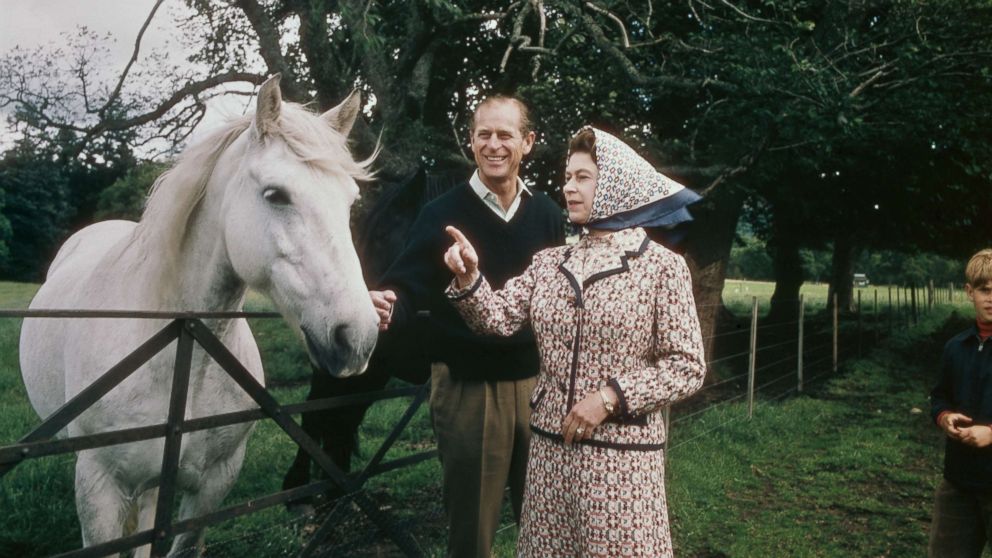 Upon retirement, Philip is expected to spend more time at Windsor Castle.
He still is actively involved in carriage driving and is expected to carry on his association with the more than 750 charitable organizations for which he is royal patron. Queen Elizabeth has given up long-haul travel but still routinely attends more than 400 engagements a year and will continue to carry on her full schedule.
Younger members of the royal family, including Prince William, Prince Harry and Princess Kate, will also be stepping in and accompanying Queen Elizabeth to events that Prince Philip would have attended with her previously.
William, 35, completed his last shift as an air ambulance pilot last week. He and Kate, also 35, will live in London and take on royal duties full-time starting this fall.
The end of William's tenure as an air ambulance pilot coincides with his grandfather's retirement and plans for William's son, Prince George, 4, to attend school in London this fall.
Earlier today, the U.K.'s The Telegraph accidentally published an article announcing Prince Philip's death.
The news outlet published an inaccurate article today on its website that read, "The Duke of Edinburgh, the longest-serving consort to a monarch in British history, has died at the age of XX, Buckingham Palace has announced."
The Telegraph quickly issued an apology and removed the story from its website.