Serena Williams was fined $17,000 on Sunday for a total of three code violations during her loss to Naomi Osaka in the U.S. Open final — $4,000 for being warned for coaching after her coach made a hand gesture to her, $3,000 for breaking her racket and $10,000 for "verbal abuse" of chair umpire Carlos Ramos, whom she accused of sexism.
The U.S. Tennis Association confirmed to ABC News on Sunday that $17,000 will be deducted from Serena Williams' $1.85 million check as the runner-up to Naomi Osaka, who became the the first tennis player from Japan to win a Grand Slam singles title on Saturday.
The fine money will be donated to the Grand Slam Development Fund. The purpose of the fund is to "develop competitive tennis opportunities worldwide," according to the International Tennis Federation.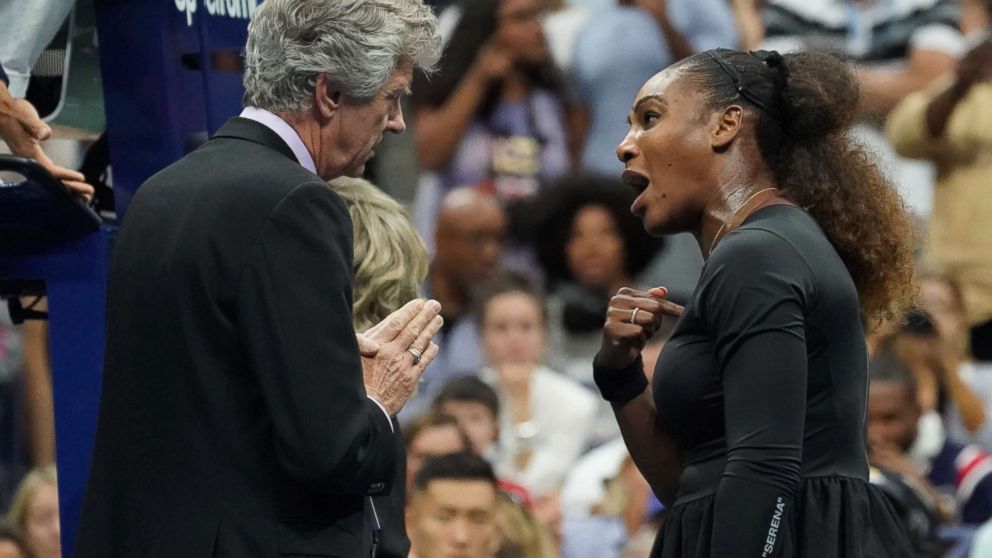 In what began a string of heated moments, Ramos issued the first of three violations to Williams for getting coaching in the second game of the second set, and while she disputed the ruling, her coach, Patrick Mouratoglou later acknowledged he was trying to send her a signal.
Williams later received another warning for smashing her racket, which automatically cost her a point, renewing her argument with Ramos, whom she referred to as "a thief" and "a liar," resulting in a third violation for "verbal abuse" and caused her to forfeit a game.
During a press conference after the match, Williams said that Ramos' ruling was "sexist" because she has witnessed male players calling umpires "several things," but they were not penalized.
"For me to say 'thief' and for him to take a game, it made me feel like it was a sexist remark," she said.
"He's never taken a game from a man because they said 'thief,' she added. "For me it blows my mind. But I'm going to continue to fight for women."
The Women's Tennis Association (WTA) released a statement Monday morning saying it was "working with the sport" to address gender inequality.
"The WTA believes that there should be no difference in the standards of tolerance provided to the emotions expressed by men vs. women and is committed to working with the sport to ensure that all players are treated the same. We do not believe that this was done last night," WTA CEO Steve Simon said. "We also think the issue of coaching needs to be addressed and should be allowed across the sport. The WTA supports coaching through its on-court coaching rule, but further review is needed."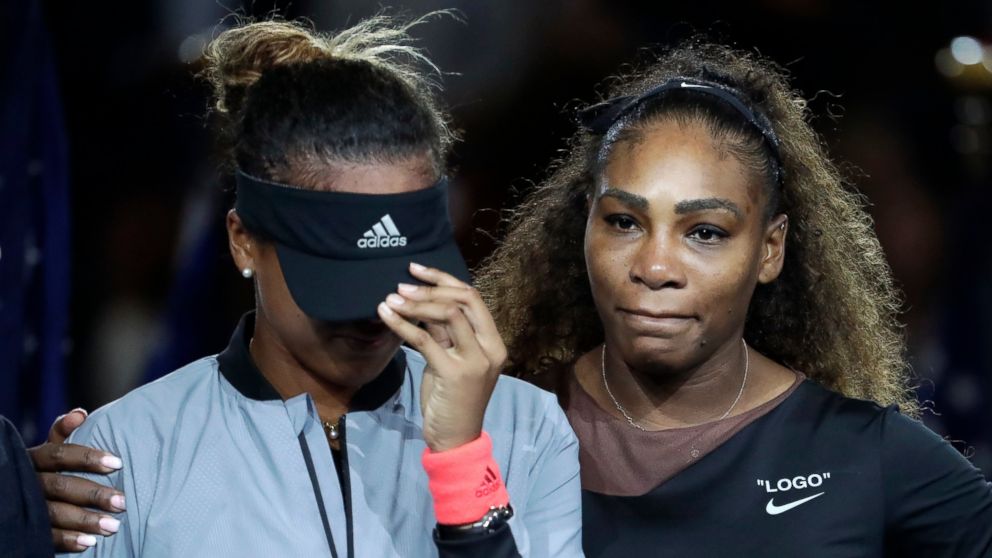 Tennis legend Billie Jean King agreed with Williams in a series of tweets, calling out a "double standard."
"Several things went very wrong during the @usopen Women's Finals today. Coaching on every point should be allowed in tennis. It isn't, and as a result, a player was penalized for the actions of her coach. This should not happen," King ,the winner of 39 Grand Slam titles, wrote on Saturday.
"When a woman is emotional, she's "hysterical" and she's penalized for it. When a man does the same, he's "outspoken" & and there are no repercussions. Thank you, @serenawilliams, for calling out this double standard. More voices are needed to do the same," she added.
Although Williams' feud with Ramos appeared to overshadow Osaka's historic 6-2 6-4 victory, the two women shared an emotional moment together when Williams hugged Osaka, who considers Williams — the winner of 23 Grand Slam singles titles — her childhood idol.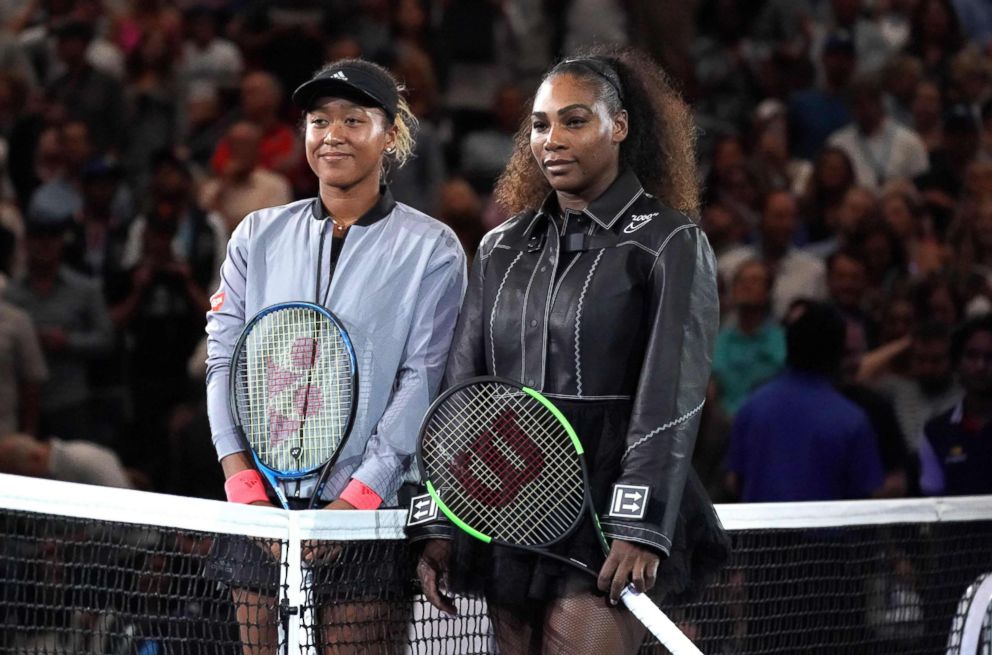 As a tense audience celebrated and jeered at Osaka's win, both women were wiping away their tears when Williams whispered something to Osaka and then embraced her.
Osaka told ABC News Saturday evening that when Serena Williams hugged her at the end of the controversial match, it "really brought out the emotions" because when I was little and I was watching her play, I always wanted the opportunity to play her."
Osaka reflected on the moment after the match when she returned to her seat and put a towel over her head as the ceremonial stage was being assembled.
She said she did so because the momentous win was finally starting to dawn on her: "I felt like I needed a break from everything."
Meanwhile, Williams told ABC News on Saturday that when she saw Osaka begin to cry at the trophy presentation, her motherly instincts kicked in.
"I felt like, 'Wow this isn't how I felt when I won my first grand slam,' so I was like, 'I definitely don't want her to feel like that,'" Williams said. "We've got to pull ourselves together here."
This report was featured in Monday's episode of ABC News' daily news podcast, "Start Here."
"Start Here" is a daily ABC News podcast hosted by Brad Mielke featuring original reporting on stories that are driving the national conversation. Listen for FREE on the ABC News app, Apple Podcasts, TuneIn, Spotify, Stitcher, Google Play Music, iHeartRadio -- or ask Alexa: "Play 'Start Here.'"
Follow @StartHereABC on social for exclusive content, show updates and more: Twitter, Facebook, Instagram.