Laurie Hernandez announces she is returning to gymnastics
USA Gymnastics just can't seem to get out of its own way when it comes to establishing new leadership.
The honeymoon lasted just one day for USA Gymnastics interim President Mary Bono, who was appointed on Friday and came under fire from the sport's biggest star on Saturday.
Simone Biles, a four-time Olympics gold medalist and the only woman in history with 10 World Championship golds, responded to a tweet by Bono from earlier this year in which she posted a photo of her drawing over the Nike swoosh logo on a pair of shoes in protest of the company using Colin Kaepernick in an ad campaign.
Biles responded with "mouth drop" before saying, "Don't worry, it's not like we needed a smarter usa gymnastics president or any sponsors or anything."
Bono deleted the tweet hours later and issued an apology.
"I regret the post and respect everyone's views & fundamental right to express them," she tweeted. "This doesn't reflect how I will approach my position @USAGym I will do everything I can to help build, w/ the community, an open, safe & positive environment.
"Hey all, I know the Tweet will live on but have taken it down to move the focus to all I hope to accomplish on behalf of a great sport & those who are dedicated to it," she added. "I look forward to telling my gymnastics story, my vision for the future of the sport and why I wanted the job."
Bono, a Republican, served in the U.S. House of Representatives from 1998 to 2013 in California's 44th and 45th districts. She replaced her late husband, singer and entertainer Sonny Bono, after he died in a skiing accident.
Kaepernick, the former NFL quarterback for the San Francisco 49ers, riled Republicans -- including President Donald Trump -- over the past two years for taking a knee during the national anthem before games as a protest against the treatment of minorities by police. Nike chose Kaepernick as the new face of an advertising campaign prior to the start of this year's NFL season.
Biles signed with Nike in November 2015. She is one of several prominent team members sponsored by Nike, including fellow 2016 Olympic gold medalist Laurie Hernandez, who announced she will be returning to competition last week.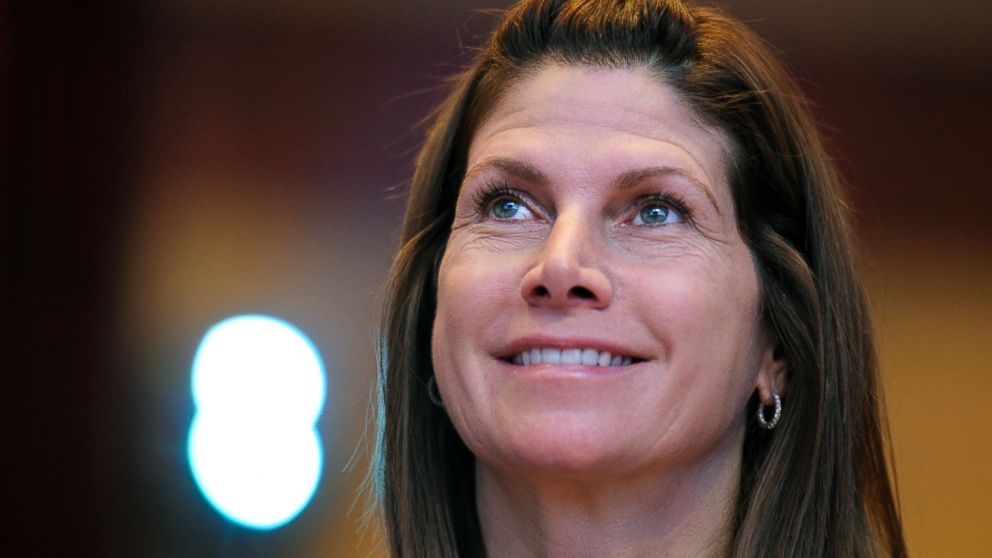 Bono's blunder, an apology 24 hours into her tenure, is just the latest in a cavalcade of errors by USA Gymnastics, the Olympic sport's governing body. Bono was installed, at least temporarily, as a replacement for Kerry Perry, who was forced out in September after just nine months in charge.
Perry's tenure was marked by a series of missteps over the handling of the Larry Nassar case and criticism from victims abused by the former physician over Perry's lack of transparency about how the organization planned to protect athletes going forward.
The resignation came just days after she hired Mary Lee Tracy as USA Gymnastics' women's elite development coordinator. Tracy is a longtime gymnastics coach who had voiced support for Nassar after he was arrested in 2016 on sex-abuse charges, which brought immediate condemnation from star gymnast Aly Raisman.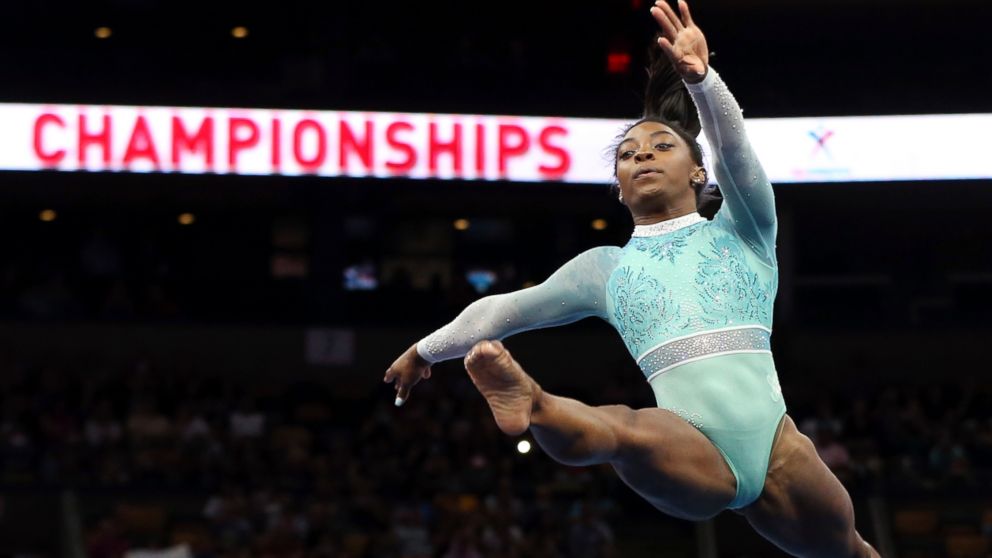 USA Gymnastics' entire board was forced out by the U.S. Olympic Committee earlier this year in the wake of Nassar's conviction for sexual assault.
Bono told The Associated Press in an interview in November 2017 that she was the subject of repeated sexual harassment by an unnamed House colleague while serving as a congresswoman.
The search for a permanent replacement for Perry is ongoing.