Aly Raisman blasts USA Gymnastics CEO over handling of sex abuse scandal
The fallout from the Larry Nassar scandal continued Tuesday when USA Gymnastics announced the resignation of its embattled CEO Kerry Perry, who sparked a firestorm by hiring a coach who had supported the Olympic doctor turned serial sex-abuser for a key position with the organization.
"On behalf of the Board of USA Gymnastics, I want to thank Kerry for her leadership under very difficult circumstances," Karen Golz, chair of the USA Gymnastics board of directors, said in a statement Tuesday morning.
Perry had served as CEO for just nine months, a tenure marked by a series of missteps over the handling of the Nassar case and criticism from victims abused by the former physician over Perry's lack of transparency about how the organization planned to protect athletes going forward.
Perry did not immediately respond to ABC News' request for comment.
Nassar, who also worked for decades as a sports physician at Michigan State University, pleaded guilty to sexually assaulting numerous athletes under the guise of medical treatment. In January, a Michigan judge sentenced him to more than 175 years in prison, calling Nassar's choice to assault scores of girls and women under the pretense that he was treating them "precise, calculated, manipulative, devious and despicable."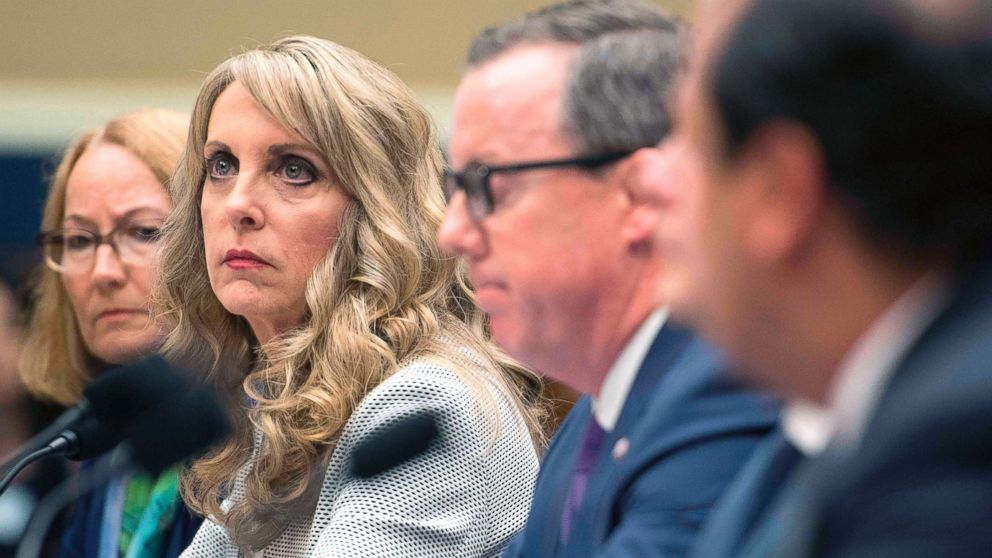 In her statement Tuesday, Golz referenced the abuse scandal and said the organization "has been in the midst of a difficult and painful transition to ensure that the safety and interests of our athletes remain at the heart of our mission."
"In the wake of horrific events that have impacted our athletes and the entire gymnastics community, USA Gymnastics has made progress in stabilizing itself and setting a new path to ensure that the safety and interest of our athletes remain at the heart of our mission," Goltz said in another statement from the group's board of directors Tuesday.
Perry's resignation came just days after she hired Mary Lee Tracy as USA Gymnastics' women's elite development coordinator. Tracy is a longtime gymnastics coach who had voiced support for Nassar after he was arrested in 2016 on sex-abuse charges.
Three days after she was hired, Tracy was forced to resign after triggering an uproar from Nassar abuse victims, including Olympic gold medal winner Aly Raisman.
"USA Gymnastics has appointed someone who, in my view, supported Nassar, victim-shamed survivors, & has shown no willingness to learn from the past," Raisman tweeted last week, referring to Tracy.
Tracy then seemed to compound her problems by attempting to contact Raisman. In a Facebook post, Tracy wrote she tried to contact Raisman to apologize and express "hope we could work together to make our sports better and learn from all the mistakes of the past." She said she was never informed that she was not permitted to speak to Raisman or any of the Nassar victims.
In a statement, USA Gymnastics said Tracy was asked to resign for "inappropriately [contacting] a survivor, who is also a represented plaintiff, in response to that survivor's public criticism of her."
In a statement to ABC News, Tracy said she was "encouraged" by the news of Perry's resignation and the board's decision to seek new leadership.
"Kerry Perry, despite her best intentions, was not suited to lead the association during these difficult times," Tracy said in her statement. "I hope a new leader will be chosen who has a proven record of managing a major sports organization. It's time to make a fresh start in American gymnastics, one in which the gymnastics community, including survivors, come together.
"Athletes in our sport display strength and grace," Tracy added. "Such qualities are needed now more than ever. I call upon all who love gymnastics to come together with a compassionate spirit and work together to rebuild our relationships and our gymnastics association."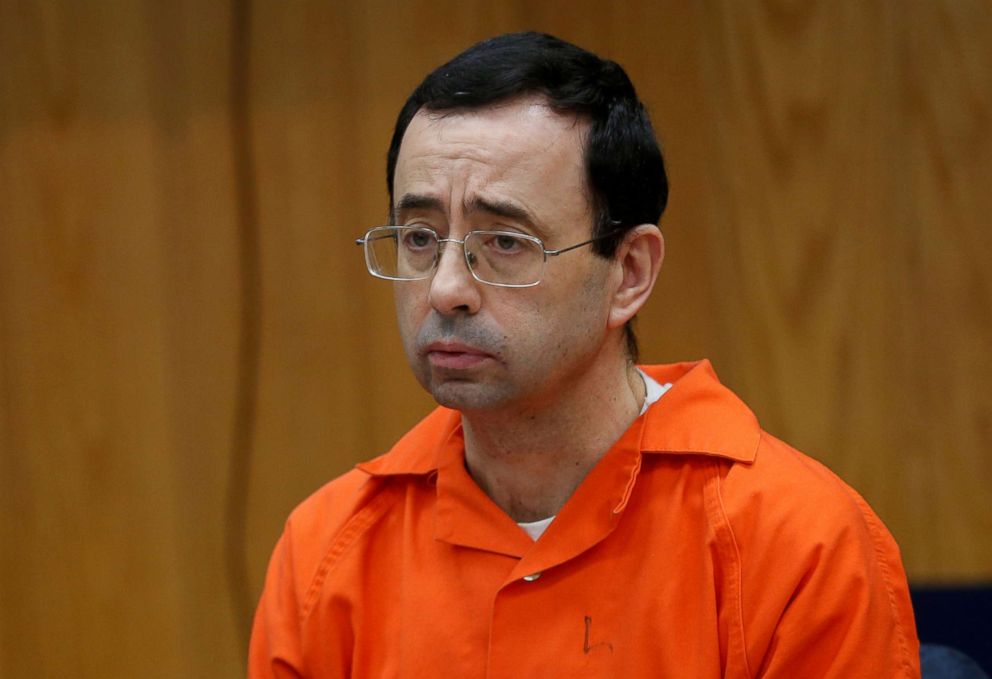 Perry's job performance was also panned last week by Olympic gold medalist Simone Biles, who knocked Perry for her lack of communication over the steps USA Gymnastics was taking to create a safe environment for athletes.
"Hopefully, it's going in the right direction, but nobody can know until Kerry Perry speaks up. It's kind of hard," Biles said after winning her fifth U.S. Gymnastics Championships all-around title in Boston last month. Biles is one of the hundreds of athletes abused by Nassar.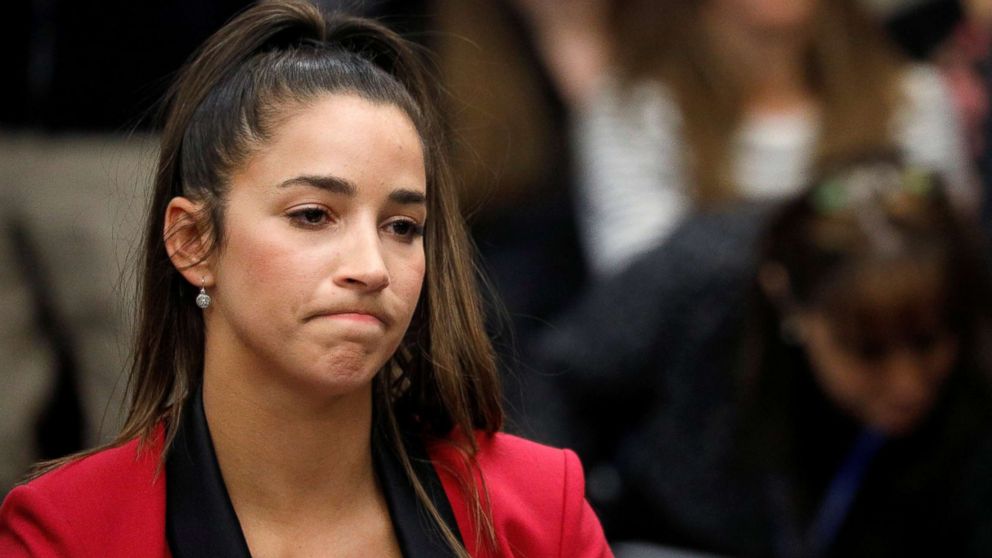 Perry was hired by USA Gymnastics to replace Steve Penny, who resigned as CEO in March 2017 after being named as a defendant and described as a Nassar enabler in several lawsuits filed by Nassar's victims.
Perry's stint as CEO got off to a rocky start after she was criticized for appearing to prioritize saving USA Gymnastics' endorsement contracts with Nike and other high-profile corporate sponsors over reforming the organization to protect athletes in the wake of the Nassar case.
Golz said the USA Gymnastics board is forming a committee to search for Perry's replacement.
"The committee has been charged with finding a leader who can help the organization build on the progress to date and achieve the fundamental cultural changes necessary to move the sport forward," Golz added in her statement.