Waitresses talk about on-the-job sexual harassment: Part 1
For "My Reality: A Hidden America," a special "20/20" report by ABC News' Diane Sawyer, we asked women to share their experiences with sexual harassment or abuse while on the job and we received responses from all over the country.
From truck drivers to waitresses to hotel room attendants, these women shared their stories of facing horrible situations at work, offered advice to others and discussed what they see as solutions to ending sexual harassment.
Watch "My Reality: A Hidden America," a special "20/20" report by ABC News' Diane Sawyer HERE.
Pam Norman, delivery service worker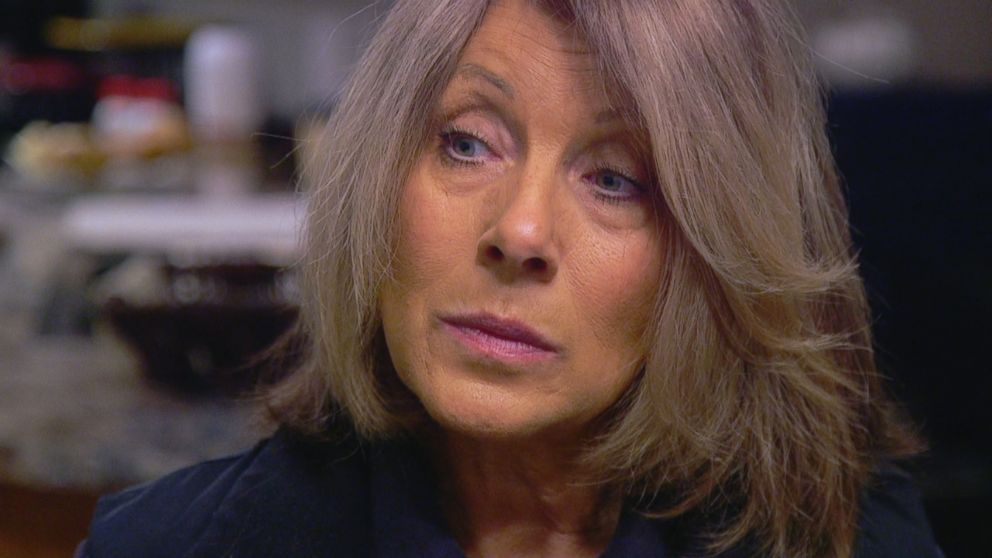 Pam Norman is one of the few women who delivers packages for a local delivery company from a FedEx Ground facility in Sikeston, Missouri. She says that for years, she was ridiculed and bullied by her supervisor who she says tried to drive her out of the mostly-male workplace. She spoke to "20/20" about why she finally chose to speak up.
In 2016, she filed a complaint with the Missouri Commission on Human Rights and then with the EEOC. After a recent ruling, her federal harassment claims are moving forward. She's asking for monetary damages, but she says most of all, a promise to create an environment where a woman can work with dignity.
"I've worked hard, and I deserve not to be treated like that," Norman told Sawyer. "I'm going to tough it out. I went this far and I'm not going to turn back."
Brittney Richardson, trucker
Brittney Richardson, a truck driver and YouTuber, said what she loves about trucking is the "freedom of the open road," the "independence that it brings" and "of course, I love the income."
Richardson, a former police officer, said she has faced some jabs from male truck drivers who would tell her she would never make it because "it's a man's job." After driving a truck for more than six years, Richardson has proved those men wrong, but said that like any work environment, it is "crucial" for women "to understand the risks and how to avoid them."
"If you break down in the middle of the night there are times when you're calling for help or trying find somebody and you're stuck on the shoulder of the highway and nobody's answering your call," she said of the risks you run driving 12 to 14-hour shifts. "It's a really dangerous job, there are nights that you leave for work and in the back of your mind you wonder, 'Am I even coming home?'," Richardson said.
Jesseca "Road Queen" Orosco, trucker
Jesseca Orosco traded in her desk for a commercial driver's license and began her career in the trucking industry.
"After my first year of driving a truck I made up my mind that the office was no longer a good fit for my life," she said. "In trucking, I was able to double, triple, and at times quadruple the amount of income I made. It is a good industry for anyone who is trying to start their own business and be in charge of the income they need to make."
After driving for more than seven years, she told "20/20" that in order to overcome challenges in a male-dominated industry she has learned that it is best to "act like a lady."
"At times women engage in sexual conversations with men in the industry and don't think much of it or consider it friendly conversation, while the men are thinking you are making advances," Orosco said. "Point blank, leave the conversations professional no matter what setting you are in -- a truck stop, a warehouse or a mechanic shop. If you don't want to be sexually harassed and if you want to be treated like a lady, stay a lady in a male-dominated field."
Madison, waitress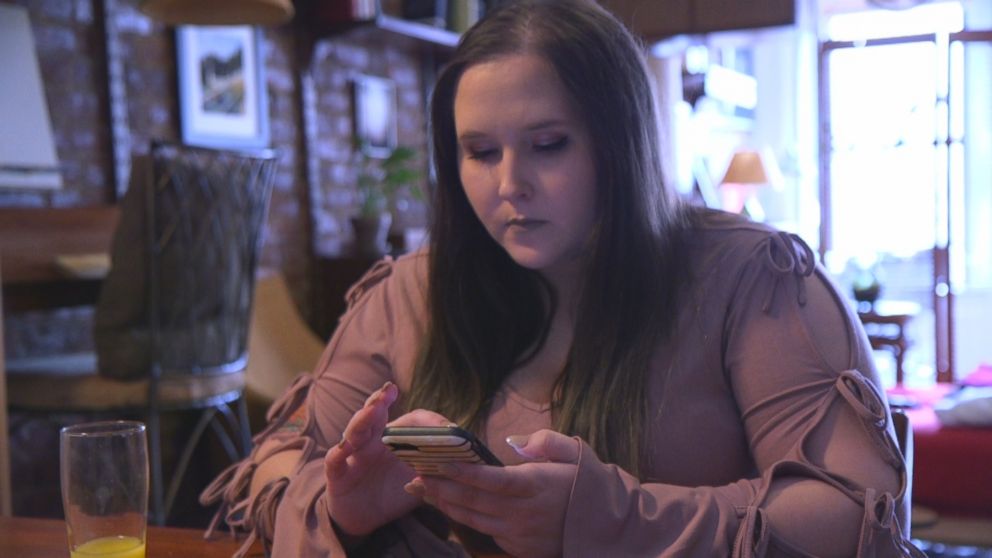 Madison was 16 years old when she got her first job as a hostess working at an IHOP franchise restaurant in Illinois. It was shortly after she began working there that she said she started noticing disturbing behavior from two of the male managers.
She said it began with harassing comments and it quickly turned more serious.
"They would come up behind me … and they would just rub up against me," Madison said. "They were so confident in themselves… no one was ever going to say anything."
One day, Madison said one of the two managers asked her to run a personal errand with him before the shift started. When she got into his car, she said he unzipped his pants and exposed himself.
"And then he grabbed the back of my head and pushed my head down … he just kept pushing my head up and down," Madison said. "He said, 'Well, it's not worth it if you're not enjoying it.' So then I got out of the car and I went into work."
Afterwards, she said the franchise owner and the two male managers, including one who she claimed had assaulted her in his car, warned her not to say anything not only to protect her job but also protect their families.
Madison said she continued to work there for another year.
"I feel so naïve for even going in the car to begin with," the now 23-year-old told Diane Sawyer. "And I think I blamed myself for a long time and that's why I never talked about it to anyone, because I thought maybe I did something."
It was only after she left the restaurant that she said she learned of 10 other women who had been working at the same franchise who claimed to have their own stories about sexual harassment and assault there. They have now filed a lawsuit against the franchise.
The franchise owner has denied all wrongdoing but gave "20/20" no further comment. The IHOP corporation said they are very concerned about any question of harassment in the workplace and hold their franchises to high standards.
Madison said she's now coming forward because, "I can't imagine a 16-year-old girl working there and not knowing what to do and being so afraid, and I don't want them to get away with it anymore."
Jetmira, hotel housekeeper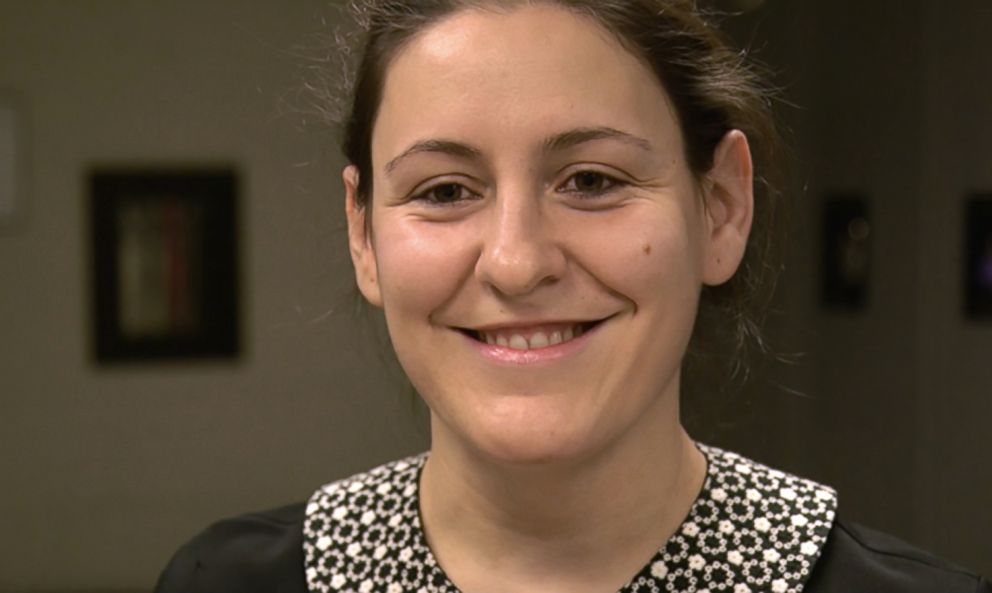 Jetmira told "20/20" that she had hopes of pursuing a career as a lawyer, but said her job as a hotel room attendant, though physically and emotionally exhausting, helps support her family.
"We have to do 14 rooms a day and 14 bathrooms. It's very, very hard work," she said.
But she said there have been times where she and her coworkers have had unwelcome encounters with guests.
"You get really scared," Jetmira said. "You have a guest half naked and it's just waiting behind the door, and you don't know."
Esthela, hotel housekeeper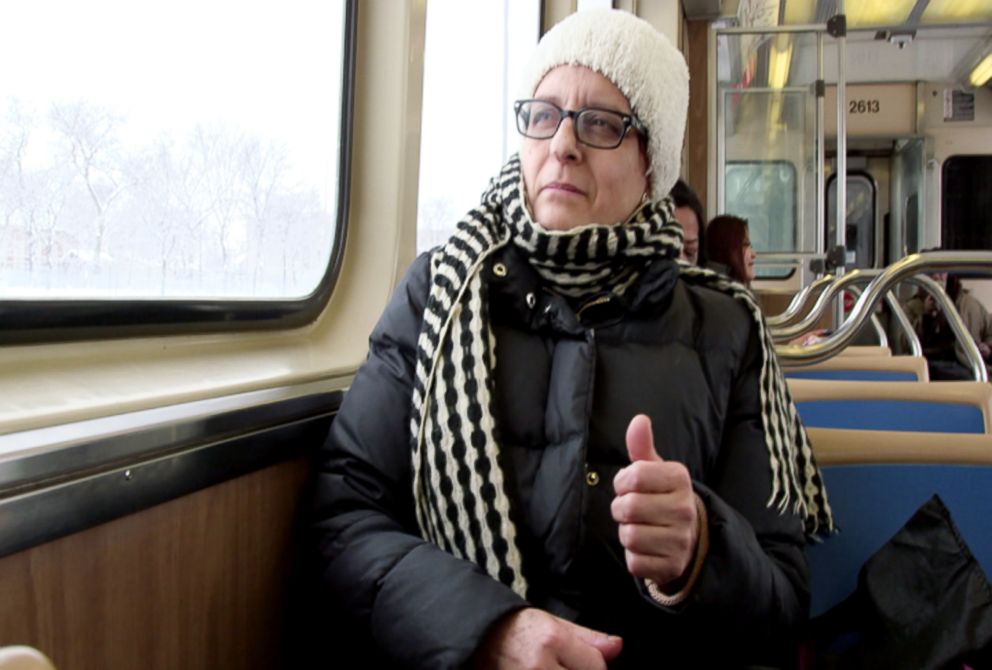 The former high school administrator from Mexico gave up her career to "find a better future" for her family in the United States. She found a job cleaning hotel rooms as a legal American worker, which she said has presented challenges she never anticipated.
"Every day that I'm going to a room," she told "20/20," "I saw, 'Oh my God, what's going to happen today."
Etelbina Hauser, domestic worker, housecleaning and home care worker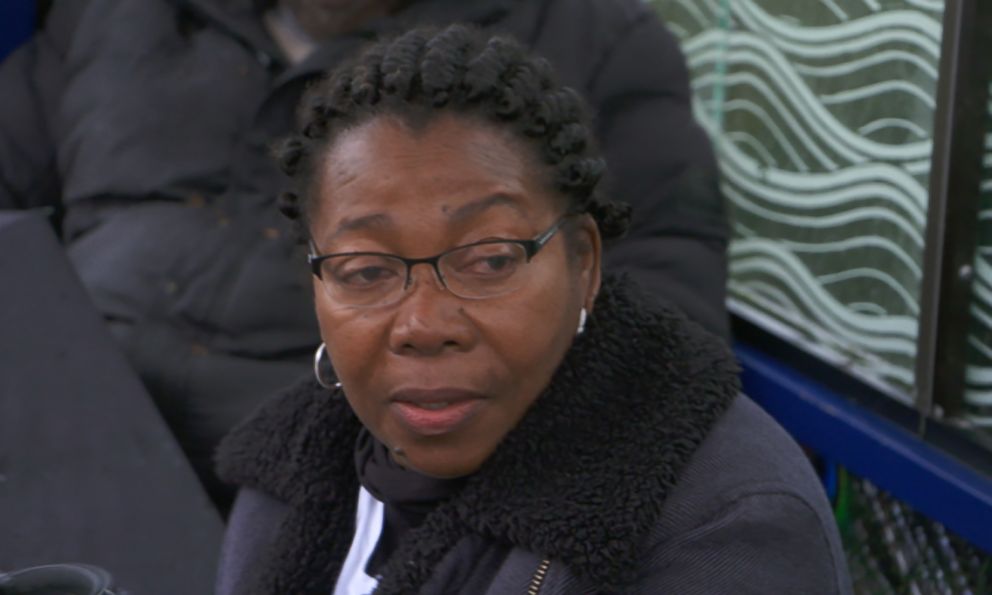 Etelbina Hauser, an American citizen from Honduras, is a hard-working domestic worker in Seattle who said she has constantly had to pray for her own safety.
She said one time a client called her for a house cleaning job, but when she arrived, she said, "He wanted sexual services."
In another incident, Etelbina said she had to flee a client's house in fear. But like other domestic workers, she works alone, with no supervisor or human resources department, and she was unsure if she would ever get paid.
"I wanted to get my payment back, the money that was owed to me," she said. "I didn't know where [to turn for help]. That's why I'm saying, we are invisible.
Federal law states workers must be paid at least minimum wage for the hours worked, but many domestic workers are unaware of their rights, and many don't feel they have anyone to fight for them.
Organizations like the National Domestic Workers Alliance are helping to fill that void by working to change laws that will give domestic workers, most of whom say are women, more protections on the job.
The NDWA says it members include more than 20,000 nannies, housekeepers, and caregivers for the elderly and people with disabilities across 18 states. They have over 60 affiliate organizations in 37 cities around the country, including Arise Chicago in Illinois.
The organization has helped pass legislation in eight states — California, Connecticut, Hawaii, Illinois, Massachusetts, New York, Nevada and Oregon — that it has dubbed the "Domestic Worker Bill of Rights." Different states have different variations on the law, but it includes closing the legal loophole on very basic protections for domestic workers such as minimum wage pay, overtime, freedom from sexual harassment and a day of rest. Some of them also include industry standards such as paid sick days.
Milauncre, hotel housekeeper
Milauncre, a housekeeper at an upscale Chicago hotel, said that being secluded inside a hotel room to do her job can be "worrisome."
"A lot of times we really don't know what we're walking into and what the situation could turn into," she told "20/20."
But for her, speaking out about difficult encounters is an opportunity to "lead by example" for her children, so that "when they grow up, and they're also in the workforce, that they know that they have a voice to speak out," she said.
"It's not acceptable and if something is to happen then they should say something and feel protected in their job," without fear of retaliation.
She added, "The panic button actually makes me feel like we're being heard and we do have a voice."
Nadine Morsch, waitress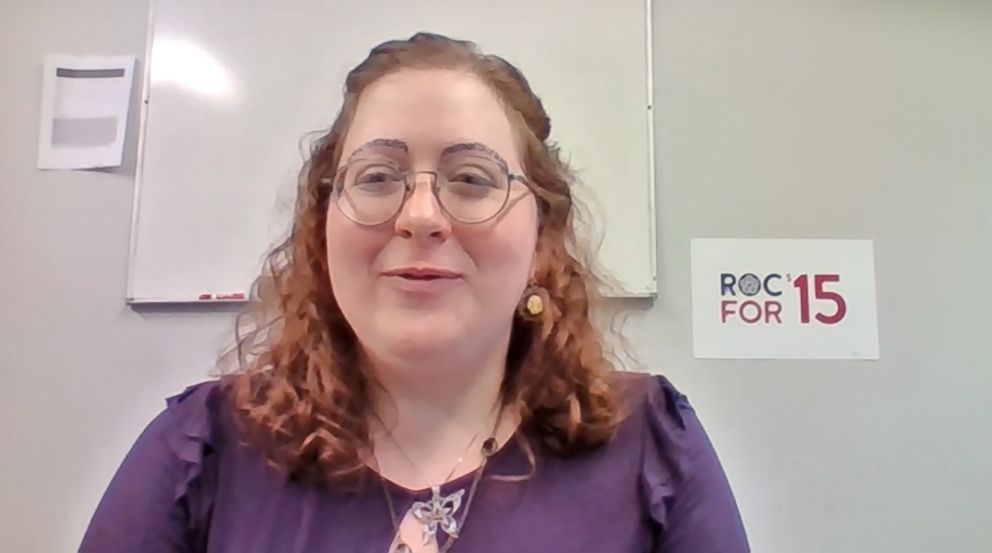 Nadine Morsch, 30, of Greece, New York, said she is fed up with the pervasive sexist tone and culture in the restaurant industry.
"There's this culture that you should take everything as a compliment," Morsch said. "I think people feel guilty about coming forward because to some extent we're told, 'You dress like this. You're inviting this. It's good for you to invite this financially. It's better for the restaurant. It's better for you.'"
Marie Billiel, waitress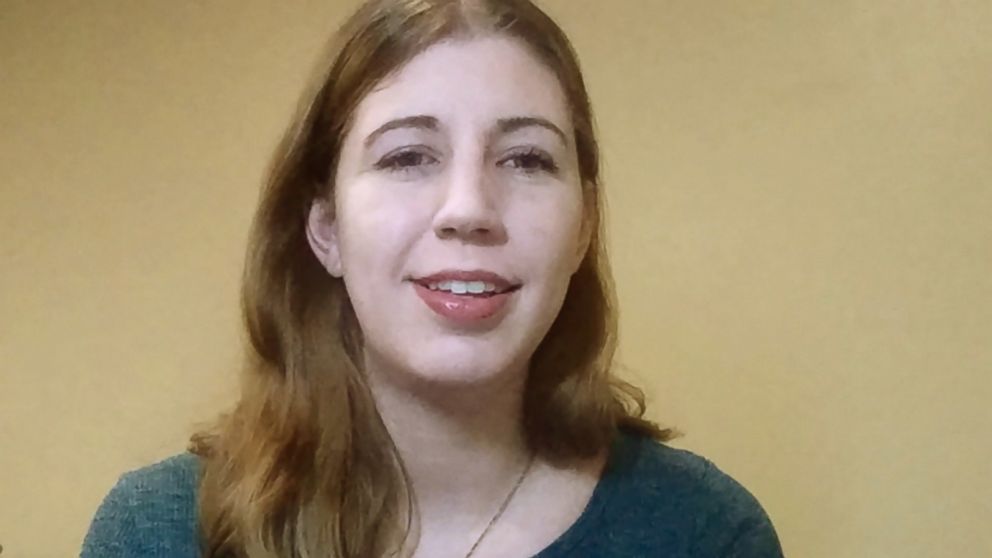 When Marie Billiel, now 28, was an 18-year-old college student from Allston, Massachusetts, working as a waitress at a restaurant when she said a man 20 years her senior sexually harassed her.
Billiel let that fear stop her from speaking up about the incident at the time, but now says in the wake of the #MeToo movement and other calls for female empowerment, she is ready to use her voice.
"The thing that I feared more [than anything] and I think this is true for so, so many tipped workers is that I feared being evicted, losing my car, not feeding myself, not being able to go to the doctor."
June Barrett, domestic worker, home health care aide
For the past 14 years, June Barrett said she has faced many challenges as a domestic worker, including sexual harassment, but is finally ready to "speak out." Barrett said other domestic workers are often afraid to say anything that would jeopardize their income.
"The toughest and biggest challenge that I've ever faced is sexual harassment," Barrett said. "This is very rampant and a lot of women are afraid to speak out because they are just afraid of losing their jobs."
Amanda DiGregory, bartender
As a bartender, Amanda DiGregory, 30, from West Mifflin, Pennsylvania, said she often has to deal with unwanted attention and comments from patrons.
DiGregory said she was once harassed by a customer while working at a bar in downtown Pittsburgh. She said the customer brought ordered a round of drinks and when, "I brought him the change and he held the change in his hand and said, 'The only way you're going to get a tip is if you give me a hug.'"
"I think that people who are being harassed should start standing up for themselves more and letting people know that it makes them uncomfortable hearing comments about how they look while they're working and being sexualized while you're trying to make a living," she said.
She suggested that customers consider changing their overall approach towards wait staff.
"Start identifying when you're about to say something that could be interpreted as offensive," she said. "Having a respectful verbal conversation with somebody goes a really long way."
RESOURCES:
Unite Here - http://unitehere.org/
National Domestic Workers Alliance - https://www.domesticworkers.org/
Restaurant Opportunities Center United - http://rocunited.org/
Time's Up Legal Defense Fund - https://www.timesupnow.com/
Shift Change's Facebook page -- https://www.facebook.com/shiftchangeorg/
Real Women in Trucking - http://www.realwomenintrucking.com/resource-links/
Women in Trucking - http://www.womenintrucking.org/
Chicago Women in Trades -- http://chicagowomenintrades2.org/
National Women's Law Center -- https://nwlc.org/