Ariana Grande's makeup artist shows us how to achieve fall's new look
GMA, ABC News Photo Illsutration
For those of you who have been living under a beauty blender, meet celebrity makeup artist Patrick Ta.
Ta has created beauty looks for famous faces like Gigi Hadid, Ariana Grande and Blake Lively.
"You can play with more colors"
"Good Morning America" caught up with Ta and his model BFF Shanina Shaik to get his top makeup tips for fall.
"What I love about fall beauty is that you can play with more colors," Ta told "GMA." "Whether it's red lipstick, burgundy lipsticks or darker eye shadow, everything can be a little bit more dramatic and sexy."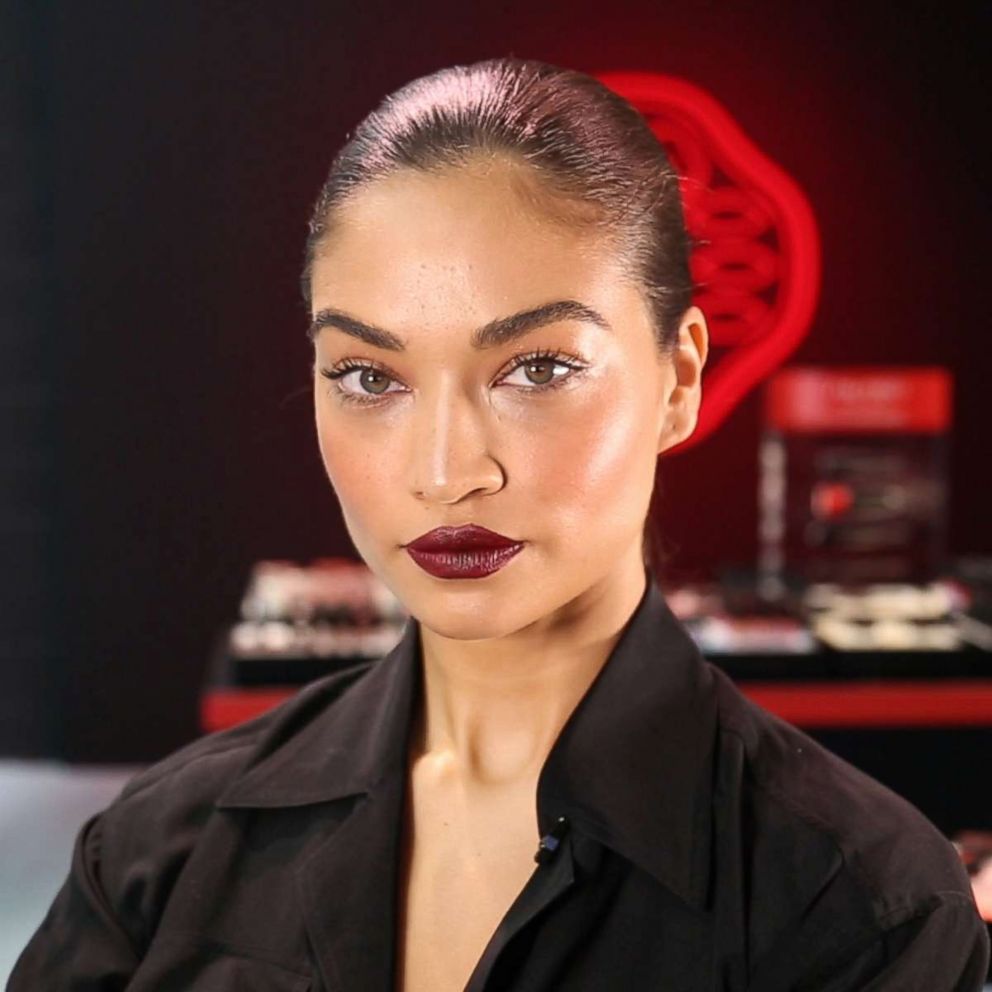 Ta, who is now a global color artist and spokesperson for Shiseido cosmetics, showed us how to create the perfect fall beauty look. Spoiler, it involves a super bold lip!
"What's really special about the new Shiseido collection is that they brought all of this Asian-infused beauty into American pop culture," Ta said. "In America you see products that are so pigmented in color but they tend to be heavier. Shiseido combined the two where we have really bold colored products that are super lightweight."
How to create a bold fall beauty look
1. Apply a bold color lipstick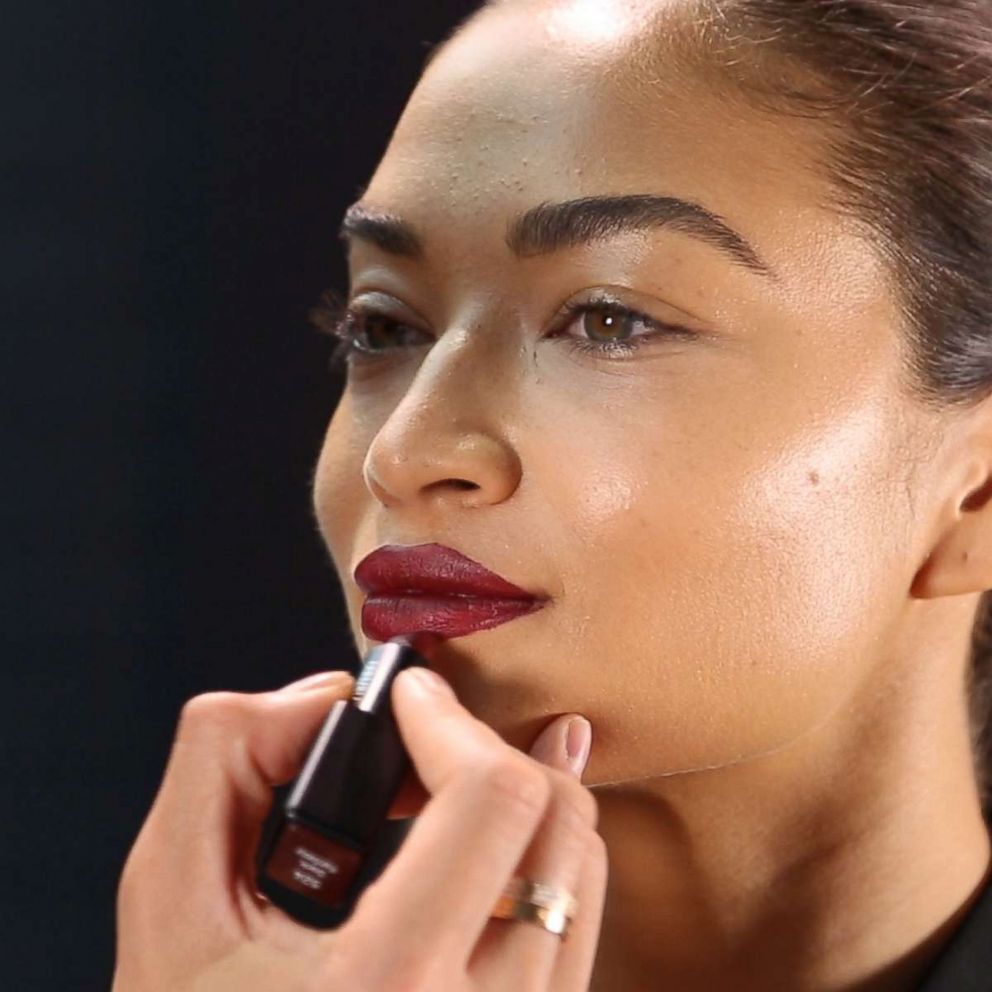 Ta likes to apply a bold color lipstick first because it gauges how much blush you need.
"Dark lipstick can be very intimidating for someone who hasn't worn it," says Ta. "I suggest you keep the rest of your face pretty clean. You don't want to put too much eye shadow on or too much blush."
2. Swipe a berry colored blush onto the apples of your cheeks.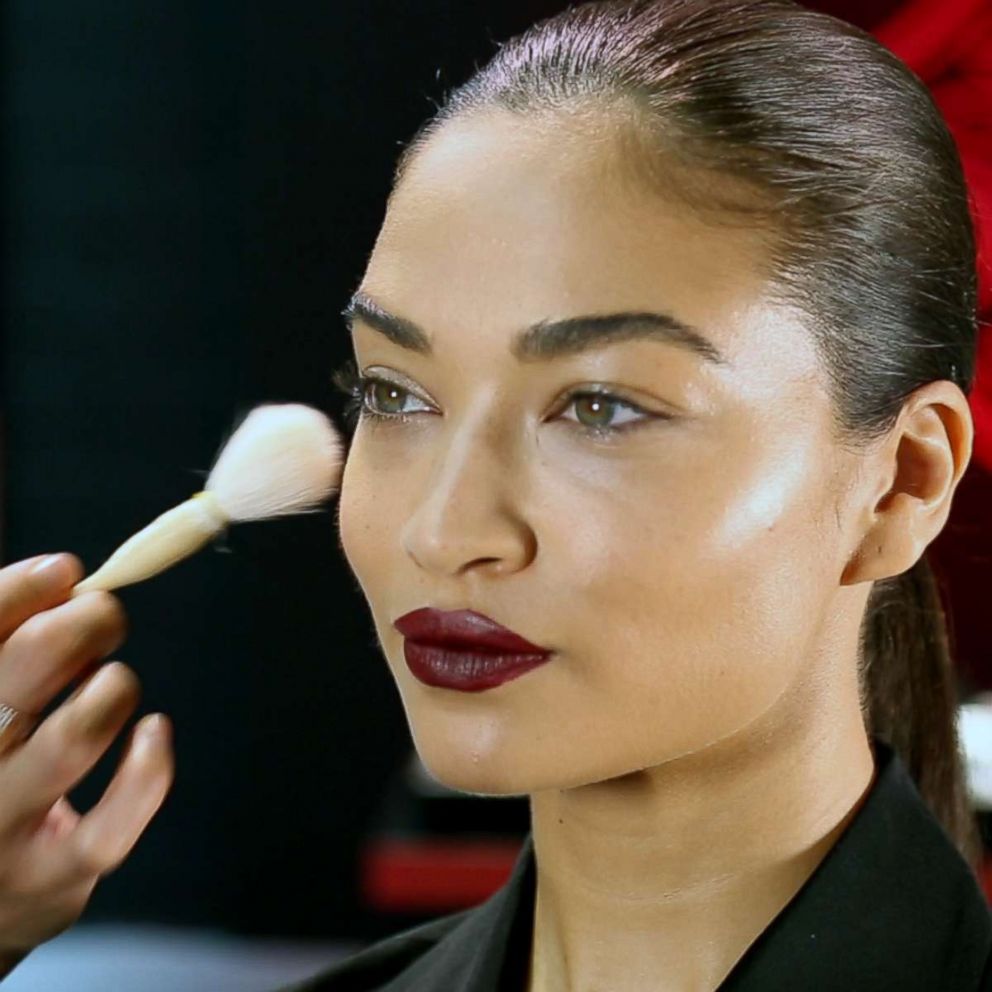 "Whenever choosing a blush to complement your lipstick you always want to go within the same color family," he said.
3. Apply the same color blush onto the eyelid.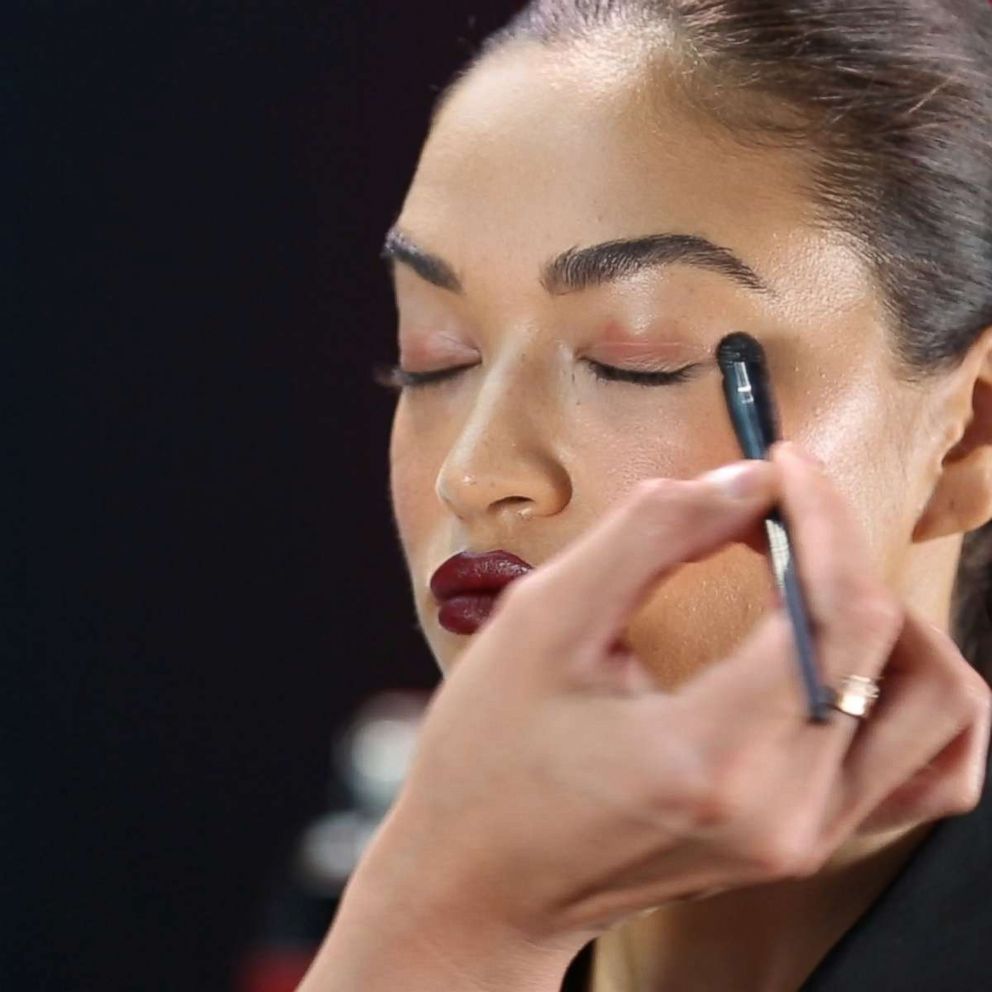 Ta said sweeping some blush onto the eyelid adds a cloud of color that ties everything together.
"I'm kind of putting it all over so it's super diffused and super natural," he explained.
Ta loves when products are versatile and will often use bronzer or blush on the cheeks and eyes.
4. Use a highlighting powder on eyes, nose and forehead to brighten your face.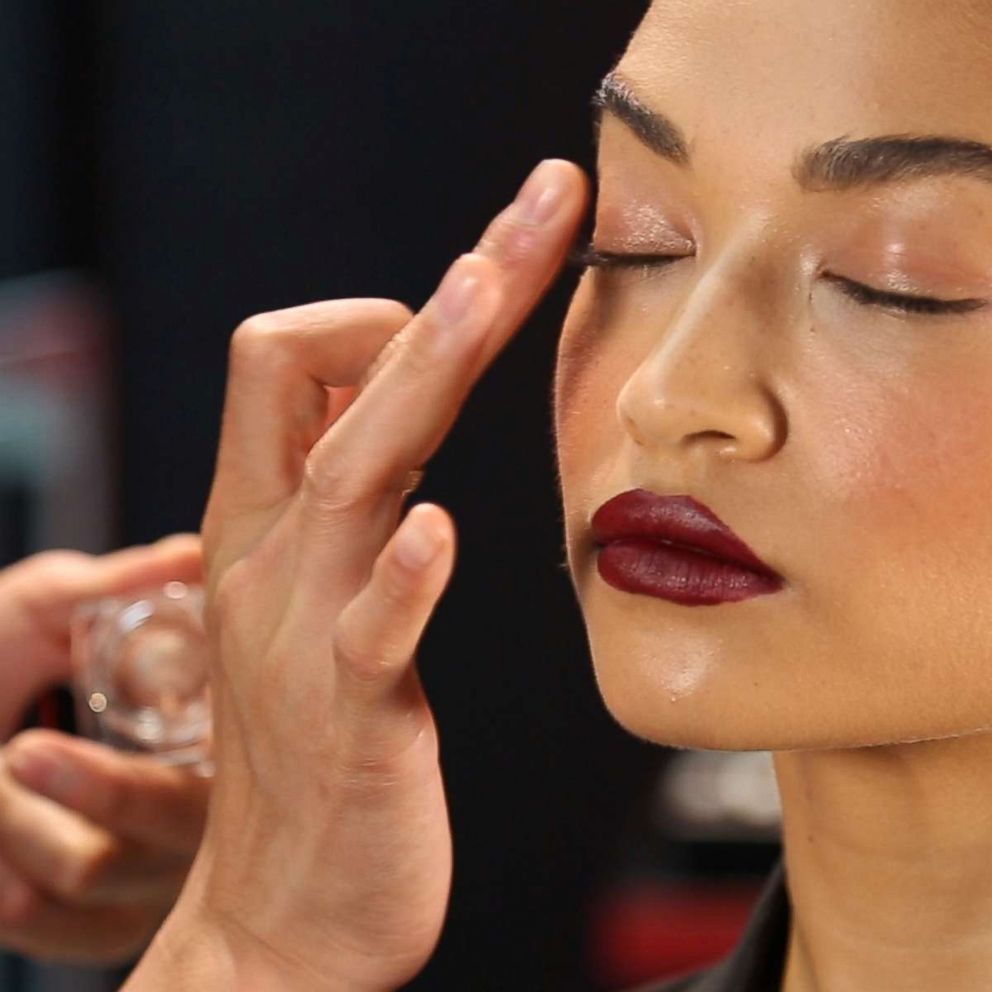 Ta applies Shiseido's Aura Dew highlighting powder to areas of the face that would catch natural light.
"I'm just going in a tapping motion on the eyelids, the bridge of the nose and the peak of the forehead," he explained.
5. Lengthen your lashes with a few coats of mascara.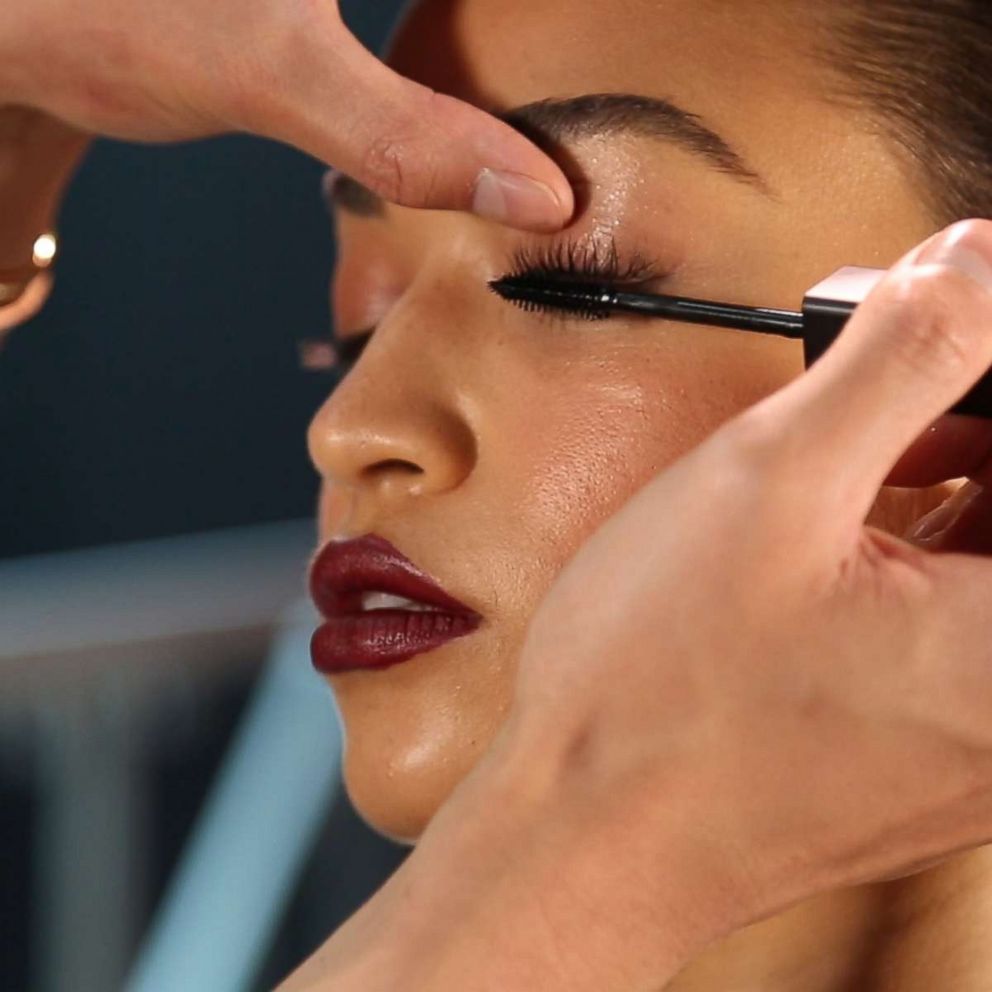 "I don't want to put too much on the eyes because we want the statement piece of this makeup look to be the lips," he said.
6. Last but not least, apply a gel gloss on eyes.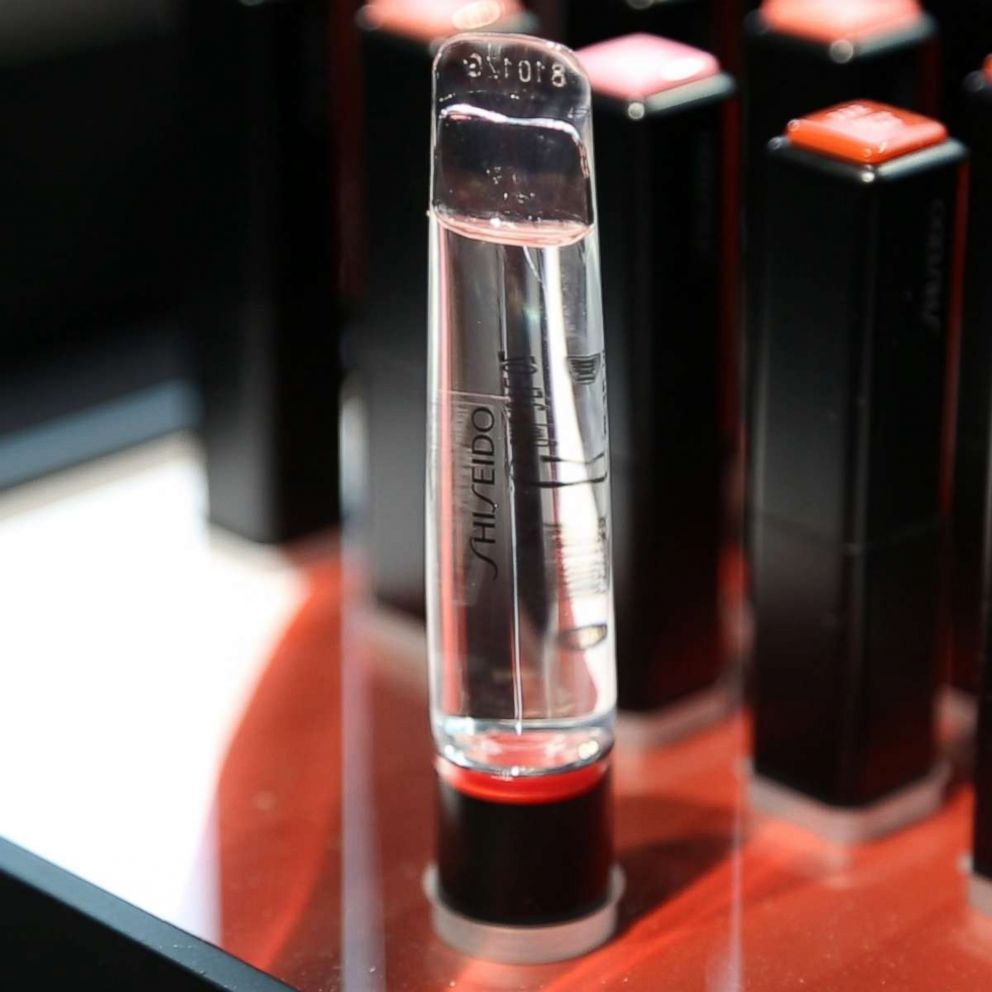 Ta likes to take an eyeshadow brush and dab gel gloss right onto the eyelids to give them a glossy finish. The new Shiseido crystal gel gloss is ophthalmologist tested, he said, and can be used on your lips and face.
Watch the full step-by-step tutorial in the video above!