​​Renée Zellweger recently opened up about everything from her thoughts on aging to beauty ads that push women to look younger -- and why she dislikes the latter.
The Academy Award-winning actress, 53, spoke transparently with The Sunday Times about how she's loved getting older and has felt empowered by it.
"Turning 50 felt like a whole new beginning without the nonsense, the point where you can stop listening to all those voices in your head and all those expectations and projections people have of you and become more authentically yourself," she said, in an interview published on Sunday. "Like, good luck all you suckers out there because you've got to survive a lot to get to my age, and I've earned my power and voice."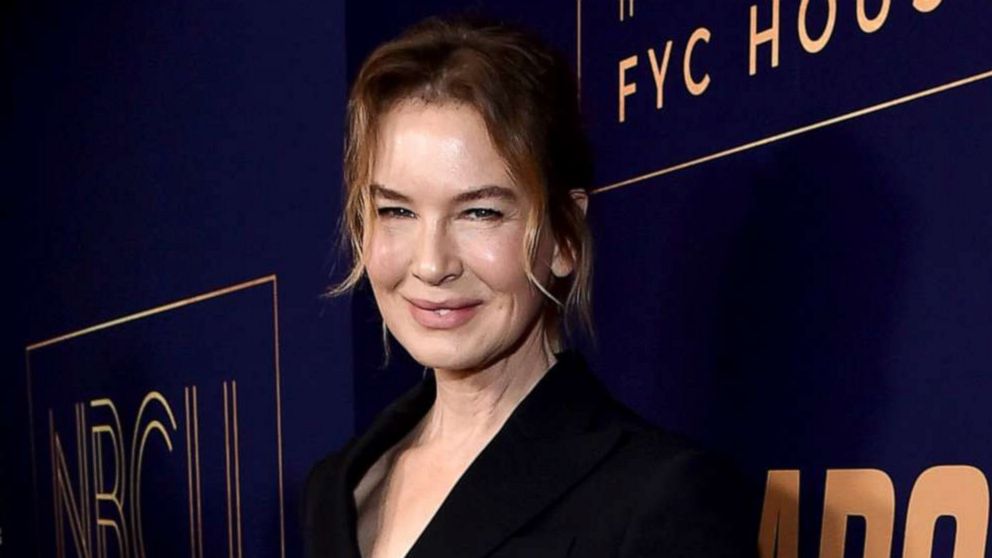 The "Judy" star also went on to criticize anti-aging ads, which often send a message that devalues women as they age.
"All those ads telling us we don't need to look our real age if we just buy all their creams and their fixes and all that garbage they want to sell us?" said Zellweger. "I'm like, what, you're saying I'm not valuable anymore because I'm 53? Is that what you're saying?"
She went on to mention that there is a big difference between being your absolute best and wanting to be what you aren't. "To be vibrant and beautiful you must embrace your age, otherwise you are living apologetically and to me, that's not beautiful at all," she said.
Zellweger has been forthcoming about her frustrations with unfair beauty expectations and public perceptions in the past. In 2016, she addressed rumors that she had cosmetic surgery to change her appearance, writing in a HuffPost op-ed, "Not that it's anyone's business, but I did not make a decision to alter my face and have surgery on my eyes."
"This fact is of no true import to anyone at all, but that the possibility alone was discussed among respected journalists and became a public conversation is a disconcerting illustration of news/entertainment confusion and society's fixation on physicality," she wrote at the time.
The star, who revealed she doesn't have any social media accounts, has been in and out of the spotlight throughout the years by choice, taking a six-year hiatus from acting in 2010.
Zellweger recently came under fire for her role as Pam Hupp in the crime drama series "The Thing About Pam," which is based on the real life murder of Betsy Faria, who died in 2011. Zellweger was specifically criticized for wearing a padded suit, commonly referred to as a "fat suit" or body prosthetics, in her portrayal of Hupp.
"Fat suits" have been criticized for creating harmful stigmas about different bodies and body types, as well as for denying job opportunities for actors who are not straight-sized. Some have condemned their use, saying they make certain body types into a spectacle or turn fatness into a story's punchline.
Responding to her critics, Zellweger told The Sunday Times, "There's always a limit to how much you can establish an authentic approximation without being distracting," adding that she tried to be "respectful and responsible," about the role.