Airbnb CEO says more people want to travel amidst the pandemic
Michael Short/Bloomberg via Getty Images
Summer is a time known for vacations, crowded beaches and travel in and out of the country. With major holidays such as Memorial Day, July 4th and Labor Day taking place in the summer, travel and tourism are normally booming during the season.
However, due to the coronavirus outbreak, the travel industry has taken a major hit with airlines estimated to lose $84 billion in 2020 alone, according to the International Air Transport Association (IATA). Since February, hotels have lost $31 billion in room revenue, according to the American Hotel and Lodging Association (AHLA) leaving 70% of hotel workers laid off or furloughed. In 2019 alone, spending on leisure travel by domestic and international travelers totaled $792.4 billion, and 15.8 million jobs were supported by travel expenditures, according to the U.S. Travel Association.
Airbnb, an online marketplace that lets people rent out homes or spare rooms, said they have suffered damages since the outbreak, and had to lay off 25% of their workforce (around 1,900 employees). Still, the company's CEO, Brian Chesky, told ABC's Chief Business Correspondent Rebecca Jarvis that Airbnb's booking data has begun to "bounce back."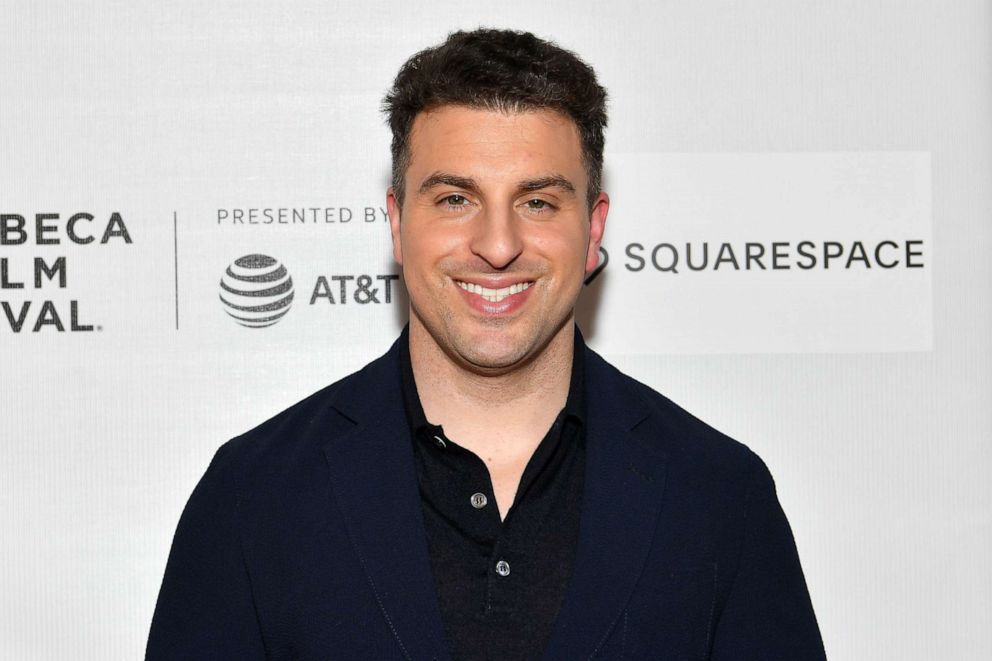 "From May 17th to June 6th, the three-week period, we did more nights booked than that period of time last year... does this represent a recovery or pent-up demand? No one knows yet... But I will tell you, none of us in our darkest of hours forecasted [that] even [during] that period of time, we would see as many people traveling over Memorial Day this past year as the year before."
While the airlines have struggled to get people in the skies since the outbreak began, road trips have become a popular plan B as Airbnb said it has noticed an increase in people booking trips closer to home since the pandemic began. Airbnb said the percentage of bookings made on their platform within 200 miles of the guests home has grown from one-third in February to over half in May and the percentage of travelers booking an Airbnb less than 50 miles from their home has increased from 13 percent of their business pre-pandemic to now 30%.
"People still want to travel, no matter how bad things get, people still want to connect, but they want to have precautions. They're not yet ready to get on planes, they're not yet ready to cross borders and they're going to try to travel nearby," Chesky said, adding that the way people travel will change.
"The way we traveled up until February 2020 is over, and it's never going to quite be the same. It doesn't mean it's not going to come back. It will, but it will be different. I think the era dominated by mass travel, mass tourism, where people go to just 20 cities, they stay in these tourist districts, they get on double-decker busses and they stand in very, very long lines posing with a selfie stick in front of a landmark that will still go on, but I think that will be smaller in the future," Chesky said.
He says that people can expect "travel redistribution."
"It used to be that people would travel to just Paris, Rome, Vegas, Los Angeles. If you look at the most popular tourist arrivals, it's concentrated in just a handful of cities. In the future, I think people are going to continue to rediscover smaller communities. And I think it's going to really level the playing field for more destinations."
The Points Guy, a travel and lifestyle media platform, surveyed American adults and saw a similar trend to Airbnb's close proximity bookings. They found that in-state (47%) and out-of-state (41%) road trips provide the highest comfort level for would-be travelers while only 20% of people surveyed would take a domestic flight to their destination in 2020.
To coincide with the booking trends Airbnb is seeing on its platform, the company announced on Thursday its new partnerships across the travel and tourism industry to support local economic growth and domestic travel, partnering with the National Park Foundation, Discover Puerto Rico, The Bahamas Ministry of Tourism and Aviation and more.
One initiative, titled Go Near, is designed to help guests "rediscover the magic in their own backyard" by featuring local getaways and trips.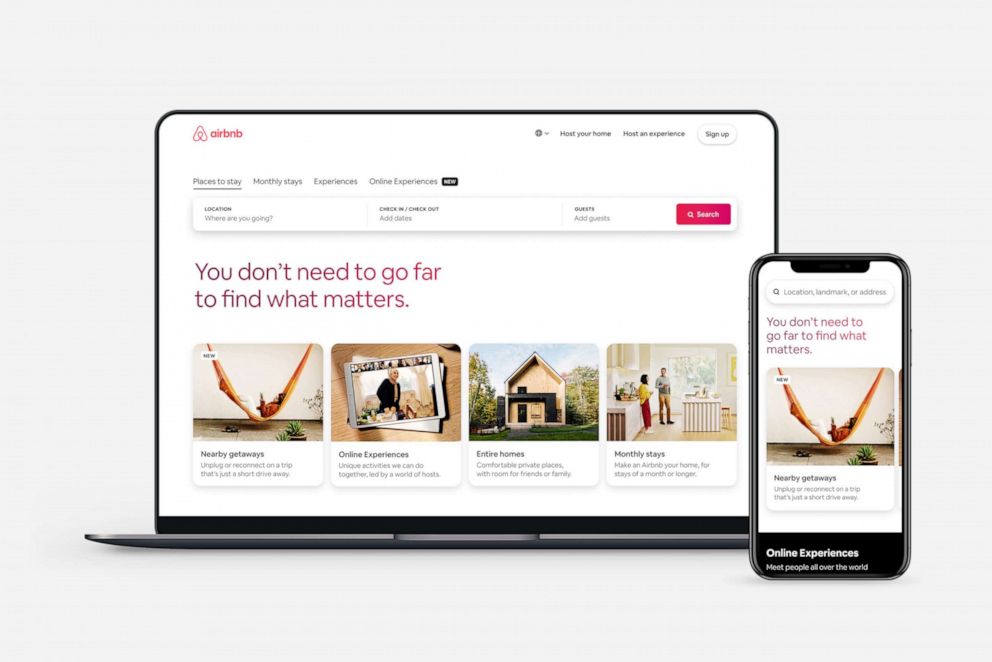 And while some travelers want to stay close to home for the remainder of the summer, some are willing to go the distance for a lake or beach rental, similar to previous summers. According to Airbnb, eight out of 10 of the most sought-after Airbnb destinations currently are on or close to a beach or lake, including Big Bear Lake, California, Panama City Beach, Florida, Hilton Head Island, South Carolina, and Branson, Missouri.
"In the United States, it is starting to look like a recovery... I don't think we know yet what's happening, but I do have a very strong indication that people want to travel a lot more than anyone said they would... This is not a lost travel season. This is a nearby travel season."