Which artists have Vegas residencies? Whitney Houston hologram, Backstreet Boys set to perform in 2021
Las Vegas re-welcomes visitors as travel surges
Kevin Winter/Getty Images, FILE
As COVID-19 restrictions ease in various parts of the United States, Las Vegas is gearing up to welcome back visitors with a star-studded residency lineup throughout the rest of 2021 and into 2022. From Katy Perry to Usher, here are all the Vegas residences you need to know about.
Bruno Mars
Park Theater at Park MGMJuly 3-4, 9-10, 23-24, 2021
Bruno Mars will be returning to Park MGM this summer with a six-night residency. This engagement will be a continuation of the "Just the Way You Are" singer's initial residency agreement with Park MGM, which was halted in 2020 due to the pandemic. This is Mars' second Vegas residency, with the first being "Bruno Mars at The Chelsea, Las Vegas" from 2013 to 2015.
Usher
The Colosseum at Caesars Palace
July 16-17, 21, 23-24, 28, 30-31; Aug. 4, 6-7, 11, 13-14; Dec. 28-29, 31, 2021; and Jan. 1, 2022
Usher will be taking the stage this summer at Caesars Palace with his first-ever Vegas residency. The "Bad Habits" singer initially only announced 12 dates, but added six more in August due to overwhelming demand. From every ticket purchase, $1 will be donated to Usher's New Look nonprofit, which looks to help underserved youth.
Backstreet Boys, Boyz II Men, and *NSYNC
The Sands Showroom at the Venetian Resort
Aug. 19-22, 2021
Backstreet Boys' AJ McLean, Boyz II Men's Wanya Morris, and *NSYNC's Joey Fatone will be joining together for the first time for four nights this summer. With surprise guests set to appear, the show will mix and match several of the groups' biggest hits for an unforgettable and unique experience.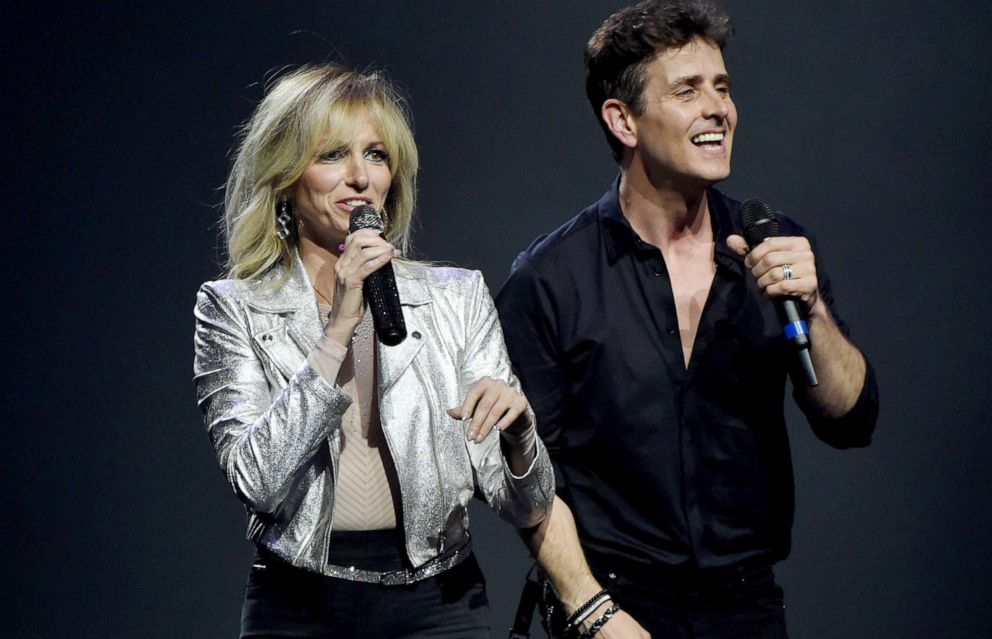 Debbie Gibson and Joey McIntyre
The Sands Showroom at the Venetian Resort
Aug. 26-28, 2021
Debbie Gibson and Joey McIntyre will be teaming up once again for three shows this August at the Venetian Resort. The "Foolish Beat" singer and New Kids on the Block member performed together for the latter's Mixtape Tour in 2019. Ahead of the Vegas shows, the pair will also be releasing a new studio version of "Lost in Your Eyes."
Donny Osmond
Harrah's Showroom at Harrah's
Aug. 31; Sep. 1-4, 7-11, 14-18, 28-30; Oct. 1-2, 5-9, 12-16; and Nov. 2-6, 9-13, 16-20, 2021
Donny Osmond returns to Vegas solo this summer. The return comes a little over a year after his 11-year residency with his sister Marie ended in 2019.
Barry Manilow
International Theater at Westgate
Sep. 16-18, 23-25; Oct. 14-16, 21-23; Nov. 11-13; and Dec. 2-4, 2021
Barry Manilow returns to the Westgate with the continuation of his "The Hits Come Home" residency. The "Mandy" singer is no stranger to Sin City, with three previous residencies occurring over a seven-year period.
ZZ TOP
The Venetian Theatre at the Venetian Resort
Oct. 8-9, 13, 15-16, 2021
Rock band ZZ TOP returns to Vegas with a continuation of their "Viva Las Vegas" residency, which began back in 2019.
Billy Idol
The Chelsea at The Cosmopolitan
Oct. 16-17, 22-23, 2021
Billy Idol will be hitting up The Chelsea this fall for a limited four-night residency. The "Cradle of Love" singer previously took up a Vegas residency with a 10-night stint in 2019.
Whitney Houston
Harrah's Showroom at Harrah's
Oct. 26-31; Nov. 2-14, 16-21, 23-28, 30; Dec. 1-5, 7-12, 14-19, 21-26, 28-31, 2021; Jan. 1-2, 11-16, 18-23, 25-30; Feb. 1-6, 8-14, 15-20, 22-27; Mar. 1-6, 8-13, 15-20, 22-27, 29-31; Apr. 1-3, 5-10, 12-17, 19-24, 26-30; May 1, 2022
While the late singer died in 2012, her spirit lives on. A hologram of Houston will be headed to Vegas for a long-term residency with dates every month through 2022. Called "An Evening with Whitney: The Whitney Houston Hologram Concert," the event will use technology to create multiple, estate-approved holograms of Houston from different points in her career, along with real, human dancers to enhance the performances.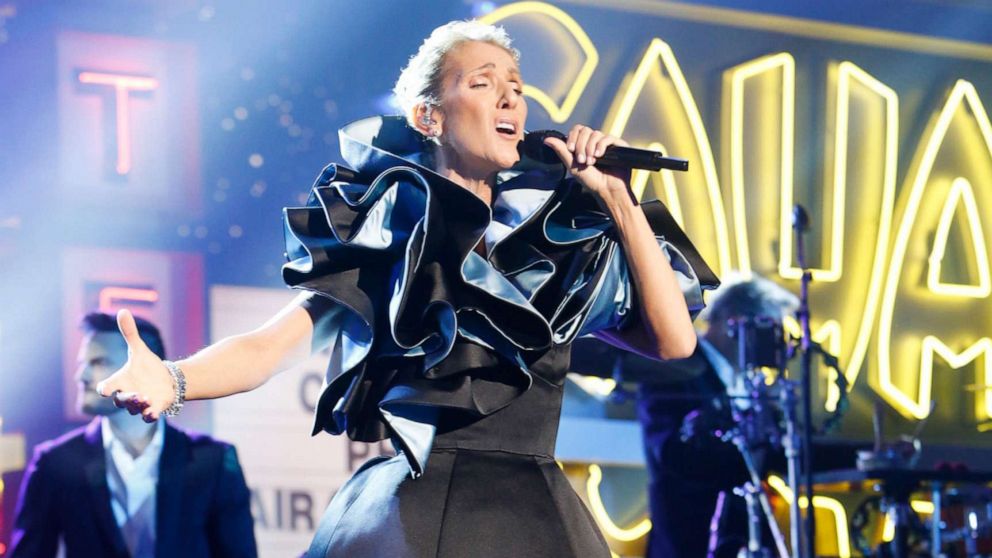 Céline Dion
The Theatre at Resorts World
Nov. 5-6, 9-10, 12-13, 16-17, 19-20, 2021
Resorts World is the newest resort to come to the Strip in over a decade and will officially open to visitors on June 24. Céline Dion will be the resort's premiere engagement when its entertainment venue opens in November, with a special opening night performance to benefit COVID-19 relief. Dion has had two previous Vegas residences -- "A New Day" from 2003 to 2007 and "Celine" from 2011 to 2014 -- making this new iteration of "Celine" her third.
Backstreet Boys
Zappos Theater at Planet Hollywood Resort & Casino
Nov.11-14, 18, 20-21 and Dec. 16, 18-19, 22-23, 2021
All five members of the Backstreet Boys -- Nick Carter, Howie Dorough, Brian Littrell, AJ McLean and Kevin Richardson -- will be headed to the Vegas for a holiday-themed residency. During, "A Very Backstreet Christmas Party," the group will perform classic and new holiday songs as well as some of their biggest hits.
Carrie Underwood
The Theatre at Resorts World
Dec. 1, 3-4, 8, 10-11, 2021
Carrie Underwood is the second performer in Resorts World's lineup. "Reflection" will be the country singer's first-ever Vegas residency and $1 from each ticket purchase will go toward the Make-A-Wish Foundation.
Shania Twain
Zappos Theater at Planet Hollywood Resort & Casino
Dec. 2, 4, 5, 9, 11, 12 and Feb. 11, 12, 14, 18, 19, 23, 25, 26
Shania Twain returns to Vegas to continue her "Let's Go!" residency this winter. The show originally began in Dec. 2019, but was put on hold due to the COVID-19 pandemic. The "Before He Cheats" singer has had one residency prior to this one, "Shania: Still the One," from 2012 to 2014.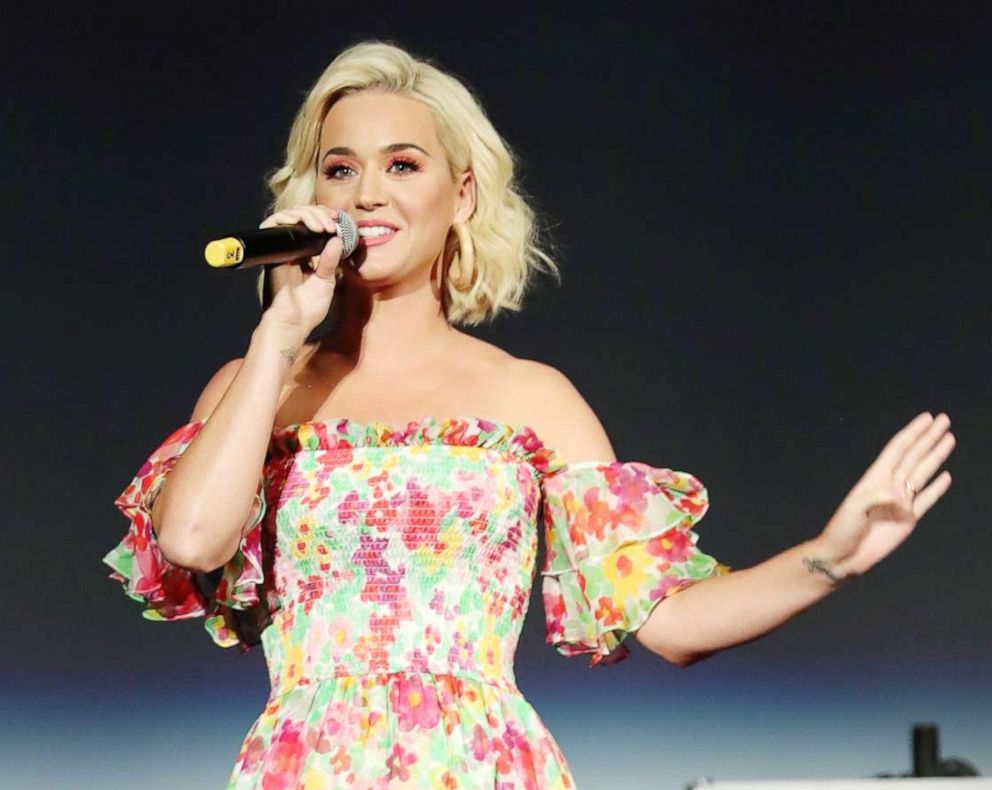 Katy Perry
The Theatre at Resorts World
Dec. 29, 31, 2021 and Jan. 1, 7-8, 12, 14-15, 2022
Katy Perry makes her Vegas debut with her first residency, "Play." The "Smile" singer will take over New Year's weekend, with performances leading up to and on New Year's Eve.
Luke Bryan
The Theatre at Resorts World
Feb. 11-12, 16, 18, 19, 20, 2022
Luke Bryan will follow his fellow "American Idol" judge Perry as Resorts World's fourth performer. This will be the "One Margarita" singer's first Vegas residency.