Disneyland to reopen on April 30
Joshua Sudock/Disneyland Resort
After more than a year being closed due to the pandemic, guests can finally visit Disneyland.
The theme park, which opened Friday to California residents only, is back but with a few changes to keep its guests safe.
"The magic will still be alive," said Josh D'Amaro, chairman of Disney Parks, experiences and products. "So anybody walking down Main Street … you're still gonna feel that same Disney magic. But of course, we've been preparing."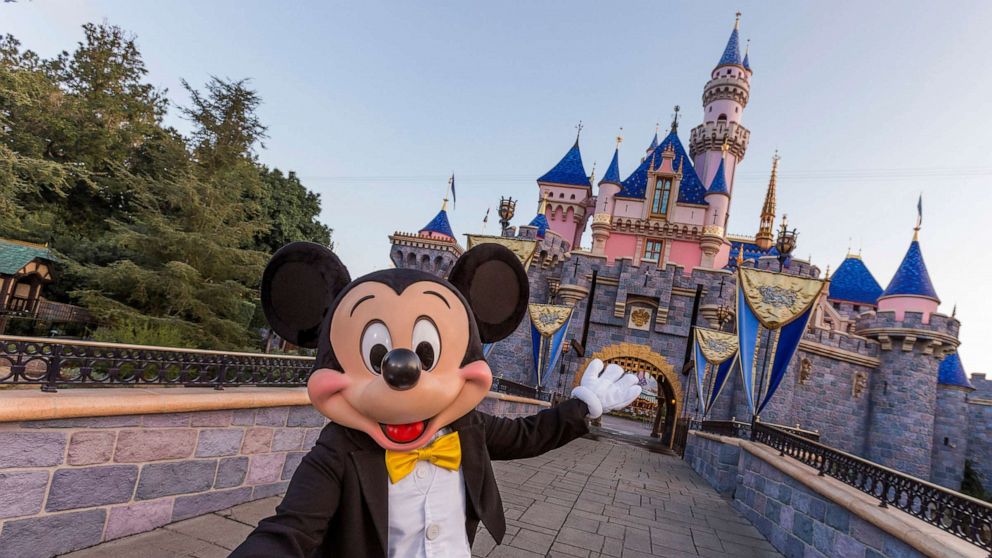 Ahead of the park's historic re-opening day, "Good Morning America" was able to get an early look at how cast members have transformed Disneyland into a COVID-19-safe environment.
Some of the changes include temperature screenings, cashless transactions, markers and plexiglass to assist with physical distancing. Your favorite Disney characters also are kept at a safe distance when you visit.
"The one thing that we've been consistent on, literally around the world, is making sure that we are adhering to all government guidelines," said D'Amaro.
Earlier this month, Disneyland announced new details on its reopening plan, which includes new rules regarding ticket reservations as well as enhanced health and safety measures.
Prior to the COVID-19 pandemic, guests only needed a valid admission ticket to visit the park. Now, guests ages 3 and older visiting either Disneyland or Disney California Adventure will need both a theme park reservation and valid admission ticket for the exact date they'd like to go.
Before making a reservation, guests need to have a theme park ticket; those with existing theme park tickets can start making reservations when the system launches on April 12 at 8 a.m. Anyone without a theme park ticket will have to wait until April 15, when sales resume.
Several offerings will be unavailable as the park reopens, such as FASTPASS, MaxPass, Magic Morning and Extra Magic Hour, which are suspended until further notice. Character meet and greets and large-gathering attractions, like parades, are also temporarily unavailable.
The park will also be operating at a limited capacity to comply with government regulations. Only California residents will be allowed entry and proof of residency will be required.
To further promote social distancing, the park limits group sizes to no bigger than three households, adding new signage and ground markings to help with traffic flow, installing physical barriers at certain locations and training staff to interact with guests safely without contact.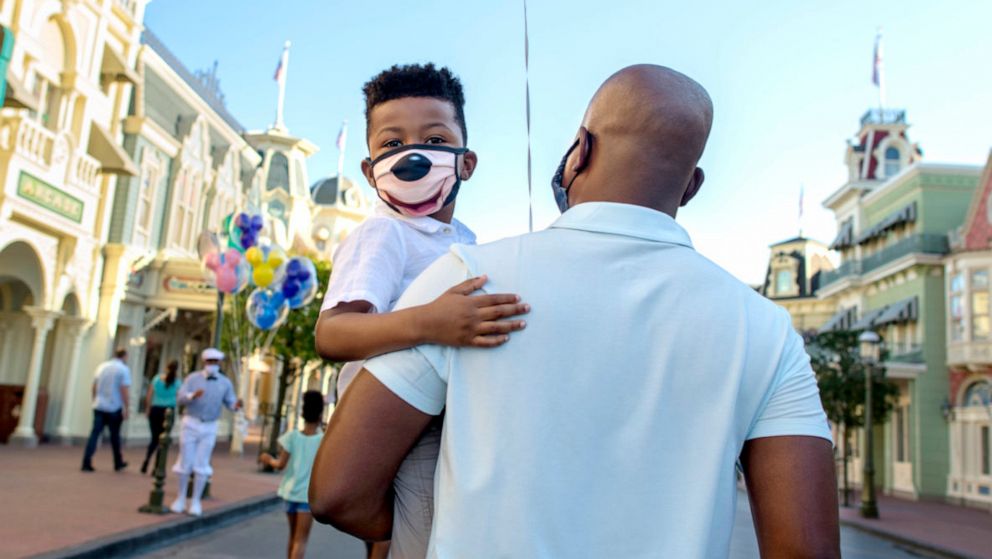 All guests and staff must wear facial coverings and temperature screenings will be required for entry into certain areas.
Maintenance staff will be cleaning highly trafficked areas with extra care and attention, which includes elevators, benches, tables and restrooms. There will also be additional hand sanitizer and hand-washing locations throughout the park.
At the onset of the pandemic, Disney closed the doors to all of its parks on March 14, 2020.
The Downtown Disney District at Disneyland Resort has been open in a limited capacity since July of last year while Disney California Adventure started a limited-ticket experience on March 18.
When vaccinations began rolling out to the public earlier this year, Disneyland's parking lot turned into a mass vaccination site. As the state sees a dramatic improvement, the site is shutting down today just as park-goers arrive.
Disney World in Florida has been open since last July.
For guests who were able to visit the theme park ahead of its official reopening date, many are feeling life return back to a sense of normalcy.
"I feel like being here, it's almost like a light at the end of the tunnel," said Gerard Villegas, a California healthcare worker who was invited for early admission. "Feels like it's -- finally almost coming back to normal. It's nice to, like, see that we can be -- finally be outside and be safe."
For more information on Disneyland's reopening, visit here.
Walt Disney Co. is the parent company of "Good Morning America" and ABC News.