Tea time has taken a dark turn at the Disneyland Hotel.
Just in time for Halloween celebrations around the park, Steakhouse 55 has announced a new villains-themed tea featuring our favorite nasty characters as edible treats.
Starting Sept. 7 and running through Halloween, the limited-time high tea features both savory and sweet delights. The villains tea -- officially dubbed Trick or Tea -- will be available Fridays, Saturdays, and Sundays from 12 p.m. until 3 p.m. only.
On the savory side, standouts are the Lion King's Scar sandwich, made from red pepper hummus, and a mini-sandwich inspired by Beauty and the Beast's Gaston, which has prime rib and cream of horseradish on toasted sourdough.
A Maleficent-themed delight is a pumpernickel slice with a dollop of edamame-avocado smash.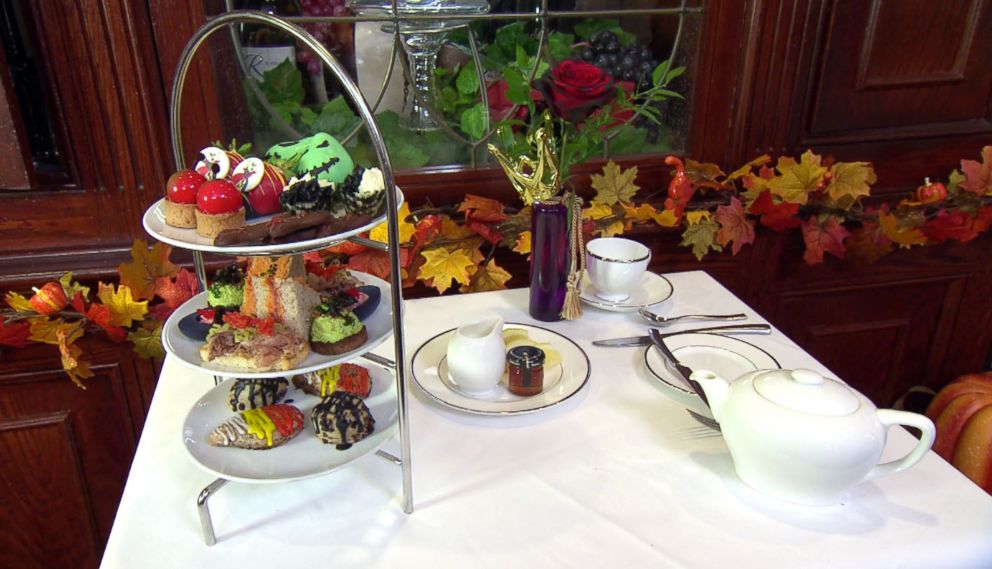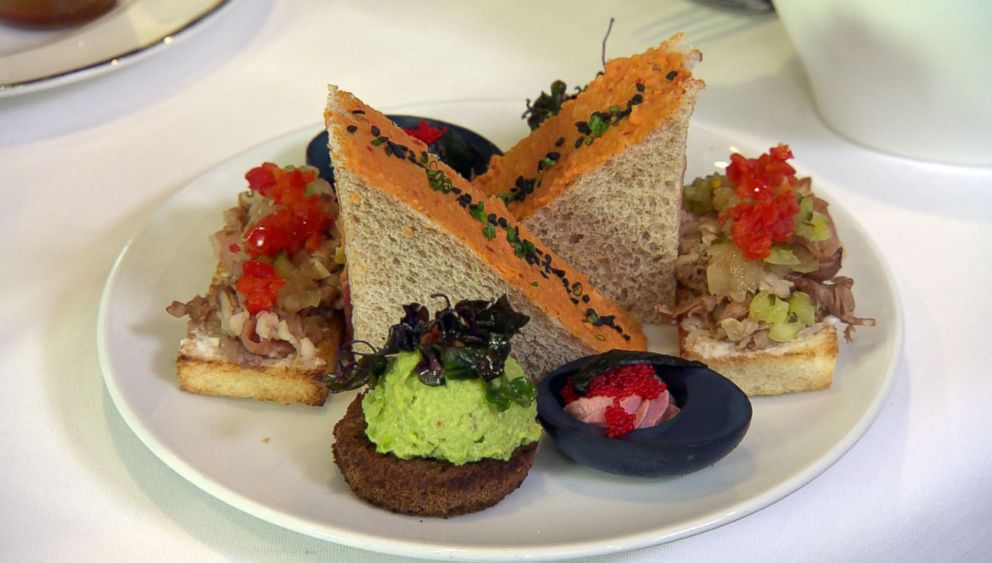 But the most creative savory snack is the one that's likely to give you pause before you eventually pop it into your mouth: A deviled egg turned purple-black, filled with beet puree (mixed with the yolk) and topped with tokibo caviar and seaweed. It's inspiration? Ursula from The Little Mermaid, of course.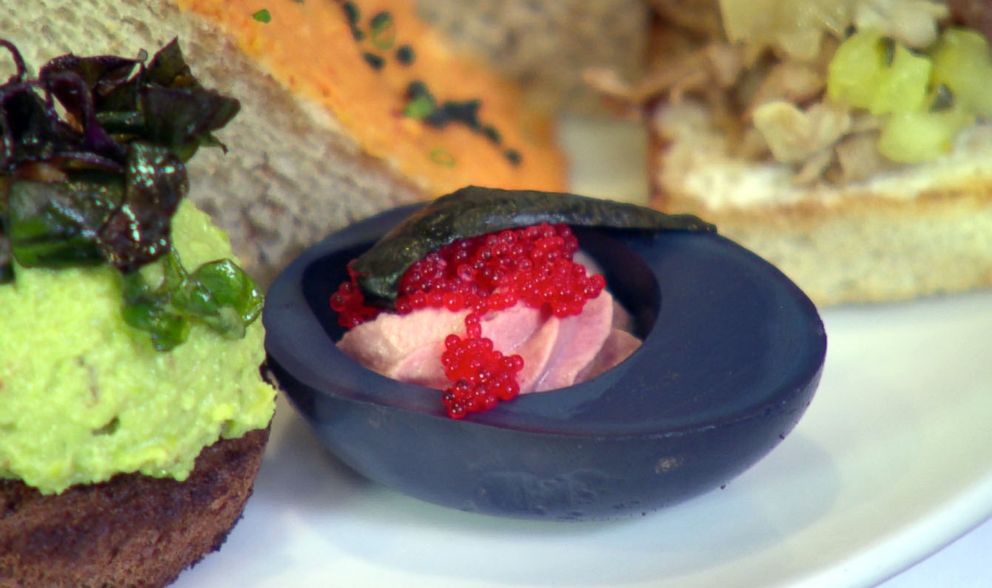 For your sweet tooth, the treats are no less delightful: The Nightmare Before Christmas's Oogie Boogie and Alice in Wonderland's Queen of Hearts chocolate-covered strawberries, a "poison" apple inspired by Snow White that is really just cinnamon Bavarian mousse and salted caramel and Cruella de Vil (101 Dalmatians) cupcakes.