Here's how the most extra cupcake at Walt Disney World is made
Move over mermaid cupcake, there's a new sweet in town to channel our inner Ariel.
The mermaid donut just debuted at Ariel's grotto. The yeast donut with purple icing and sprinkles is topped with white chocolate "treasures" from Ariel's Grotto and the mermaid's tail peeks through the donut hole. It's almost, but not quite, too pretty to eat.
The purple confection is the latest must-have, must-photograph treat at the Magic Kingdom. To set up the perfect photo, pose your donut in front of Prince Eric castle and share with your followers -- before devouring it.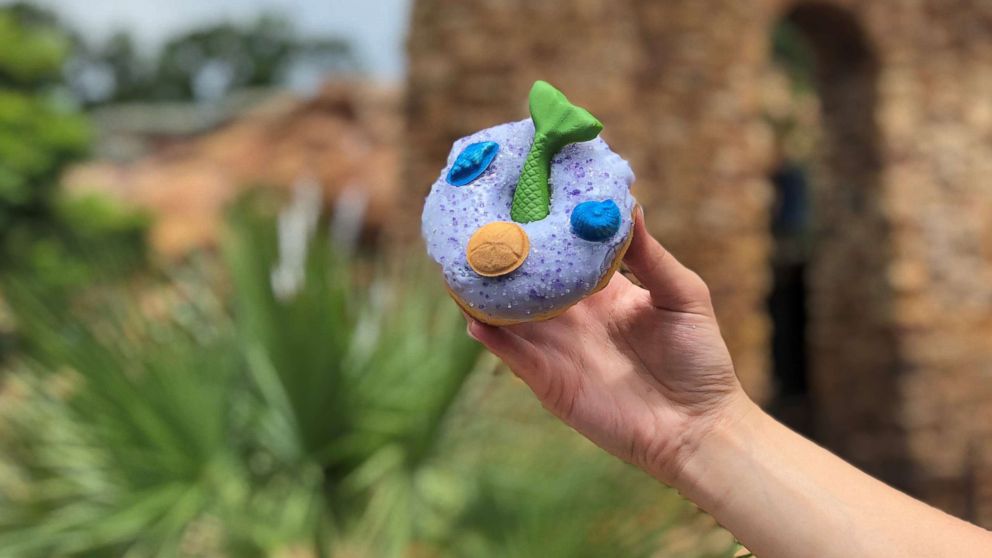 If you are more than a little mermaid obsessed, you could potentially pair this treat with the cupcake that made the big splash this summer: The mermaid cupcake from Main Street Bakery, also at the Magic Kingdom.
Click here for a behind-the-scenes look at how the cupcake is created.
This story was originally published on August 13, 2018.