Tips to save on summer travel
ABC News Photo Illustration
Summer is less than two months away so it's high time to lock in any family vacation plans to avoid breaking the bank.
"Good Morning America" tapped two top travel experts to help your family get ready to hit the road, rail, sky or seas this summer with ease.
Scroll below to see their top suggestions.
Tips for planning a family vacation this summer
"When it comes to travel, especially for families, many heads can definitely add up," travel expert Katy Nastro of Going.com told "Good Morning America." "If you haven't booked your summer travel yet, definitely do not wait any longer."
Grace Bastidas, the editor-in-chief of Parents and mother of two, echoed Nastro's sentiment on the importance of booking in advance, but added "it's not too late," urging those in the planning phases to "book as soon as possible, like now, when you're done reading this story."
She continued, "There's lots of demand and the price goes up the closer you get to your travel."
Establish a summer travel budget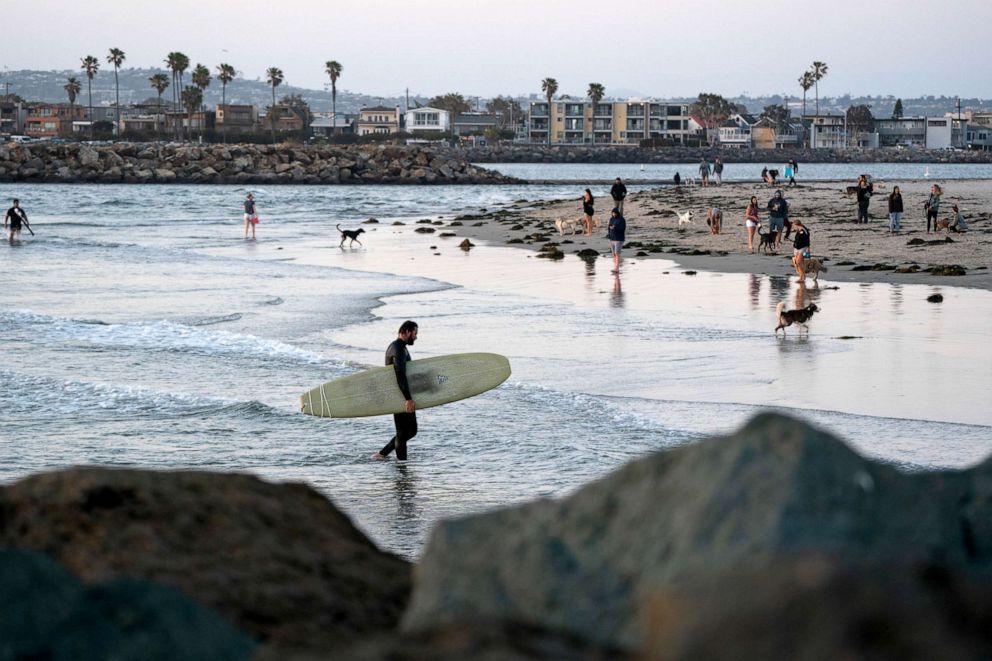 Bastidas' first tip to help keep costs on an even keel is to "have your budget at the ready and be able to operate from there."
First, she said to figure out if "you're paying for a hotel, airline tickets or gas," then ask yourself, "how much ... you plan to spend on a daily basis, accounting for meals, rentals, admission to different activities ... and factor those into your plan so that you're not overspending."
Compare prices for hotels, flights and more
"When it comes to booking airfare and hotels, I think it's really key to compare prices," Bastidas said. "You've got so much on your to-do list as a parent, you just want to check this off the list, but I think it's worthwhile to have a look at a few different sites."
"With hotels specifically," she said, "sometimes you get a better deal if you call them. We're used to booking everything online, but it could be worth that phone call just to find out, 'What's your base rate?' And ask really pointed questions."For flights, Bastidas said "if you know where you're going and this is where your heart is set on going, then definitely track those flights to see what the prices look like."
She suggested using Google Flights or Hopper and other apps that allow you "to set up alerts to see when a price drops."
Summer vacation special offers, discounts and perks
Bastidas suggested checking for special offers, be it through credit card perks or memberships like AAA. "Look to see what's available, maybe a discount on a hotel, rental car or flights," she said.
Nastro added, "Typically in the summer you don't see a lot of those promotions going on, so ask for that AAA or AARP rate because even if it saves you 20%, that's better than nothing."
Transportation options for summer travel: Road trip, railroad or flying
"Flights are definitely booking up and they're getting more expensive, so maybe you think about where can you drive to if you have a car," Bastidas said. "Many times that can be a little more affordable than plane tickets for, like, a family of four -- and there's always something new to explore wherever you are. You can make it as much into an adventure as possible for little kids -- at a beach or parks or new towns -- and that way you avoid the hassle of flying."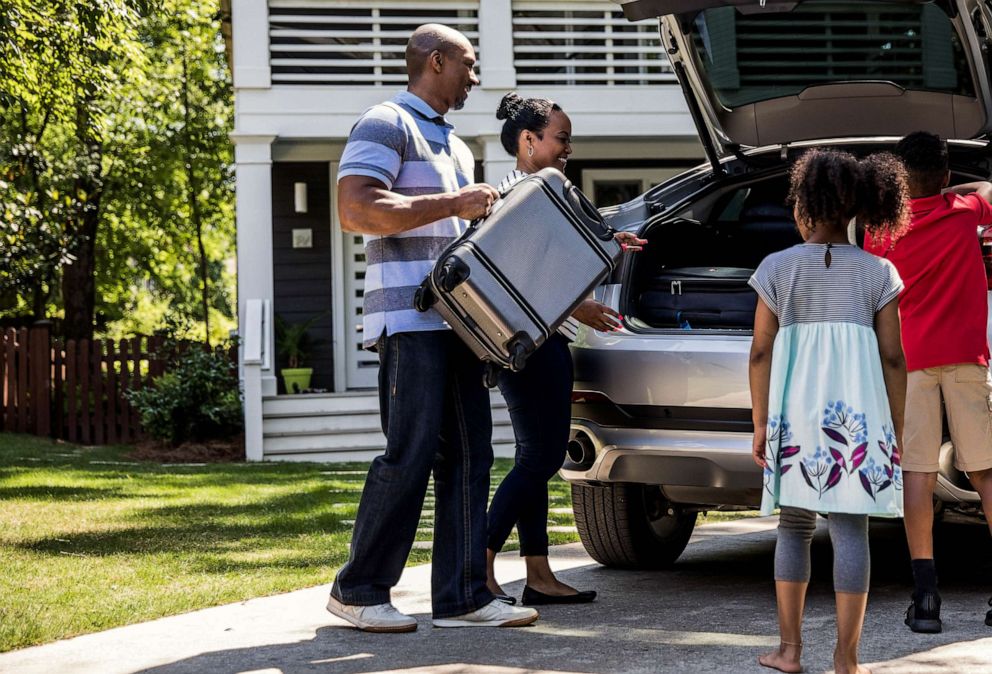 Nastro added, "Gas prices are definitely down from where they were last summer, so the cost savings is definitely going to be there if you're looking year over year. [Plus], it's better for the environment if you can avoid air travel."
If you are set on soaring to your summer getaway, Nastro said that people "circle 21 days out from that date you're looking to fly" to ensure the lowest price.
"If you haven't booked your ticket yet -- maybe you've got your eye on a specific location or a specific time period because you're bound by work or school schedules -- make sure that you're booking by about 3 weeks out," she said. "The 21 day advance purchase requirement basically states that after day 21, that lowest fare advertised disappears and a new lowest fare takes its place -- that typically low fare actually then increases."
For families flying together, Bastidas encouraged booking with an airline that doesn't charge fees to be seated together on the plane.
"You have to pay extra with a lot of carriers, but some have adjusted their service policies to let families sit together without incurring extra costs," she said pointing to Alaska, American and Frontier. Click here for more information from the U.S. Department of Transportation for information on airlines and fee-free family seating.
When it comes to rail travel, Nastro said, "Certain tickets can definitely be less expensive obviously than taking a flight."
Amtrak, for example, has offers for certain times of day, depending on the destination. Plus, if you book a cheaper flight to a nearby city that has a train station nearby, that can open up travel plans to more experiences for less.
Booking the right type of accomodation: Resort, hotel, all-inclusive or home rental
"I'm a big fan of all-inclusives. I never thought I'd be saying this out loud, but I think they really are good bang for your buck," Bastidas said with a laugh. "Many times they take care of your hotel, your activities, your food ... you pay whatever you're going to pay and then you don't have to think about the rest ... you can actually hopefully relax and have a good time."
Compare that to a home rental, she said, which, "especially when you have kids in tow, it becomes more work."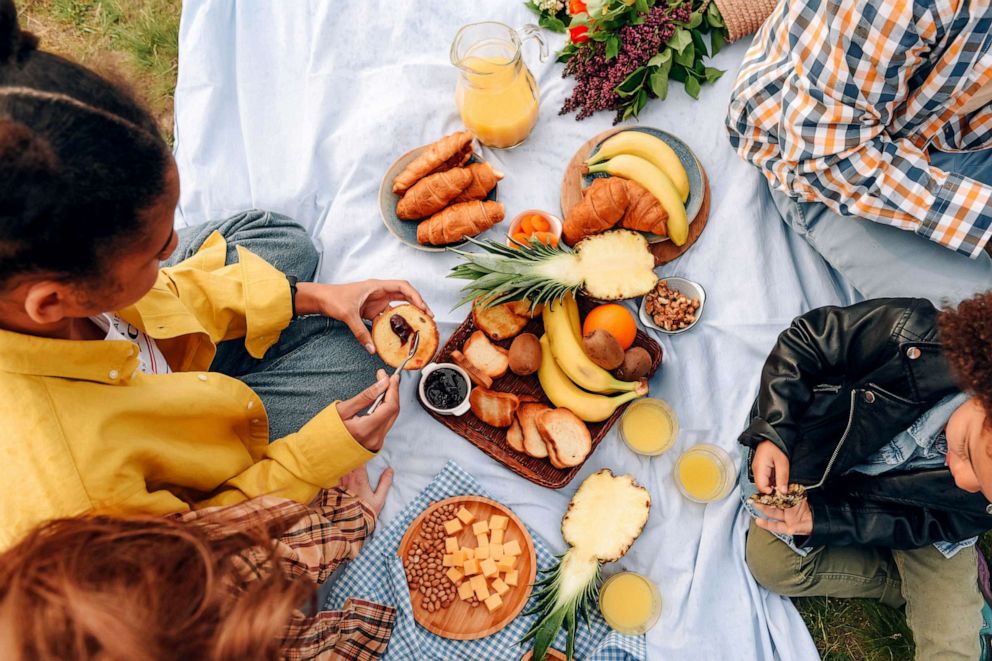 "I think more and more parents are looking for vacation spots and these all-inclusives kind of cater to both grown-ups and children," she said, citing a trip she took with her own family to the Dominican Republic at Club Med. "Parents are looking for entertainment for their kids and to keep their kids occupied, but they also want to have a good time ... there's more and more all inclusives now that have quality food, or maybe a wine tasting or a luxe spa experience that will make it worth it for the adults as well."
As for rental properties like VRBO or Airbnb, Bastidas conceded that having "a big space" where families won't feel as constrained with children can be a nice option, but reminded, "It's a little bit like taking your show on the road ... all the chores and all the things that I do at home I'm going to be doing in this Airbnb."
Nastro weighed some more of the typical pros and cons between hotel options and home rentals.
With a large family or group, she said that "from a cost per person perspective, an Airbnb or home rental can actually help you save," due to the fact that "you're dividing by multiple people as well as you're able to cook meals at home," avoiding some pricier upcharges at a resort.
By having a physical home base in one preferred area, Nastro said, logistically, a rental can put families in play to easily "get out for other activities." In many cases, rental properties may also come with amenities like a pool, bikes, beach games and more.
She noted that on the flip side, for a single family, hotel booking options like "conjoining rooms or sharing one room" can potentially "be more cost effective than renting a whole apartment or home" when you consider cleaning fees, city tax, per person minimums and other stipulations.
Flight savings tips for summer vacation plans
If air travel is your planned mode of transportation to a summer destination, Bastidas said to book economy to use your budget more wisely and "try to get bulkhead seats so you have more space."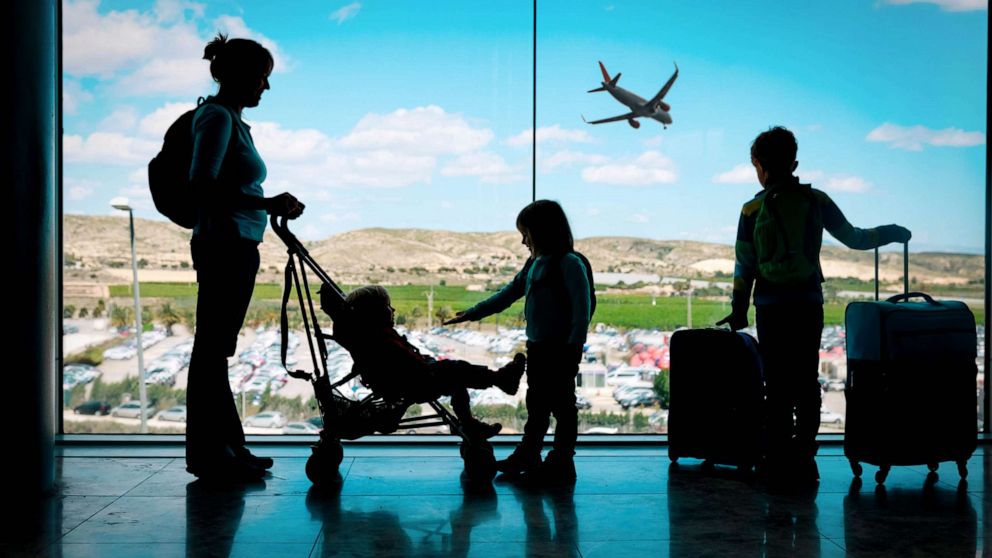 "Definitely do a carry on if you can -- and make sure it's the right size," she said. "It's about trying to avoid any extra charges that come with travel, because you want to use your budget where it's really merited."
Prioritize ways to keep kids engaged in travel and the whole family happy
"You really want to think about where you're staying and [ask], 'Are you going to be comfortable?'" Bastidas said. "With kids, depending on the age, it's important that they have somewhere to rest during the day and at night. Pick somewhere that everybody's going to be comfortable and can get a good night's sleep, because that's really the way you're going to enjoy your travel -- [when] everybody's well-rested and ready to do it again the next day."
She also emphasized that "the way kids get excited about travel is by [parents] giving them a voice as well."
"Go through your itinerary and make sure everybody has something that they want to do ... especially if this is your first big trip, you want the kids to get excited and you want to raise these little global citizens who are always ready to get on board with with any travel plans," she said.
She added, "Prioritize your budget in a way so that they're excited to keep the family adventures going."