This cruise's family suite includes a multi-story indoor slide, a three-dimensional vertical maze, and it typically costs up to as much as $80,000.
The Ultimate Family Suite on Royal Caribbean International's Symphony of the Seas cruise is the perfect family adventure with enough room to enjoy some tranquility at sea, and experience some awesome thrills within your own suite.
"Spy Kids" star, Alexa PenaVega, and Big Time Rush singer, Carlos PenaVega, have been hailed the "Godfamily" of the Symphony of the Seas cruise with their son, Ocean. They shared that there are so many activities in the Ultimate Family Suite, that you could "have the vacation right here in this room, and you would be very happy."
"As parents, at first, it might be a little overwhelming, because there's a lot of stuff happening in the room, and kids have so much to do," Carlos PenaVega told "GMA." "This room is the ultimate babysitter."
"It makes you almost not want to leave your room, because you have everything right here," Alexa PenaVaga said. "Between the huge TVs, the slide, the fun bunk-beds, and all the games."
It is a two-level, 1,346-square-foot suite filled with both beautiful and jaw-dropping activities. The suite accommodates up to eight guests, and requires a two-guest minimum to be booked. The price of the Ultimate Family Suite typically falls between $45,000 and $80,000 for a weeklong sail, depending on demand and seasonality.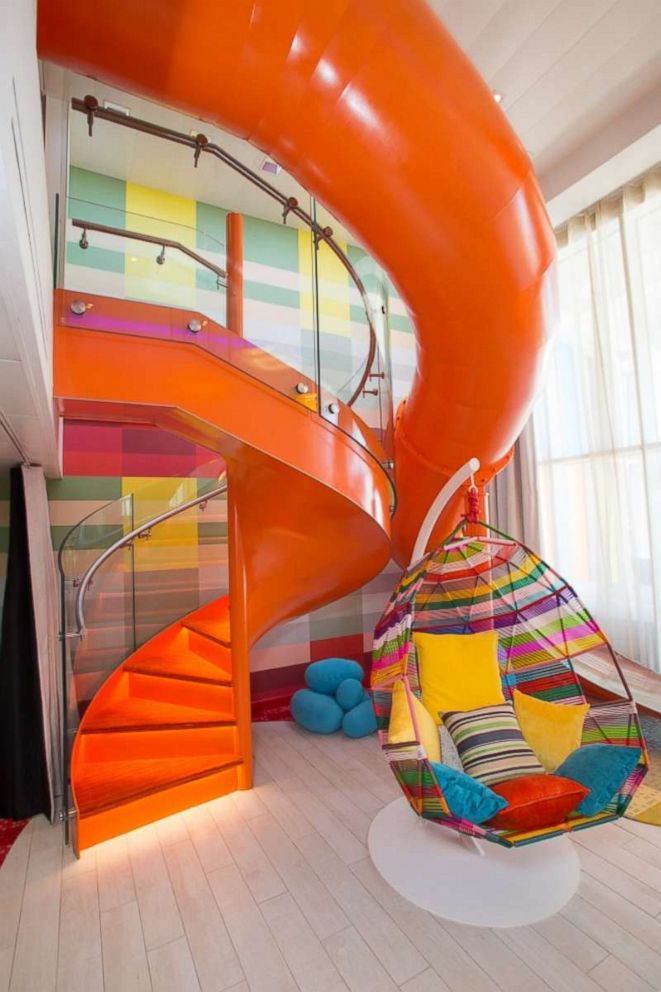 Who needs the stairs, when kids can use a slide to go from their bedroom to the living room?
The private cinema comes with an 85-inch 4K Ultra HD TV screen, an endless supply of movies and streaming services, and 27 games that the whole family will love.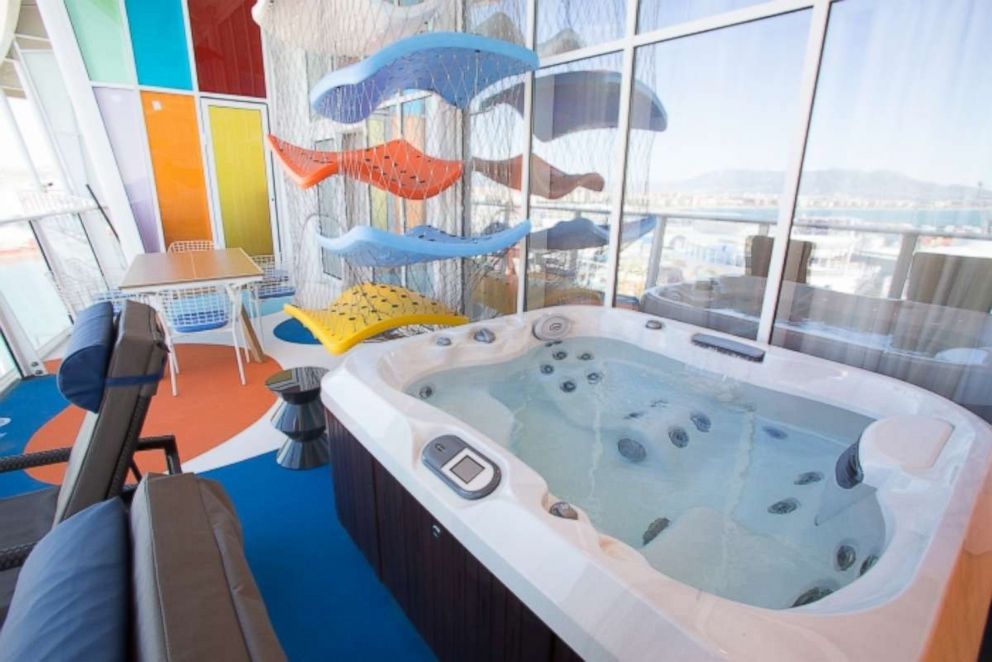 The suite's balcony includes a full-sized whirlpool for a beautiful view of the ocean, and an interactive vertical maze, the Lucky Climber, that is perfect for your little adventurer.