From a 10-story slide to a high-energy boardwalk on the deck, Symphony of the Seas is changing the family vacation game.
The newest ship in Royal Caribbean's fleet includes activities that dare its guests to take on their boldest adventures yet, from glow-in-the-dark laser tag to a zip line spanning more than 80 feet.
"Actually doing these activities is really fun, but also watching it!" Mark Tamis Senior Vice President of Hotel Operations for Royal Caribbean International told "Good Morning America."
"Grandma and grandpa can be watching their kids or their grand kids actually climbing the rock wall, doing the zip line that goes right over ... There's so much to do and so much to watch people doing, it's really an incredible vacation!"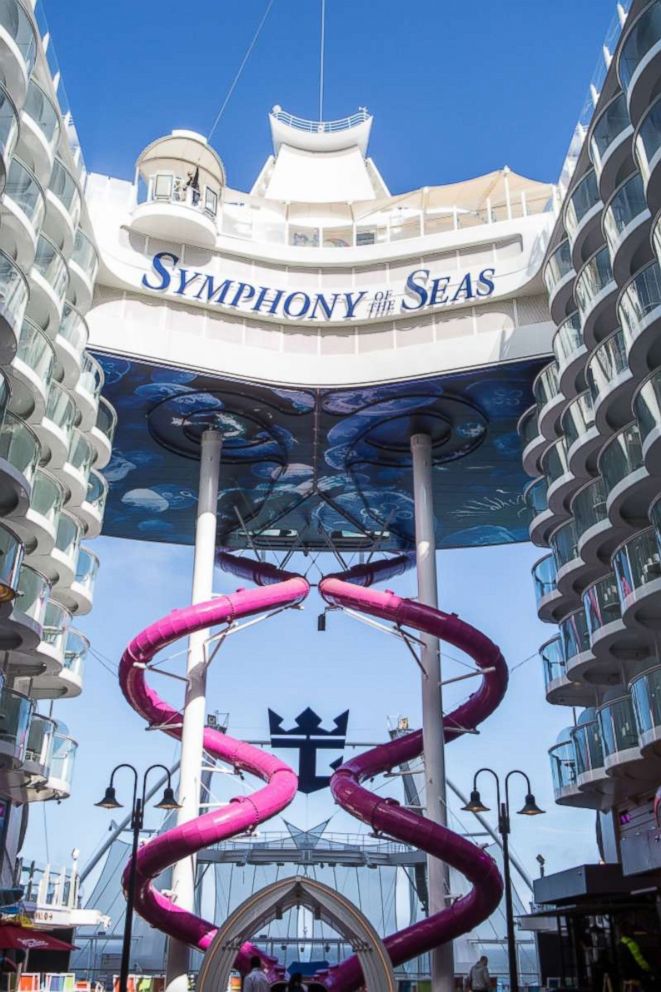 Guests of all ages will also enjoy the on board entertainment -- from the stunning acrobatic performances in the AquaTheater to the live production of the Broadway hit, "Hairspray."
"Royal Caribbean is very much a family brand," Michael Bayley, CEO and President of Royal Caribbean International told "GMA." "Whether you're a baby, a 2-year-old, a 5-year-old, into your 90s, or 100, we have experiences and activities that really work for you."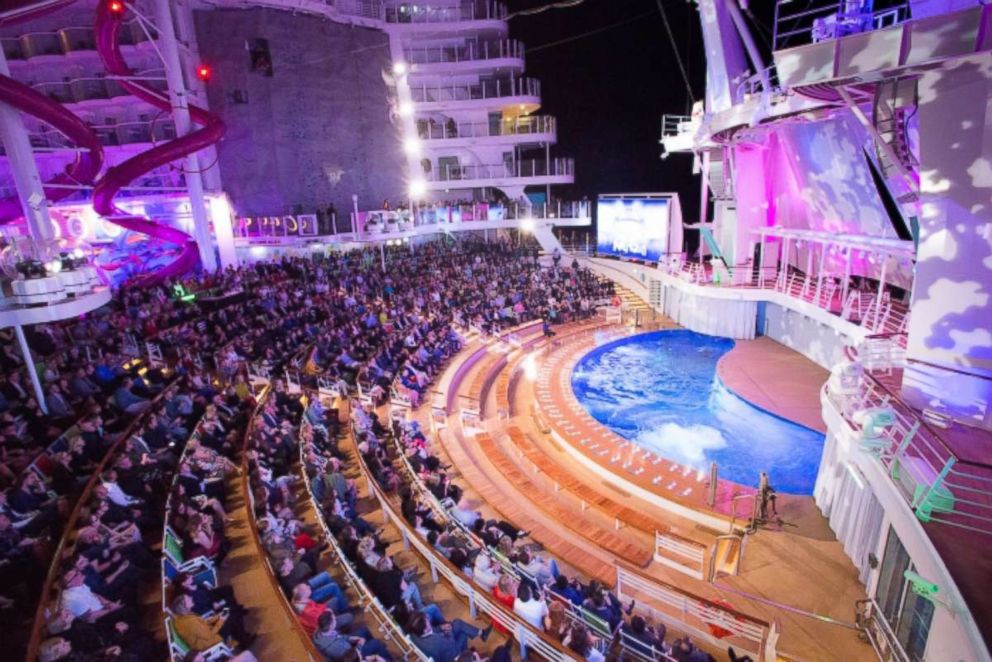 If you're in the mood for something more relaxing, the cruise has its very own "Central Park" -- a green sanctuary with more than 20,000 plants. This is just one of the options that Symphony of the Seas has on board.
Symphony of the Seas is an evolution of the other ships in its class: Oasis of the Seas, Allure of the Seas, and Harmony of the Seas. Each ship in the fleet is an evolution of the next, and Symphony of the Seas features a bit of everything from its sister cruises.
The biggest difference of all is the size of Symphony of the Seas.
The ship measures 238 feet tall, 1,188 feet in length, with over 2,700 state rooms, which is more than the next largest in the fleet: Harmony of the Seas. Symphony of the Seas can hold 5,518 guests and 2,200 crew.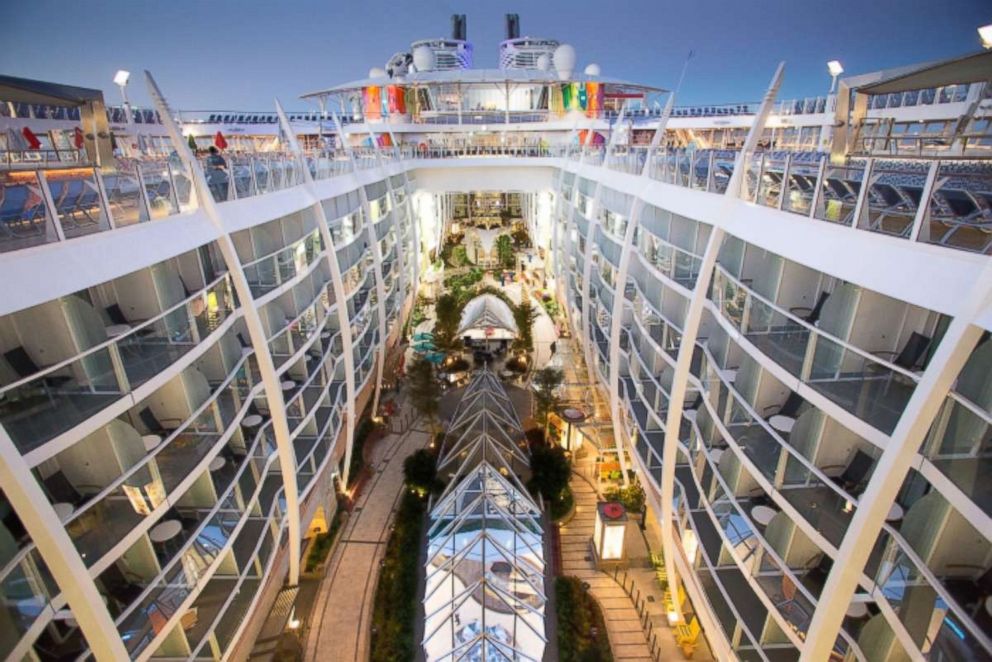 Royal Caribbean International's latest ship is serving up some unique dining options, as well.
The Wonderland restaurant experience might you make go mad -- but only in the best of ways.
Guests are served surprise, innovative dishes based on five elements: sea, earth, wind, fire, and ice. To top it all off, the Symphony of the Seas is Royal Caribbean International's first fleet to feature a Mad Hatter on staff in their Wonderland restaurant.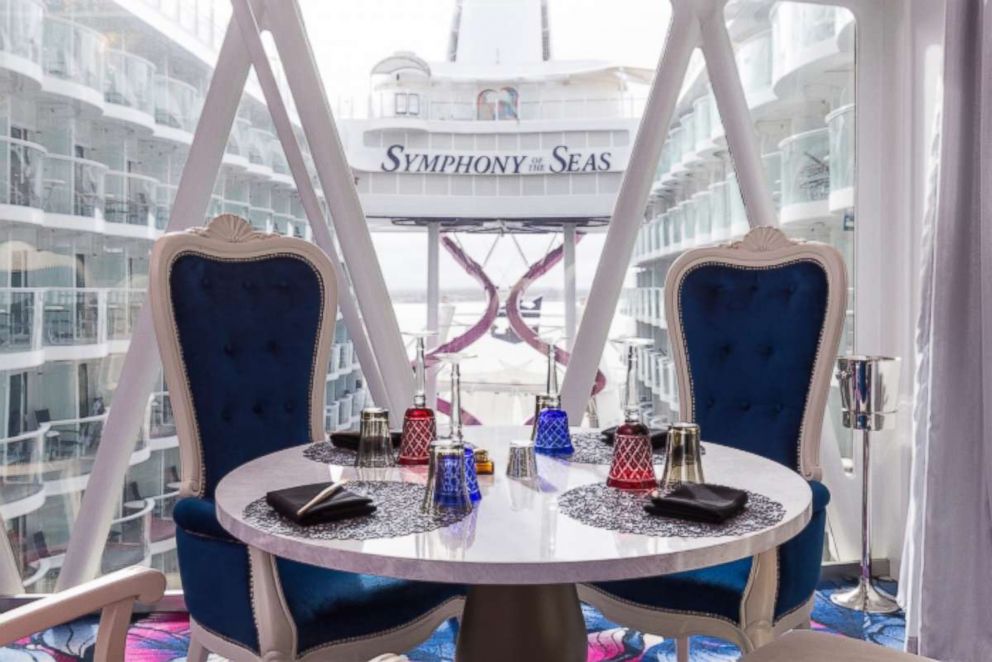 Some of the new restaurants include a taste of the seas with Hooked Seafood, and Mexican "street fare" dishes at El Loco Fresh.
Symphony of the Seas will sail for seven-night trips from Miami, starting on Nov. 17, and it will add trips to Royal Caribbean's private island in the Bahamas, Perfect Day at CoCoCay, Bahamas opening in May 2019.