12-year-old girl wins $20,000 for inventing device to help prevent hot car deaths
When Lydia Denton learned about kids dying of hot car deaths because they are accidentally left behind, she decided to find a solution.
Two years later, the 12-year-old from North Carolina won a $20,000 prize for her invention, a car seat device that measures the temperature of a car and alerts parents and emergency officials when the temperature inside the car reaches 102 degrees.
"I got really emotional about it because it's something that's happening in the real world that I knew could be fixed," Lydia, who will enter seventh grade in the fall, told "Good Morning America." "And no one has come up with a cheap way to fix it that people can afford."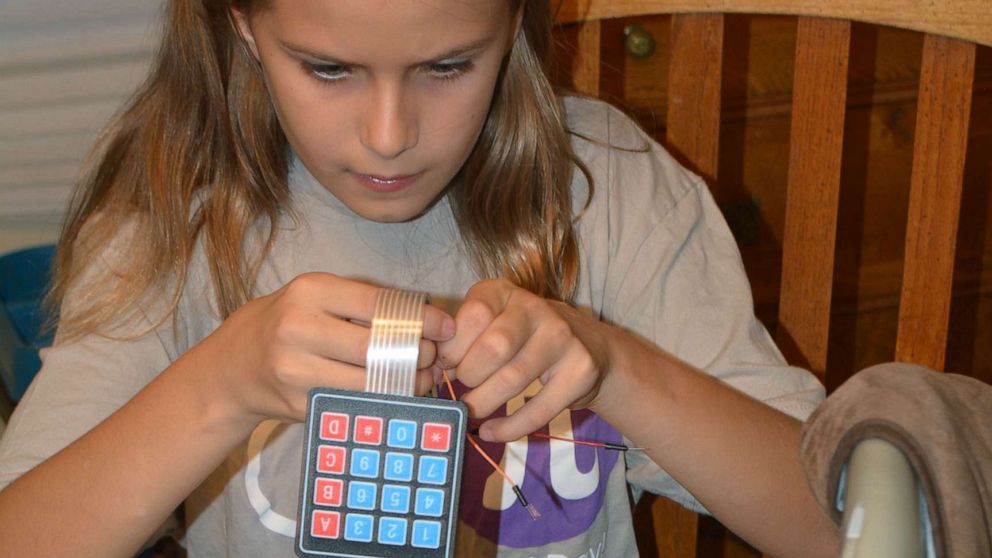 Last year, more than 30 children in the U.S. died because someone forgot them in a car seat in a car, according to data shared by the National Highway Safety Traffic Administration (NHSTA).
Lydia's invention, the Beat The Heat Car Seat, is designed with a pressure pad that registers when something five pounds or greater is placed in the car seat and begins to check the temperature. It is portable, so it can be transferred to other car seats and would cost around $50, according to Lydia.
Her invention won her the grand prize in this year's CITGO Fueling Education Student Challenge, a competition that "invites elementary and middle school students to apply STEM skills to develop a solution for a better, more sustainable world," according to a spokeswoman.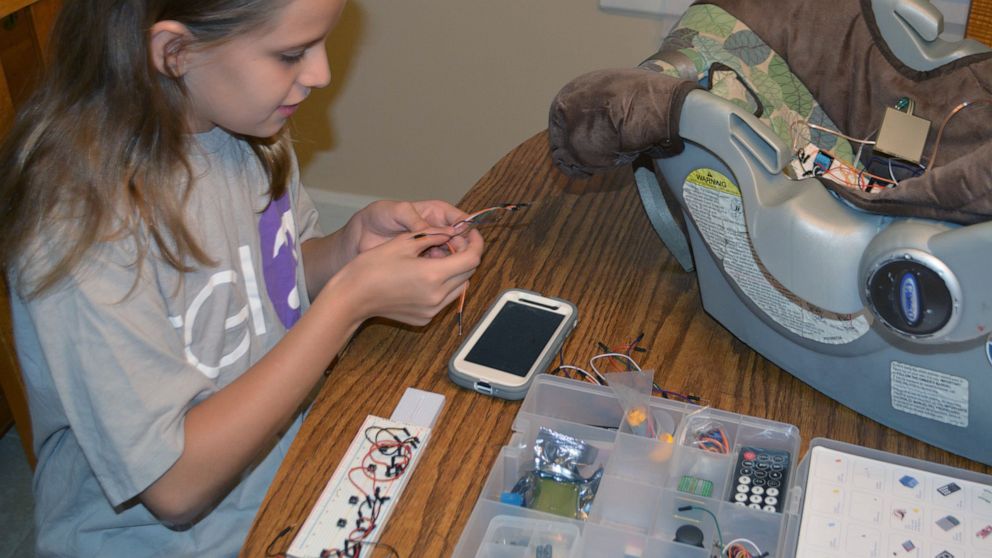 Lydia is using part of her $20,000 in prize money to continue to develop the Beat The Heat Car Seat with the hopes of getting it to market.
"That's why I tried to enter it in as many contests as I could and really get it out there so it can be something that will save lives and be something that most people can afford and be able to get," she said.
Lydia also shared some of her prize money with her 14-year-old brother and 10-year-old sister, who also helped her fine-tune the car seat device.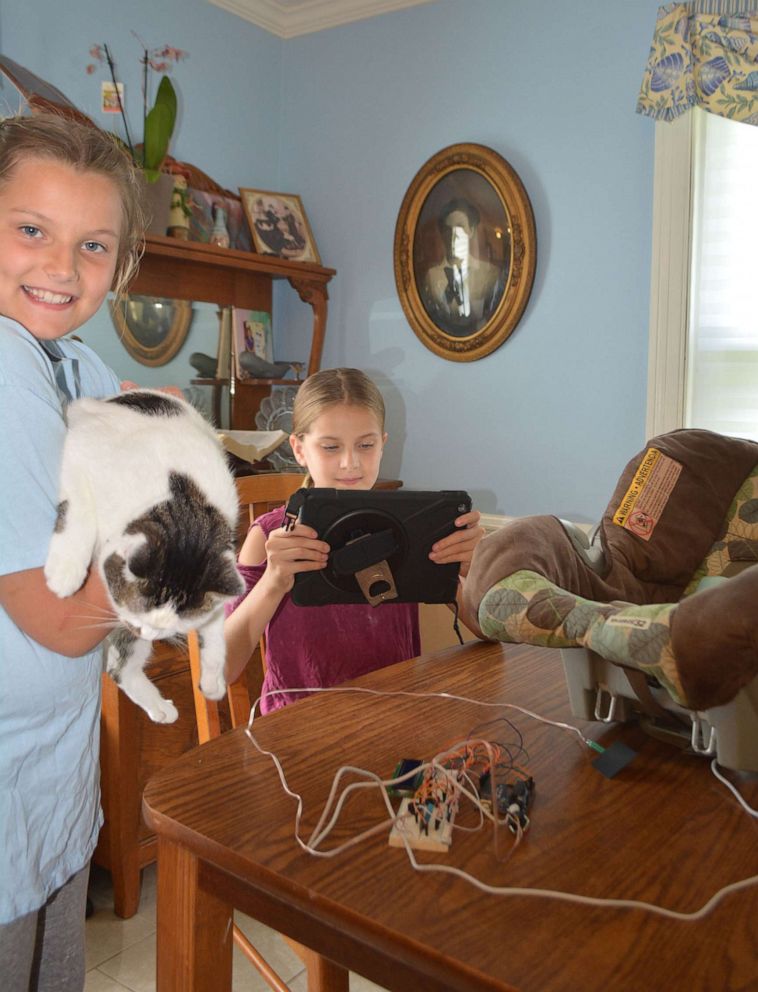 "Once I made the prototype, I called in my brother, who is really great at coding, and my sister, who's a good peacemaker," she said. "When we would get frustrated, she would help bring us snacks and she helped us design it to make it better."
Lydia's mom, Covey Denton, a science teacher, said it was inspiring to watch her three kids work together to come up with a solution to a problem that has been around for years.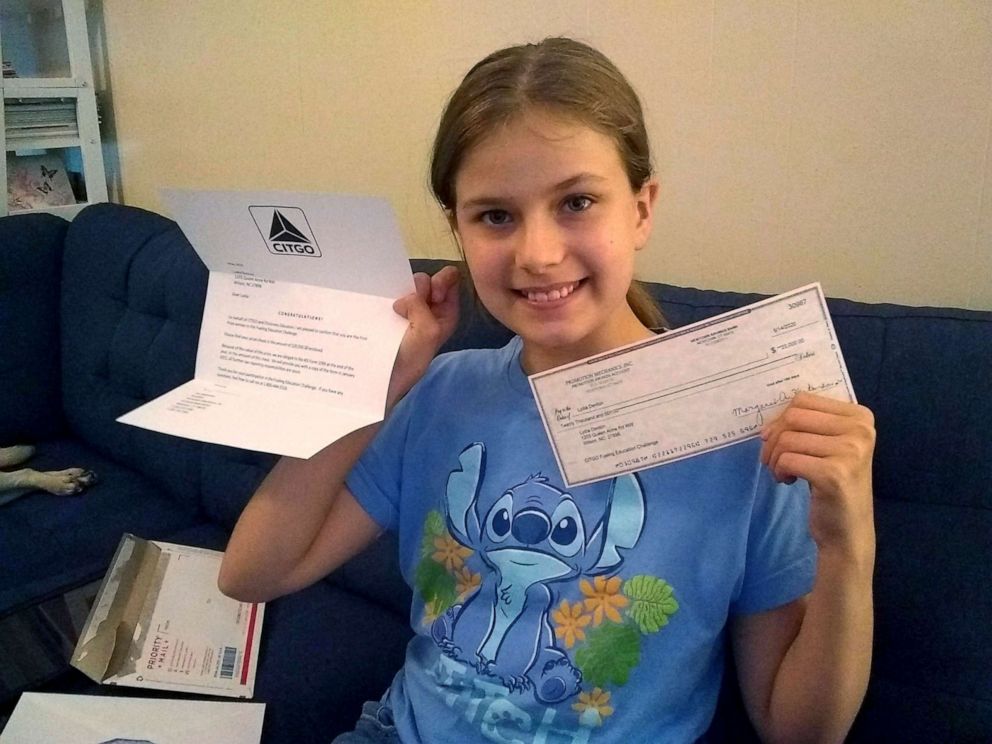 "Kids don't know what impossible is. They dream so big," she said. "[Lydia] has proven that to me time and time again and told me, 'It's not impossible, Mom, you just think it's going to be. I can do this.'"
For more information about hot car deaths and how to prevent them, click here.