Abbott is being investigated by the Securities and Exchange Commission, as well as the Federal Trade Commission, in relation to their infant formula business, the company disclosed in a new SEC filing.
Abbott said in a filing Friday that they received a subpoena from the SEC's Enforcement Division in December 2022 requesting "information about its powder infant-formula business and related public disclosures."
In January, Abbott "received a civil investigative demand" from the FTC seeking information in connection with the agency's investigation of companies that bid for infant formula contracts with the federal Special Supplemental Nutrition Program for Women, Infants, and Children (WIC) program through USDA.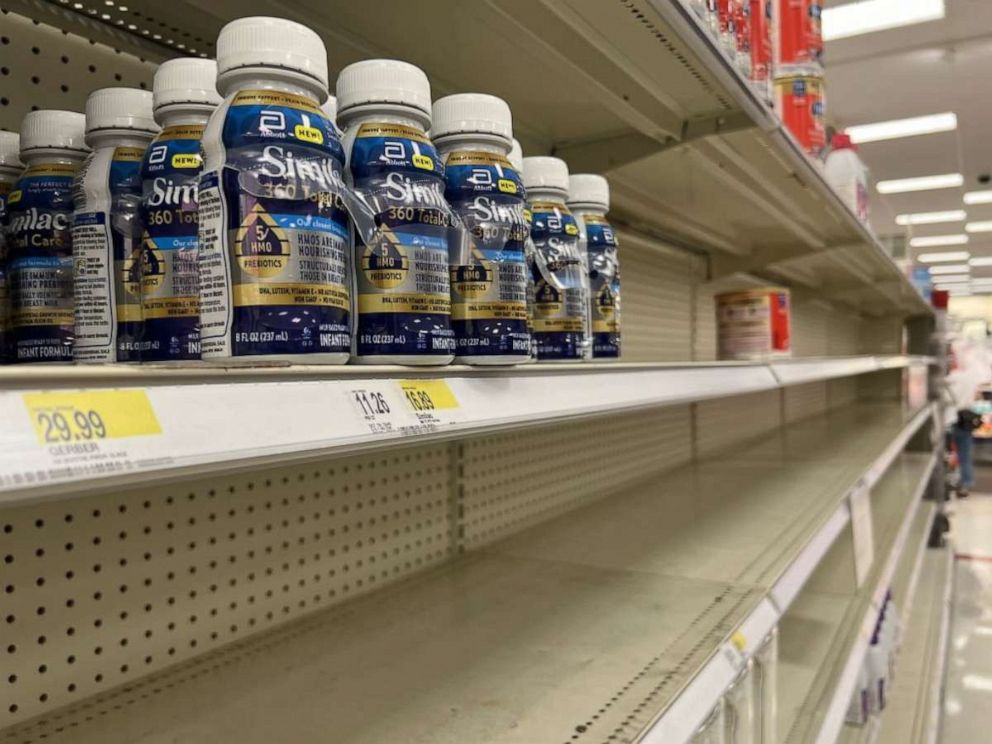 Abbott's disclosure of these inquiries come after the Justice Department had already launched a criminal investigation into Abbott's infant formula manufacturing conduct, a source familiar with the matter told ABC News, after contamination concerns triggered a massive recall and shutdown at their Sturgis, Michigan, plant last year.
An Abbott spokesperson told ABC News they are "cooperating with the government investigations."
An FTC spokesperson declined to comment to ABC News on Saturday.
ABC News has also reached out to the SEC for comment and have not yet heard back.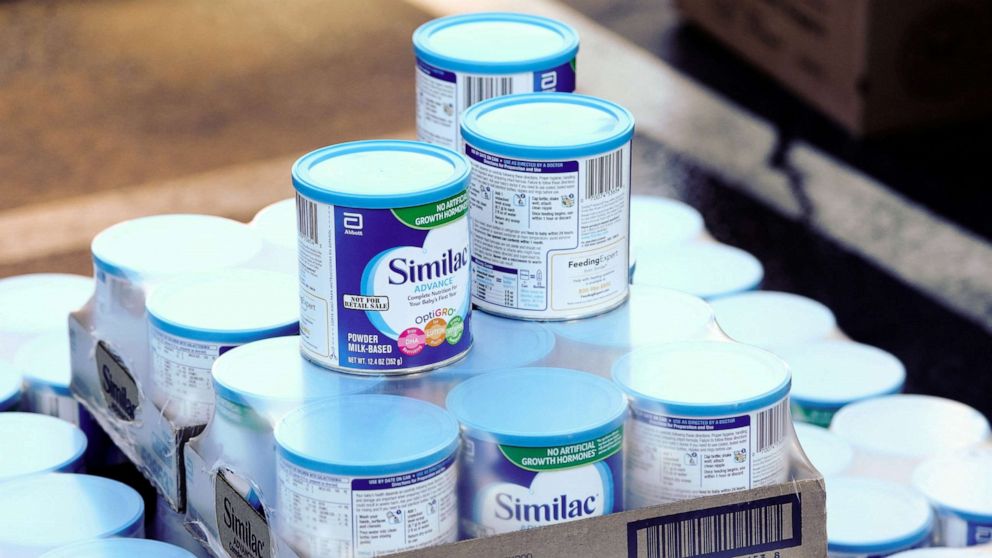 The discovery of Cronobacter sakazakii bacteria inside Abbott's Sturgis plant prompted a massive voluntary formula recall last February, after four babies who had consumed Abbott's formula contracted a Cronobacter infection. Two of the infants subsequently died, although Abbott maintains there has not been conclusive evidence that its formula caused the infant illnesses, since none of the Cronobacter strains found at their plant matched the two samples genetically sequenced from the sickened infants.
Ultimately, it was the combined findings of Cronobacter inside Abbott's plant -- along with operational deficiencies identified by federal investigators and consumer complaints -- which led to the plant's closure.
After inspecting Abbott's Sturgis facility last year, FDA chief Dr. Robert Califf described the "shocking" and "egregiously unsanitary conditions" investigators had found.
"Standing water; cracks in the key equipment that present the potential for bacterial contamination to persist, particularly in the presence of moisture; leaks on the roof; a previous citation for inadequate hand washing," Califf testified before Congress in May. "Many signs of a disappointing lack of attention to the culture of safety, in this product that is so essential to the lives of our most precious people."
Abbott's recall ricocheted across American groceries and families' pantries, exacerbating an already mounting supply issue, and forcing families to scramble for what their babies needed for months.
During the height of the severe shortage last May, the FTC had already launched an inquiry into the formula crisis, probing potential unfair and illicit enterprises which may be exploiting parents' desperation amid the crisis.
The news of these latest inquiries into Abbott also follows the recent health expert analysis which called out major formula companies, Abbott included, for "exploitative" marketing and aggressive lobbying practices.