If you want to curb your kids' screen time or your own, you have an unlikely ally in the battle against phone addiction.
Apple's latest software update, iOS 12, will come with new tools to help users control the amount of time they spend on their iPhones and iPads.
Here are the basics:
More 'Do Not Disturb' features
The iPhone's Do Not Disturb feature will be enhanced, including new options that will automatically end Do Not Disturb based on a specified time or location.
A new Do Not Disturb during Bedtime mode will dim the phone's display and hide all notifications on the lock screen until you prompt it in the morning.
Activity reports
A Screen Time feature will create daily and weekly Activity Reports that show how much time a user spends in each app, across categories of apps, how many notifications they receive and how many times they check their iPhone or iPad.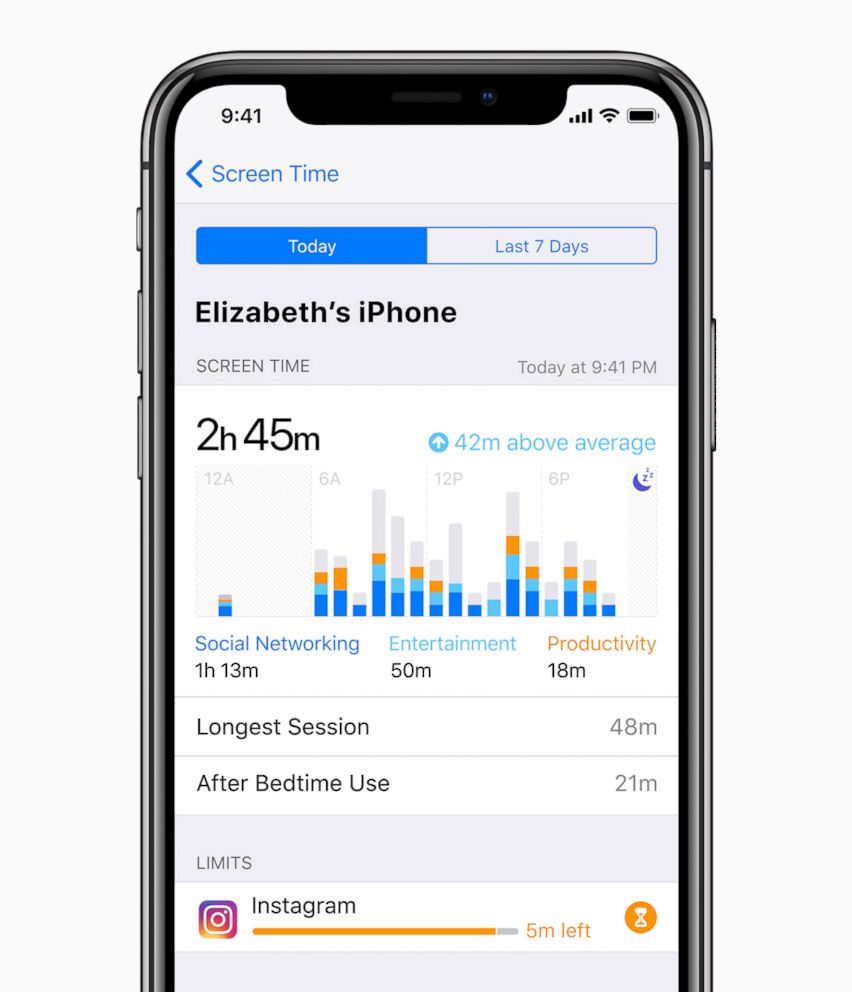 App Limits will allow users to set a limit for how much time they want to spend in an app and receive notifications when that time is about to expire, another helpful feature for parents.
Downtime is another tool for parents that will allow them to partially disable their child's device for a period of time, like bedtime or school.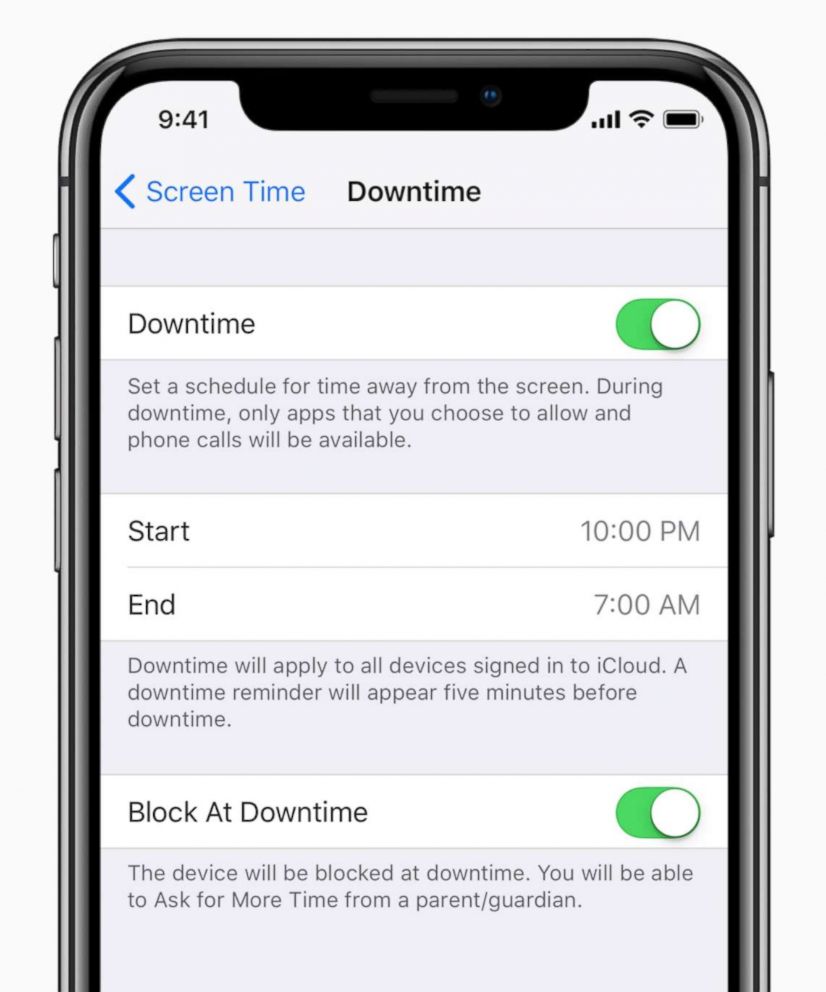 When Downtime is turned on, notifications from apps will not appear and a badge will appear on apps that are not allowed to be used. Parents will also be able to choose the apps they want to make available to their kids all the time.
The Screen Time features work with Family Sharing and are account-based, so parents can configure the settings remotely for their child's devices.
Notifications
You will be able to manage app notifications more easily and with more options.
You can choose Grouped Notifications to be able to manage and view multiple notifications at one time, and choose to send notifications directly to Notification Center so you don't get a ping every time.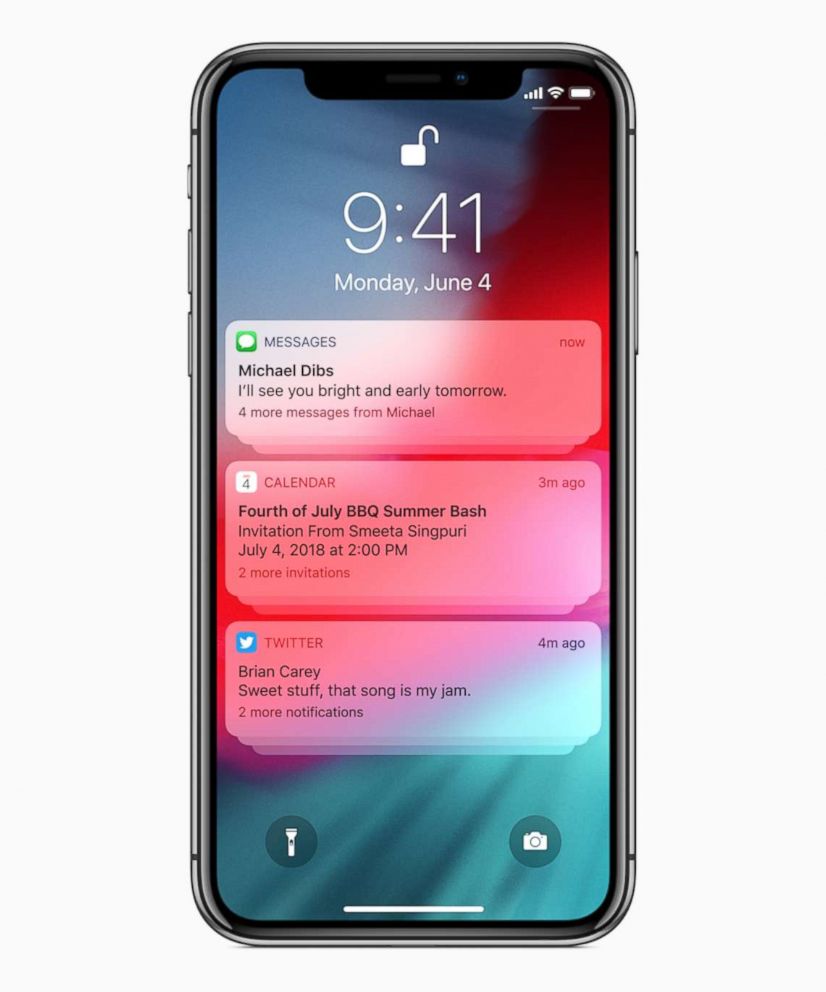 Siri will also be empowered to "intelligently make suggestions for notifications settings," according to Apple.
What prompted the new features?
Details of the iOS 12 software update -- available later this month in public beta form -- were announced Monday at Apple's annual Worldwide Developers Conference, or WWDC18, at the McEnery Convention Center in San Jose, California.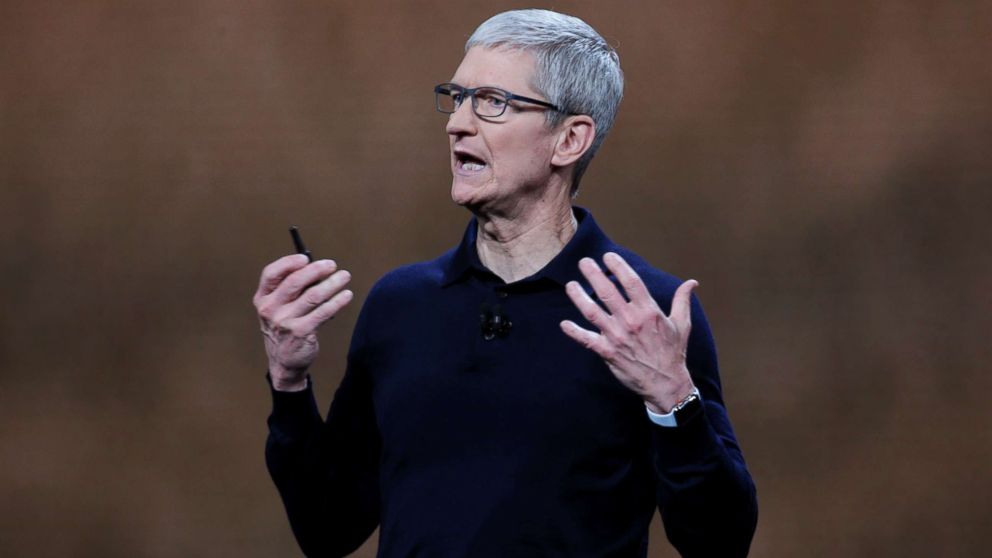 "[It] is interesting because Apple is trying to sell you the screen and trying to minimize it," said Rebecca Jarvis, ABC News' chief business, technology and economic correspondent. "Ultimately, Apple might be able to sell more phones by telling people, 'Our phones come with these structures that allow you to not spend so much time on your phone.'"
A survey released in May by Pew Research Center found that 95 percent of teens in the United States have access to a smartphone, and 45 percent say they are online "almost constantly."
Two Apple shareholders sent an open letter in June asking the company to take on phone addiction among children.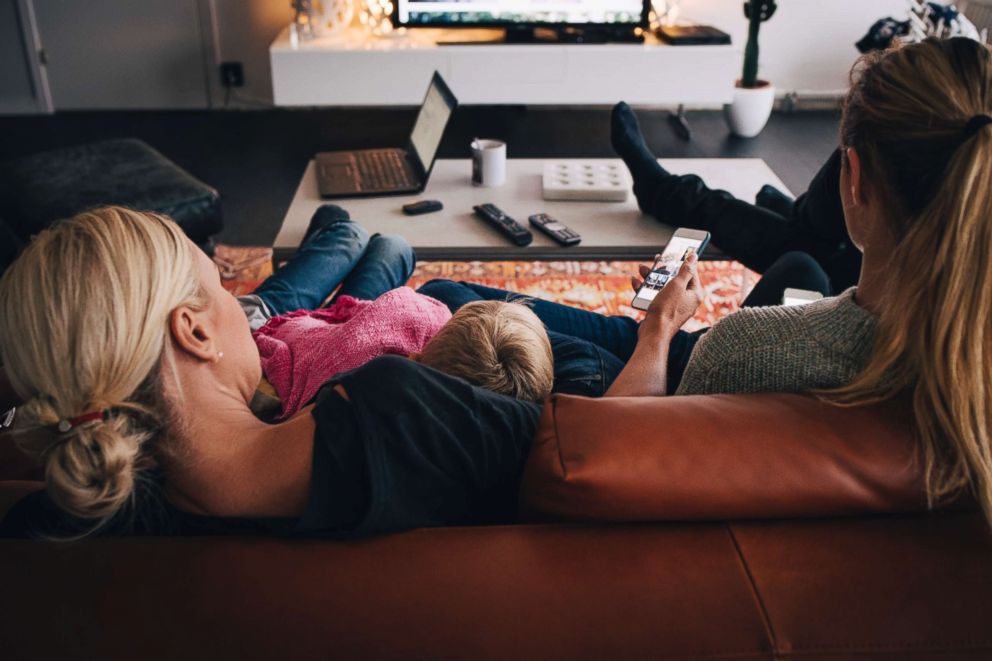 Earlier this year Apple added a new "Families" section to its website that has information for parents on the tools available to monitor their kids' device usage.
Interested in more ways to curb your phone addiction? A new mom and medical journalist shares her 10 tips HERE to become friends again with your phone.
ABC News' Taylor Dunn contributed to this report.