A couple of years ago, Dr. Nekaiya "Kay" Jacobs, a pediatric intensive care physician at Advocate Children's Hospital in Illinois, was seeing patients when she was struck by something she noticed about some of the kids.
"Our patients who have coily or kinky or wavy hair textures, or our patients with more protective styles like braids, really didn't have the tools that they needed to be able to care for their hair texture," Jacobs recalled to "Good Morning America."
The lack of suitable hair care hit home for her and she decided to do something about it.
"Initially, I started just bringing in a couple of things from home, to say, 'Hey, I had this at home, I know you needed it. Here you are. You can have this,'" the doctor recounted.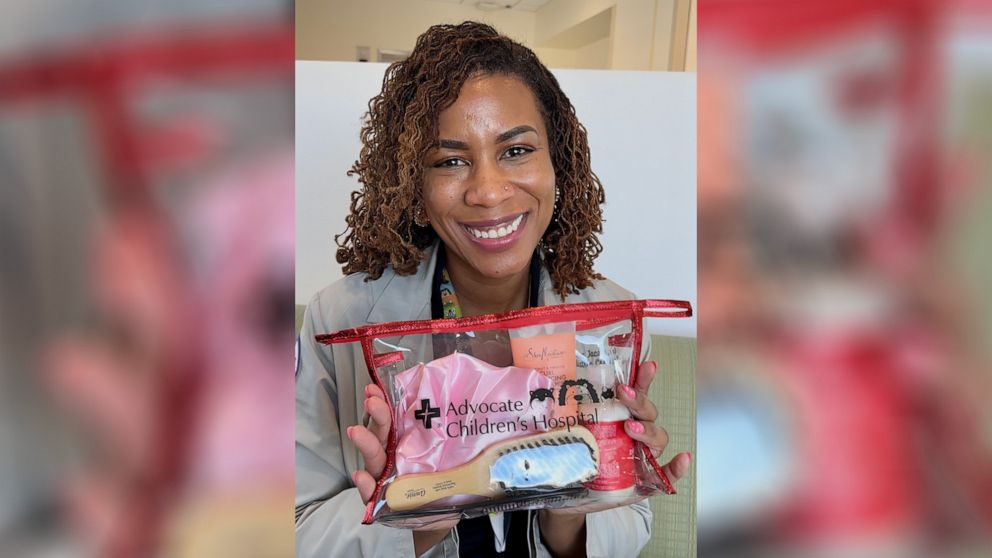 What started off as helpful gestures transformed into an inclusive hair kit program and a full-fledged passion project for Jacobs. It brought her together with colleagues, and together they eventually formed a textured hair care council within the hospital system at Advocate Children's, kickstarting the initiative with funding from the hospital's diversity and inclusion budget.
The group began giving out the hair kits this past January.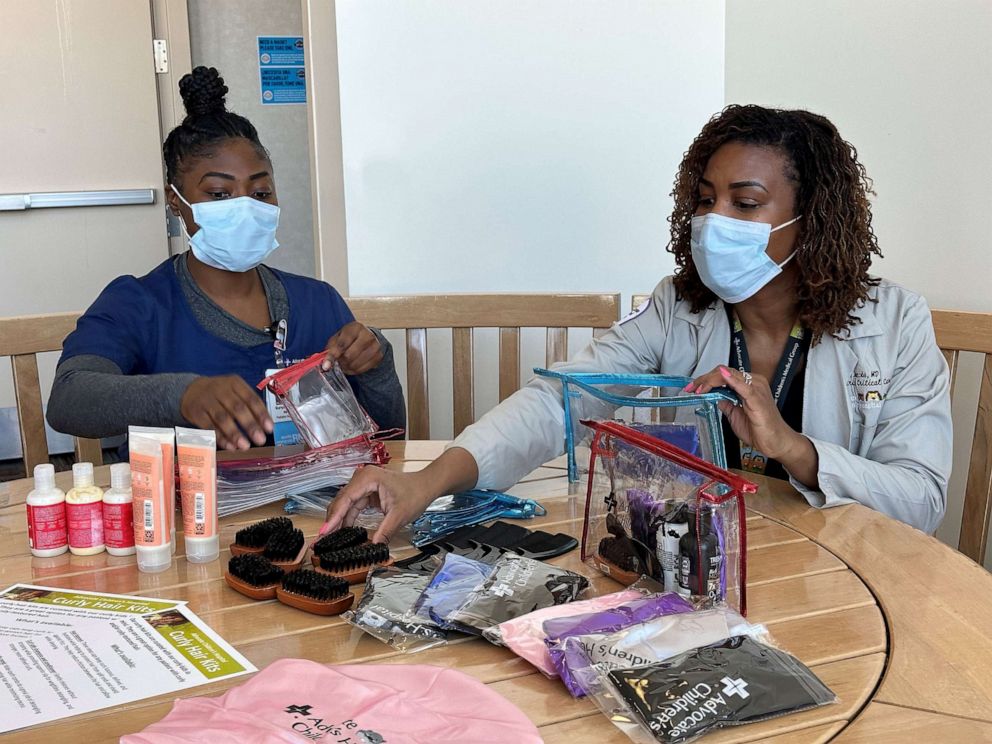 "We just sat down and said, 'These are the tools that we would want if we were in the hospital.' And then we went from there, talking to a lot of our administrators who were really excited to hear about the project and really just supported us," Jacobs explained.
The kits include a small clear bag filled with textured hair-friendly shampoo, conditioner, a wide-toothed comb, a bristle brush and a colorful bonnet.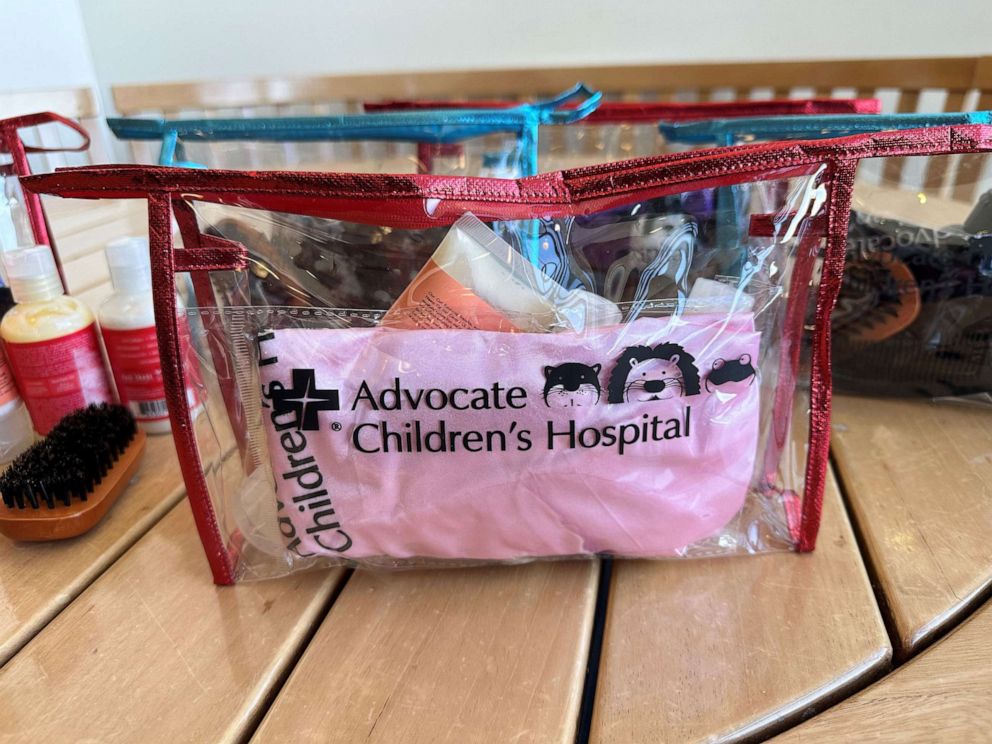 Since its launch, Jacobs told "GMA" she and other team members have been receiving "a lot of great feedback" from patients and their families.
Jacobs also said the hair kits are beneficial to patients beyond aesthetic reasons and can even help take their minds off being in the hospital, at least temporarily.
"Doing hair is a very important part of the day for our patients because we try to keep them, if possible, on a morning routine where they're able to wake up, brush their teeth and do something as simple as put their hair in a ponytail," Jacobs said. "So this part of the day being able to do so with supplies that are specific to their hair texture has been really important to [the patients] and they get really excited about them."
On a personal level, Jacobs also said the hair kits have reminded her why she wanted to go into medicine in the first place and the great impact her work can have, even when it's "in other ways" than she initially thought when she entered the medical field.
"Hair is a difficult topic for some people. Some people don't feel comfortable with saying, 'What is the hairstyle that you have? Or how do you take care of your hair?' but being able to see staff members say, 'Hey, Kay, I'm really glad you brought this project about, I actually have some questions about hair and I didn't know who to ask,' and being able to educate them has really just been a great part of my work life. It is very fulfilling," Jacobs said.
Even though it's only been a couple of months, Jacobs and the team at Advocate Children's hope to expand the inclusive hair kits program further in the near future.
"We started out with about 200 for each [Advocate Children's] campus and … it's grown from there. Since starting the kits, we've had several other services who have said, 'Hey, can you deliver some to our unit because we would like to offer them?' So we're doing our best to provide kits in the different units within the hospital," Jacobs said. "That has shown us one area where we definitely have an opportunity for growth, as well as outside of the children's hospitals."