CDC recommends new COVID booster for all Americans over 6 months amid rising cases, hospitalizations
CDC approves new COVID booster shot
The Centers for Disease Control and Prevention director signed off on the recommendation that all Americans aged 6 months and older receive the updated COVID booster on Tuesday amid rising cases and hospitalizations across the country.
It comes just a day after the U.S. Food and Drug Administration authorized and approved the new shot.
The boosters made by Pfizer-BioNTech and Moderna were formulated to target variants that are currently circulating, which are related to XBB – an offshoot of the omicron variant.
The advisory panel made the recommendation, which was then approved by director Dr. Mandy Cohen.
"Vaccination remains critical to public health and continued protection against serious consequences of COVID-19, including hospitalization and death," Dr. Peter Marks, director of the FDA's Center for Biologics Evaluation and Research, said in a statement.
"The public can be assured that these updated vaccines have met the agency's rigorous scientific standards for safety, effectiveness, and manufacturing quality. We very much encourage those who are eligible to consider getting vaccinated," the statement continued.
The shots are expected to be available later this week as they are delivered to pharmacies and health care providers across the country, with likely meaningful supply starting next week.
Following the COVID booster approval, President Biden said "today marks another important milestone" and encouraged Americans to continue to stay updated on vaccinations.
"Today's announcement also means that we now have immunizations for all three major seasonal respiratory viruses – COVID-19, flu, and RSV. Vaccination against COVID-19 remains the most important protection in avoiding hospitalization, long-term health complications and death. I encourage all Americans to stay up-to-date on their vaccines," Biden said.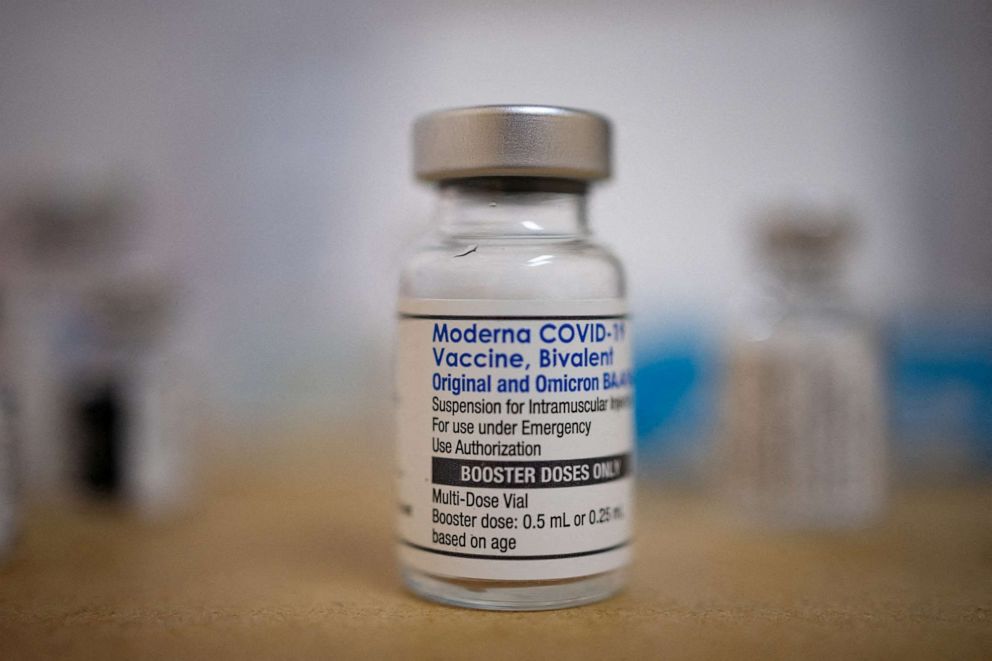 The FDA currently says children aged 5 and up -- regardless of previous vaccination --- are eligible to receive one updated booster dose at least two months after the last COVID dose.
The updated boosters are each approved for those aged 12 and older and authorized for emergency use for children between ages 6 months and 11 years.
For those aged 6 months to 4 years who have previously been vaccinated, the agency says they are eligible to receive one or two booster doses. For unvaccinated individuals in this age group, the FDA says they are eligible for three doses.
Recent data has indicated the booster could offer additional protection against currently circulating variants and especially protect against severe disease and death, particularly for those who are elderly or immune compromised.
Data published from Moderna showed its booster generated a nearly nine-fold increase in antibodies against the newer subvariant BA.2.86 in a lab-based study.
Previous results from the vaccine manufacturer indicated that the new booster also offered additional protection against the sub variants EG.5 and FL.1.5.1, which are currently dominating in the U.S. and make up an estimated 36% of new cases, CDC data shows.
"As the primary circulating strain continues to evolve, updated vaccines will be critical to protecting the population this season," said Stéphane Bancel, CEO of Moderna, in a statement. "We appreciate the FDA's timely review and encourage individuals who intend to get their flu shot to also get their updated COVID-19 vaccine at the same time."
Similarly, Albert Bourla, chairman and CEO of Pfizer, lauded the FDA's decision and suggested Americans might be able to receive the vaccine at the same time as their annual flu shot.
"We expect this season's vaccine to be available in the coming days, pending recommendation from public health authorities, so people can ask their doctor about receiving their COVID-19 vaccine during the same appointment as their annual flu shot, saving time now and helping to prevent severe disease later when respiratory viruses are at their peak," he said in a statement.