Firefighters shave their heads in solidarity with member fighting cancer
A fire department in Texas has a nearly all-bald force after firefighters chose to shave their heads to support a colleague with cancer.
Jake Owen, a five-year veteran of the Jarrell Fire Department in Jarrell, Texas, was diagnosed with a cancerous brain tumor in late January, according to his dad, Craig Owen, who also works as a firefighter, in a neighboring town.
Shortly after the diagnosis, the 24-year-old firefighter underwent a 10-hour surgery to remove part of the tumor, followed by another eight-hour surgery several days later to remove the rest of the mass, according to Craig Owen.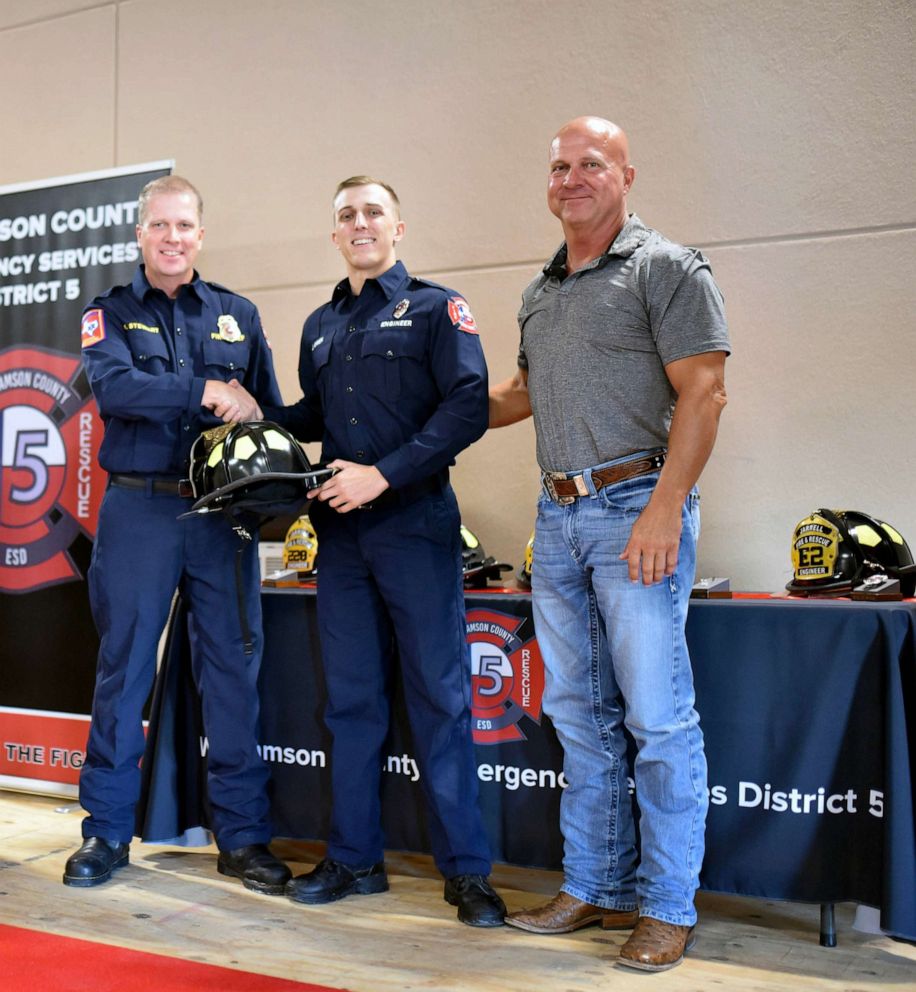 While he is hospitalized in Houston, nearly three hours away, Jake Owen's fellow firefighters decided to show their support by shaving their own heads.
The first to do it was Jake Owen's direct supervisor, a lieutenant, who just showed up to work one day with a bald head, according to Jarrell Fire Chief Ron Stewart.
"After that, everyone said, 'Let's go do it,'" Stewart told "Good Morning America." "It was just like, 'We've got shears here today, everybody ready?' and they're like, 'Yeah, let's go.'"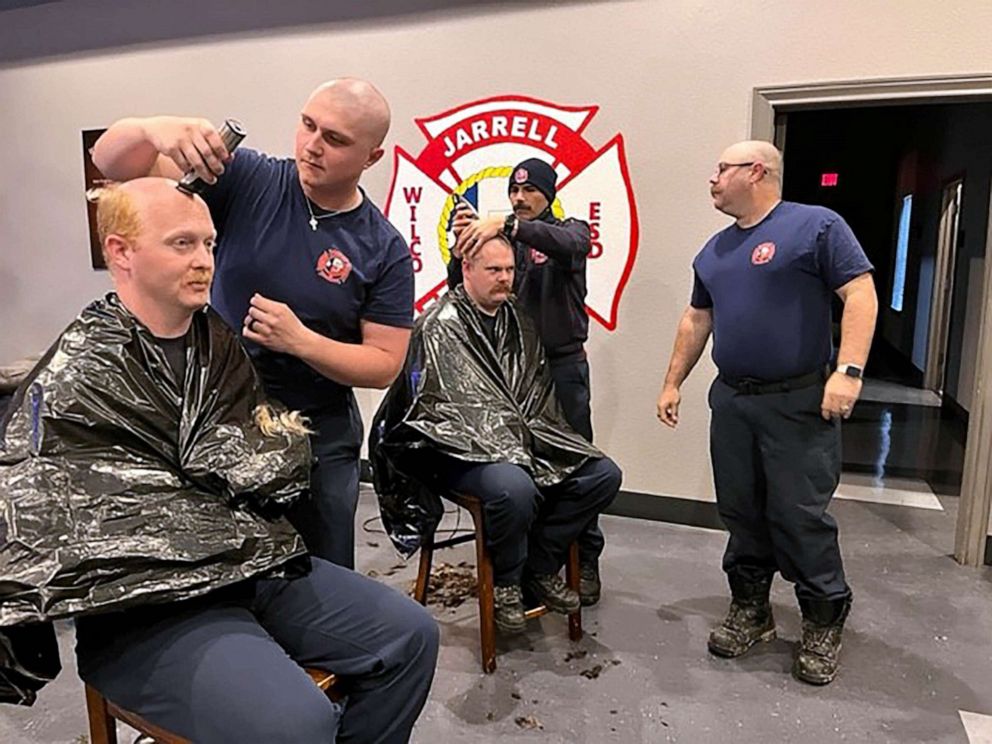 In all, nearly two dozen members of the department shaved their heads, according to Stewart, who also took part.
The show of solidarity is a visual representation of the bond the firefighters share, thanks, in large part, to the type of work they do, according to Stewart.
"When you go into a situation like going into a fire, a situation when you know that there's a chance you could get injured or killed, when you share those experiences, there's a bond," Stewart said. "The only way to describe it is if you have a brother or sister, just that they just know you better than you know yourself. It truly is that same feeling."
While Jake Owen undergoes what is expected to be a long road of treatment, including chemotherapy and radiation, his colleagues at the Jarrell Fire Department have pledged to make sure he never misses a paycheck, according to Stewart. That has already meant colleagues are taking on his shifts for him, for free, and donating their sick days.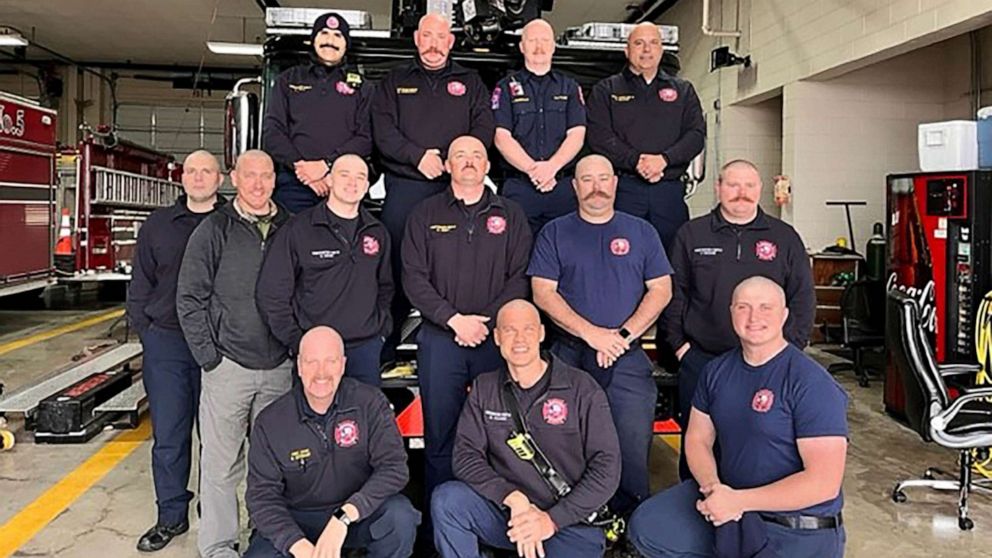 "They're giving the most valuable thing that they have, and that's their time," Stewart said. "Watching them line up to sign up to work for free was just something that really touched my heart."
Craig Owen said he and his his family felt the firefighters' support and presence immediately.
"When we were at the first hospital, he came and he sat with us all day long," Craig Owen said of Stewart. "And then when we got moved to Houston, he came on surgery day, that next morning, and stayed probably 10 hours."
He said Stewart and other colleagues from the Jarrell Fire Department have continued to show up at the hospital, often sitting in the room with Jake Owen so the family can take a rest.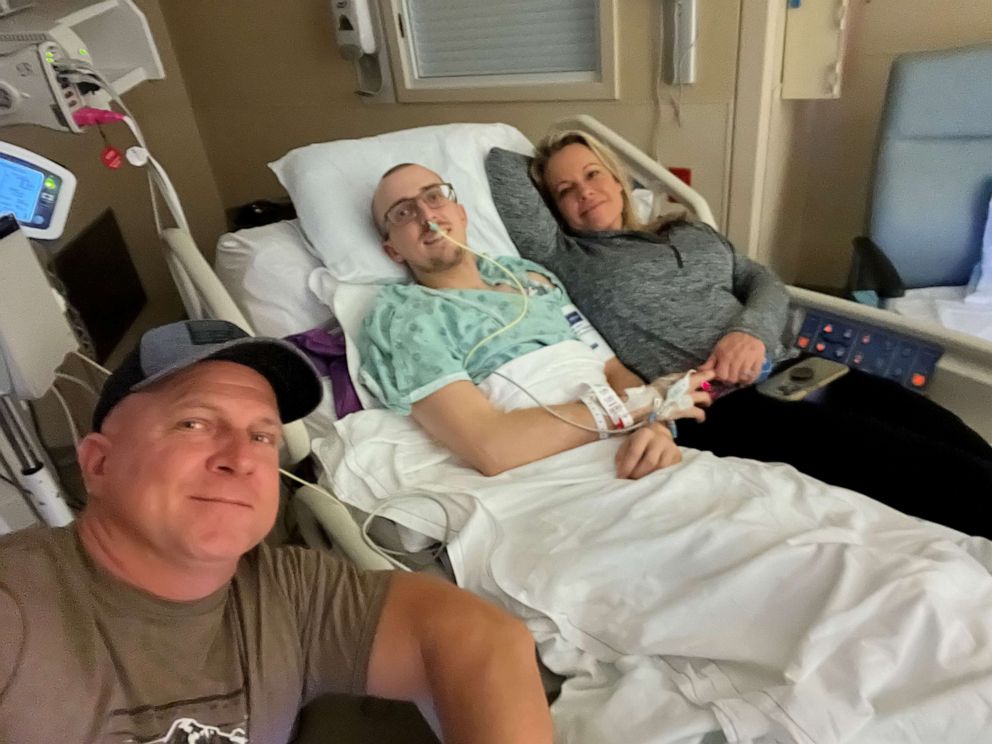 The department is also organizing fundraisers and helping with a GoFundMe account as the Owen family faces daunting medical expenses.
While in Houston, the family is staying in an apartment close to the hospital that is owned by the Houston Fire Department, accommodations that were coordinated by Stewart.
And Craig Owen noted that while he is at his son's bedside, his own firefighter colleagues are covering his shifts so he doesn't miss a paycheck either.
"The fire service nationwide is really an amazing thing to be a part of," he said. "It's not always a glorious job, but you have a duty, a calling, to serve people, and that's what they're doing. They're serving Jake and standing behind Jake."
He continued, "And honestly, we wouldn't be in the condition we are in now mentally if it wasn't for that and all the prayer groups and just all the support. It's just amazing."