'This is the future': How a mirror could transform working out
Remember the days when you needed to go to the gym to get a workout?
We don't either, and the latest option for an at-home workout is one right out of "The Jetsons."
Hannah Bronfman and Sara and Erin Foster are among the influencers and celebrities already using the $1,495 mirror that turns into an interactive gym with the switch of a button.
The aptly-named Mirror was created by Brynn Putnam, a professional ballerina-turned-boutique fitness studio owner who saw that people, particularly millennials, used to working out in boutique fitness studios now wanted an at-home option that was just as challenging and motivating.
Mirror was also created to solve a problem faced by Putnam, a mom and full-time fitness entrepreneur, and so many others: Time.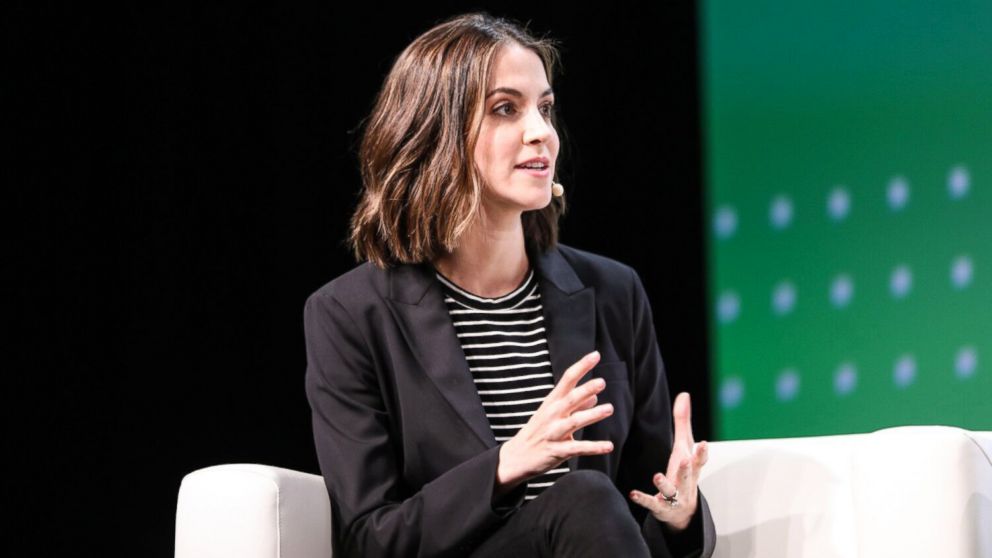 "About two years ago I found myself, a gym owner, struggling to get to my own gyms," she said. "To me, a workout at home had always been sacrificing quality for convenience. You were putting a large treadmill or bike into your living room or struggling to watch a small screen on your phone while you watched a video on YouTube."
The light bulb moment for Putnam came when she installed mirrors in her New York City-area boutique fitness studios, Refine Method, and saw how much clients liked working out in front of them.
"I realized that we could build a nearly invisible home gym using a mirror," she said.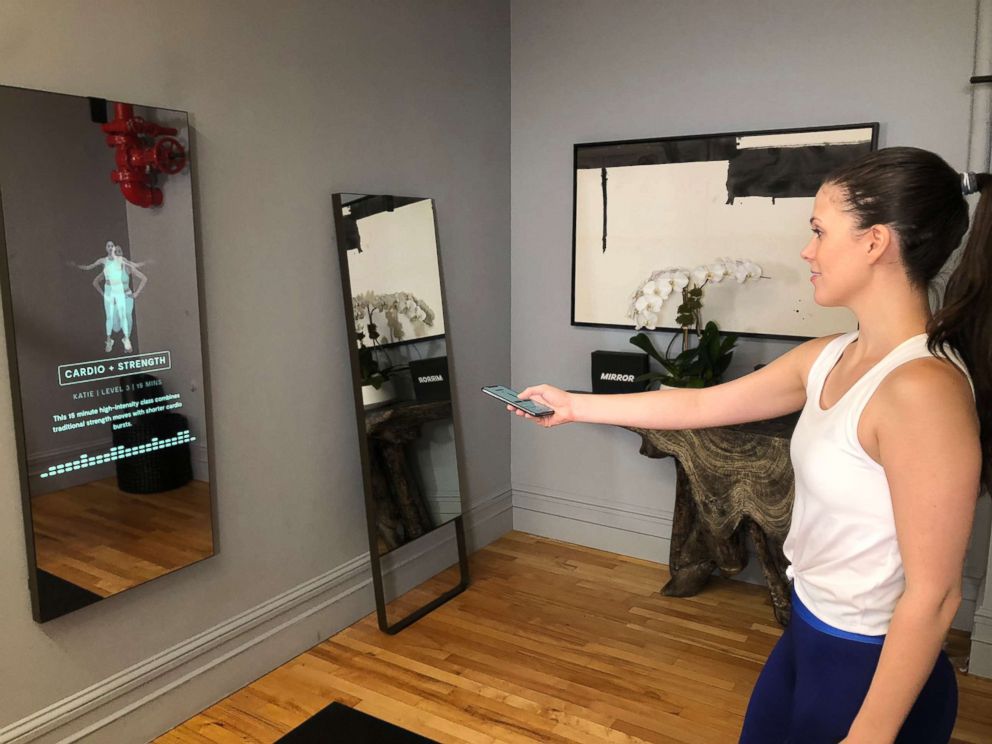 MORE: How to do a festive, full-body pumpkin workout
The result is an experience where you're working out at home but can see yourself, your instructor and your classmates in the mirror. The instructor gives personalized tips and motivating shout-outs during the workout, like he or she is right there with you.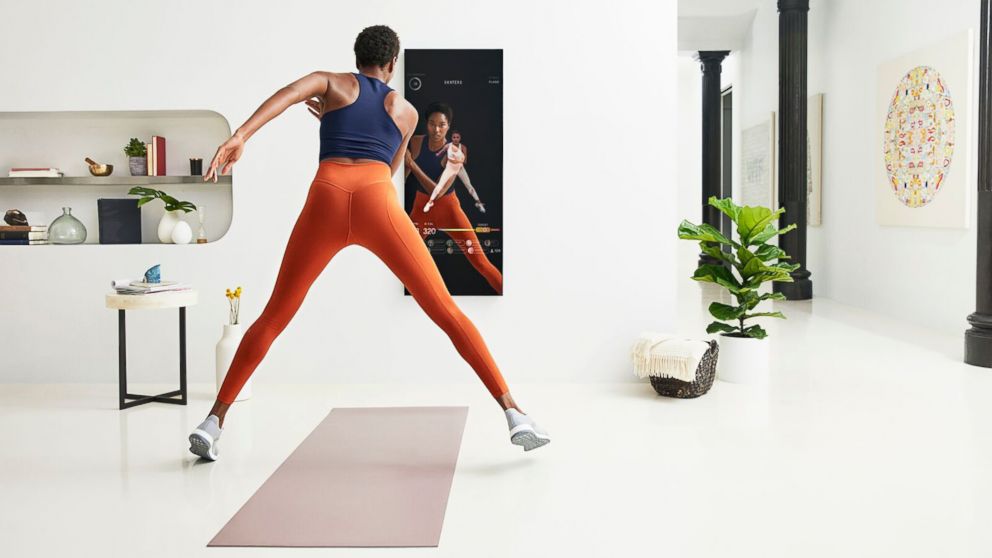 A smartphone app controls the workouts and Mirror also pairs with a heart rate monitor to provide target heart rate zones and customized exercises.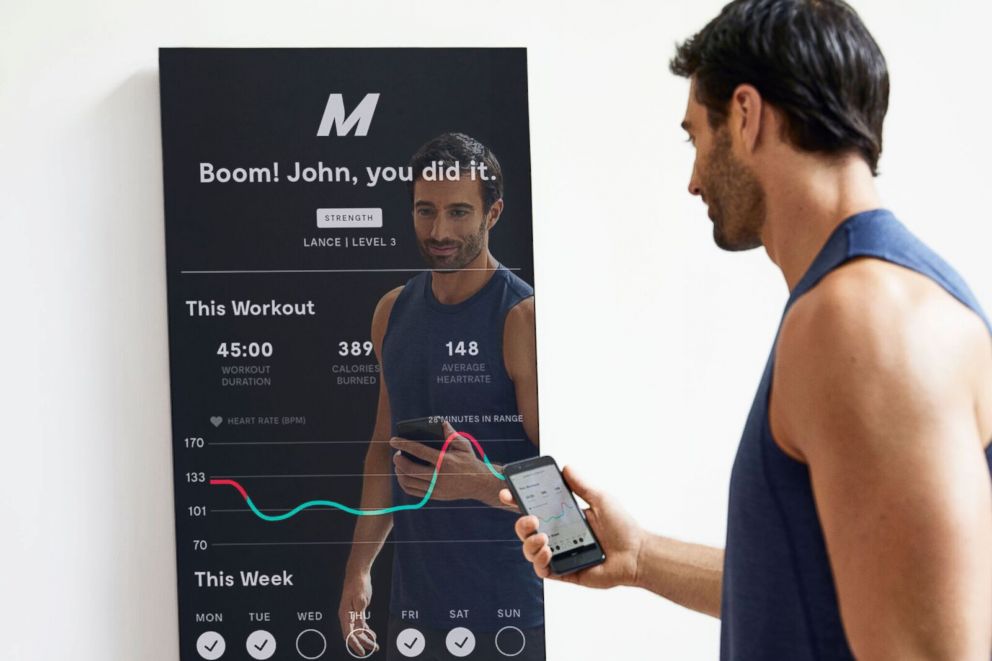 "As the longtime owner of a boutique fitness studio, I'm really proud to say that using the mirror provides a more personalized experience than I can offer in my own gyms," Putnam said. "The first thing most people say when they see the Mirror is, 'This is the future.'"
MORE: 25 'plus'-friendly fitness studios around the country
In addition to the nearly $1,500 price tag, Mirror requires a $39 monthly subscription to access its live and on-demand classes -- about the cost of a single class at a boutique studio in most major cities.
The Peloton bike, another popular at-home workout device that streams live classes, starts at $2,245 for just the bike and also requires a $39 per month subscription. AKT On Demand, a streaming option from New York City-based celebrity trainer Anna Kaiser, costs $34.99 per month for the classes, which can be viewed on a smartphone or computer.
Mirror requires the space of a yoga mat for its workouts, which include everything from cardio and strength -- the most popular so far -- to boxing, yoga, barre and Pilates, according to Putnam.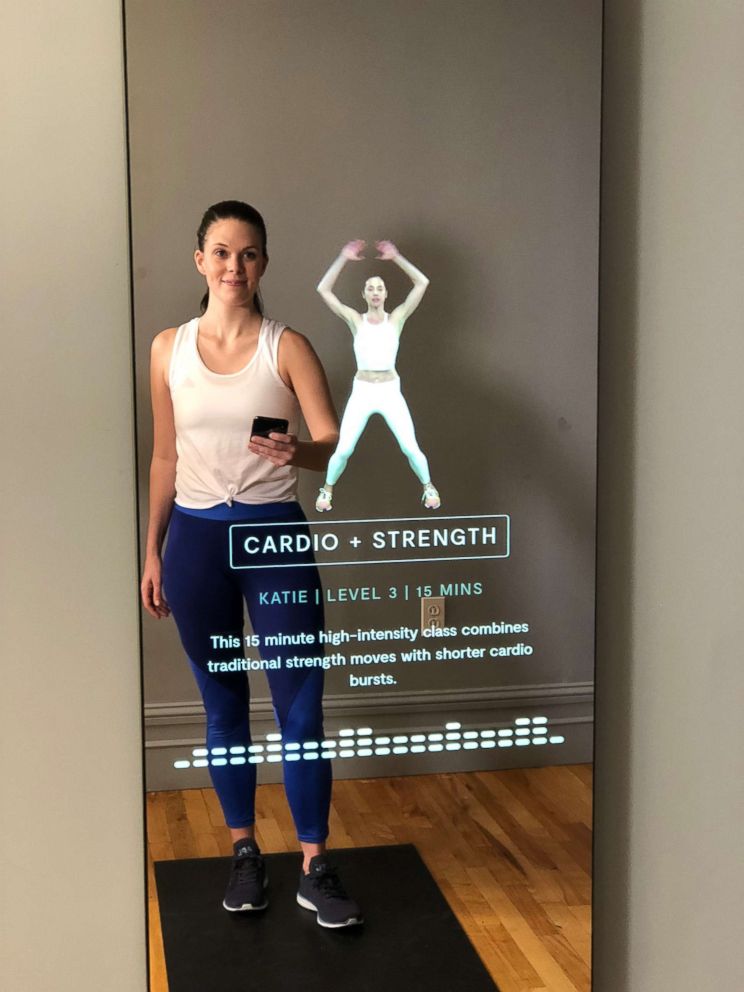 Putnam is also continuing to innovate the first-of-its-kind piece of fitness equipment, which launched in September.
"Up next for Mirror is one-on-one personal training that allows a user to communicate directly with a trainer," she said. "And also the ability to shop your workout so you can take home your favorite gear and accessories."