What parents should know about the RSV shot
A new immunization to protect infants from respiratory syncytial virus, or RSV was approved by the Centers for Disease Control and Prevention on Thursday.
The approved drug called nirsevimab, which will be marketed in the U.S. by Sanofi as Beyfortus, was recommended unanimously by the CDC's Advisory Committee on Immunization Practice for all children under 8 months old and signed off on by CDC director Dr. Mandy Cohen, the last step in the regulatory process.
It comes less than two weeks after the Food and Drug Administration approved the shot, with both federal agencies saying it's safe and effective at protecting infants against the risk of severe infection and hospitalization from RSV.
Beyfortus is a one-dose shot made of monoclonal antibodies, which are proteins manufactured in a lab and mimic the antibodies the body naturally creates when fighting an infection. Though given as an intramuscular injection, this shot is different than a vaccine, which activates the immune system.
Under the CDC's decision, children 8-19 months old can receive another dose of the shot during their second RSV season if they are among a group of those still vulnerable to severe infection who meet specific health criteria or who are American Indian or Alaskan Native.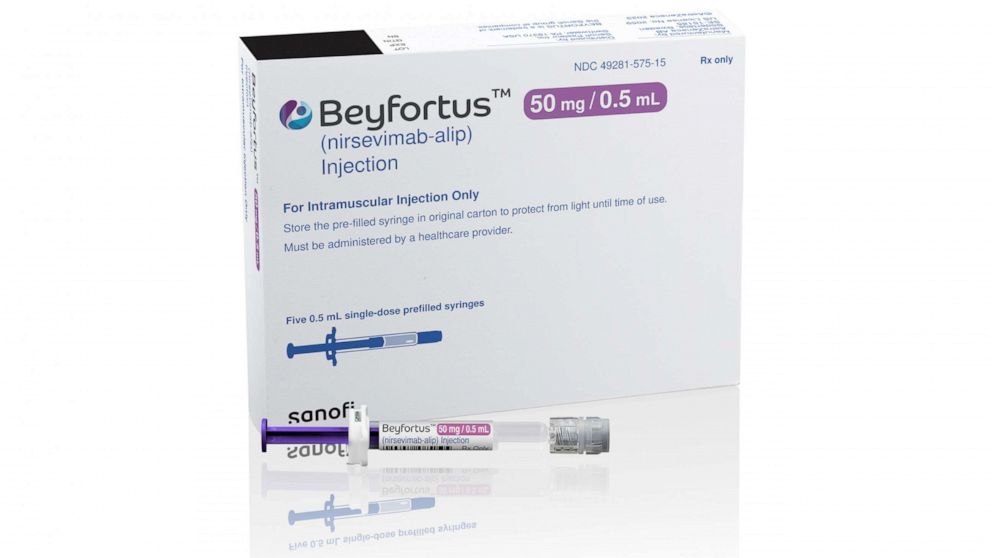 In addition, the advisory committee also passed a resolution to add this shot to the federally funded Vaccine for Children program that ensures children on Medicaid or those under and uninsured can receive the drug at no cost.
A spokesperson from Sanofi told ABC News that the shots are expected to be widely available this fall -- in time for the upcoming winter respiratory illness season. It has already been approved for use in Europe as of November 2022.
The shot offers about five months' worth of protection, which should carry young children through the typical RSV season.
"This works...without needing to activate their own immune system," Dr. Michael Greenberg, North America medical head of Vaccines at Sanofi, told ABC News. "So this allows for a lot of flexibility and timing so it can be given according to when the RSV season starts, which in the U.S. is approximately November to March, and is designed to last through that and to be able to protect babies through that first RSV season."
In the ACIP meeting on Thursday, Sanofi stated the retail price of the drug will be $495 and will be sold to the VFC program for $395. Danofi said parents with commercial insurance will have Beyfortus covered and not have a co-pay.
In a phase III clinical trial, published in The New England Journal of Medicine, data showed Beyfortus reduced severe RSV infection by about 75% in late preterm and term infants.
Results from an earlier phase of the clinical trial studying effectiveness for preterm infants born 29 to less than 35 weeks' gestation were comparable, showing a 70% reduction in infections requiring being seen in a physician's office, emergency department or hospital.
Data also showed a 78% reduction in hospitalization and no major safety concerns.
"Today, we have turned the corner on the threat of RSV to our youngest, most vulnerable population," Thomas Triomphe, executive vice president of vaccines at Sanofi, said after the committee meeting. "The ACIP's unanimous recommendations for routine use of Beyfortus and inclusion in the Vaccines for Children program are critical steps toward providing millions of parents in the U.S. with the ability to protect their babies through their first RSV season, when they are most susceptible to severe RSV disease."
"We appreciate the FDA and CDC leadership, as well as the ACIP public health experts, for recognizing and quickly acting on the threat RSV poses to all infants," the statement continued.
Symptoms of RSV include coughing, fever, runny nose, sneezing, wheezing and a decrease in appetite, according to the CDC.
RSV typically causes a mild illness but can be dangerous for infants and babies, with an estimated 58,000 to 80,000 children under age 5 being hospitalized with the virus each year, the CDC said.
However, some are at an even greater risk of severe illness, including those born prematurely, immunocompromised children and those suffering from congenital heart and lung diseases.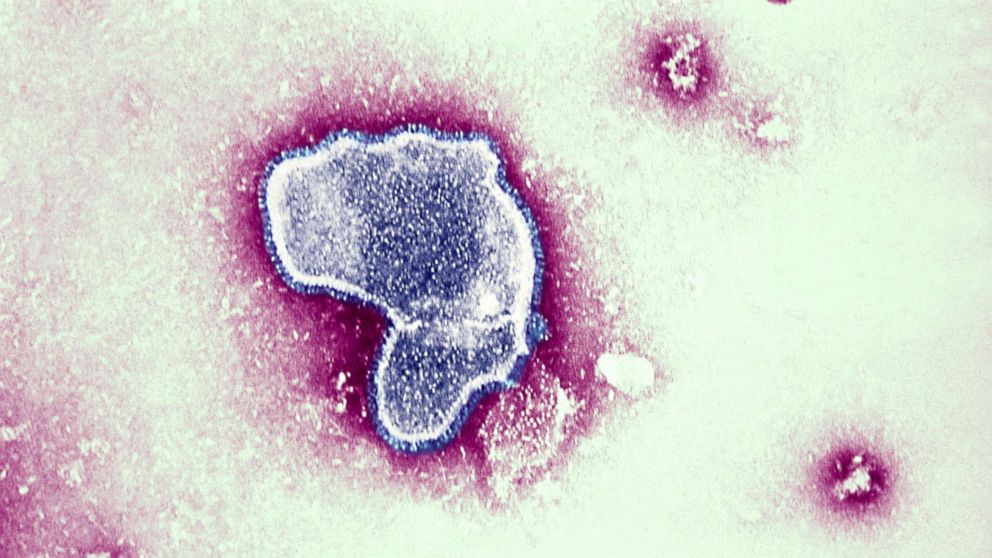 Last year, cases of RSV appeared earlier than usual, filling up pediatric hospitals and putting stress on the health care system. Public health experts said they believed the surge was due to a lack of children who had been exposed to the virus during two years of pandemic lockdowns and stay-at-home orders.
Infections peaked in mid-November with more than 4,600 cases recorded in a week before declining, CDC data shows.
"As a pediatrician, I've been through a lot of winters with many, many babies getting sick and unfortunately sometimes getting hospitalized with RSV," Greenberg said. "This was particularly acute last year...there were a lot of infants and children who were not only hospitalized with RSV, but we saw hospitals, pediatric intensive care units, literally over capacity and unable to accommodate all these babies. So why this is significant is that with the approval and now routine recommendation for the use of Beyfortus in all infants, we're able to put those kinds of RSV seasons behind us. We've really turned a corner and we're finally at a historic moment."
Within the past year, the FDA approved two new RSV vaccines for adults over 60, who are also a high-risk group. Those are also expected to be available for the upcoming winter respiratory virus season.
Dr. Jade A Cobern, M.D., M.P.H. is a licensed and practicing physician board-eligible in pediatrics and preventive medicine and is a member of the medical unit.