Nurses rescue 4 babies from NICU in Hurricane Laura-hit hospital
CHRISTUS Southeast Texas Health System, Beaumont, TX
A group of nurses from a Texas hospital spared by Hurricane Laura drove across state lines after the storm to rescue babies in the neo-natal intensive care unit of a Louisiana hospital hit hard by the Category 4 storm.
CHRISTUS Ochsner Lake Area Hospital in Lake Charles, Louisiana, was hit by Laura's more than 100 mph winds and had four babies in its NICU that needed to be moved to another facility.
NICU nurses at its sister hospital in Beaumont, Texas, CHRISTUS Southeast Texas St. Elizabeth, jumped into action to gather the high-tech equipment needed to safely transfer the babies 90 minutes to the Beaumont location.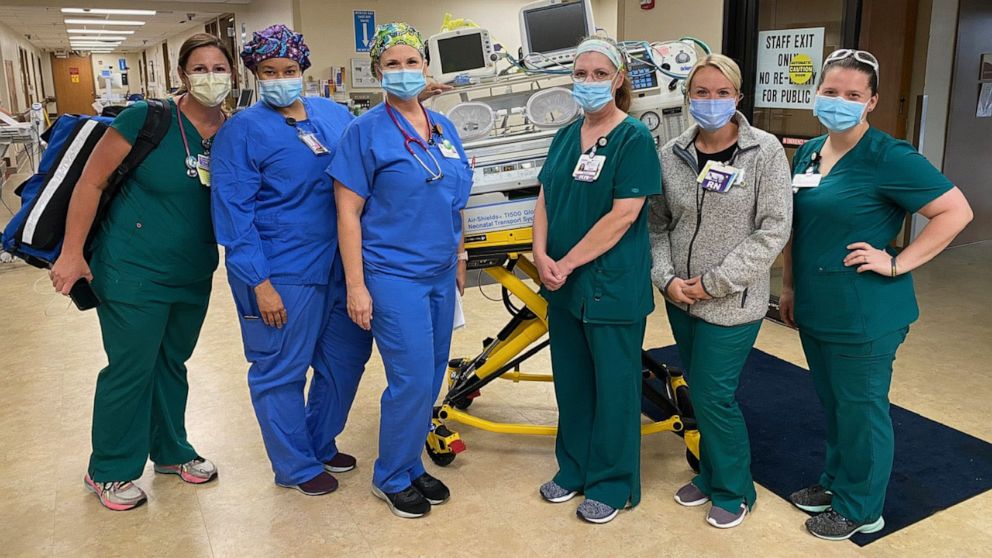 "Knowing that it's been us in that same position many times before, there was no question about whether or not to help," Paul Trevino, president and CEO of CHRISTUS Southeast Texas Health System, said in a statement. "After the storm passed, we immediately began working with leaders at our system office and Louisiana hospitals to understand their needs and enacted plans to safely move a handful of special needs patients from their hospital to ours."
Making the drive from Beaumont to Lake Charles to pick up the babies was a team that included nurses, respiratory therapists and a neonatal nurse practitioner, according to a St. Elizabeth spokesperson.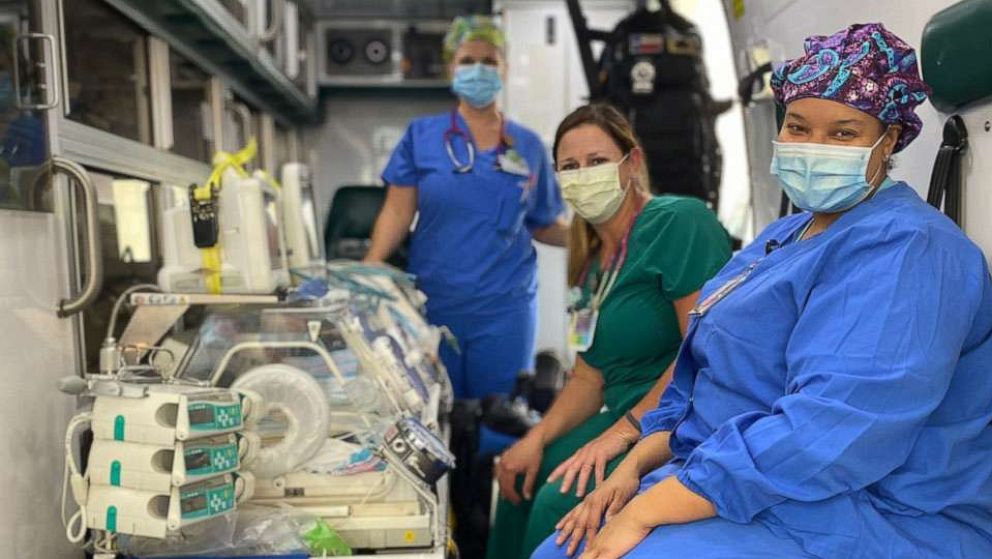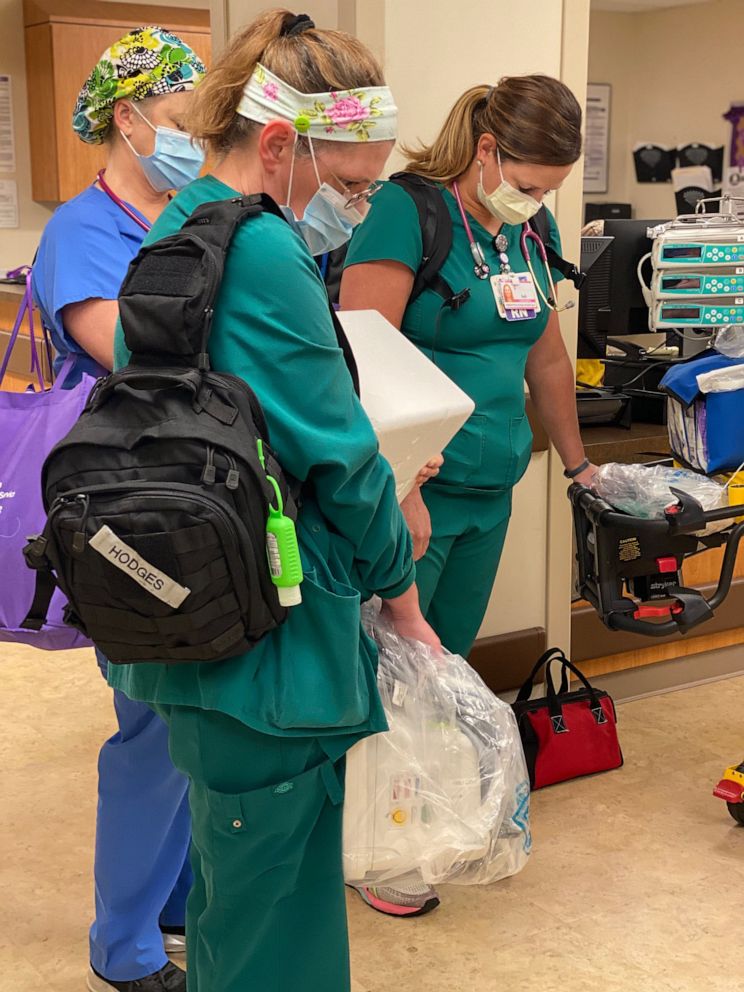 In addition to the hospital equipment, the team was helped by parents of twins being cared for at St. Elizabeth, who donated their car seats to help safely bring the babies back to Beaumont.
"This transport team has to be prepared for anything that may happen during the trip," neonatologist Dr. Lauree Thompson, medical director of the St. Elizabeth NICU, said in a statement. "Everything from medications, to procedure and intubation equipment and feeding supplies made the trip."
The team traveled the nearly three-hour round trip journey Thursday without any complications, according to the hospital spokesperson.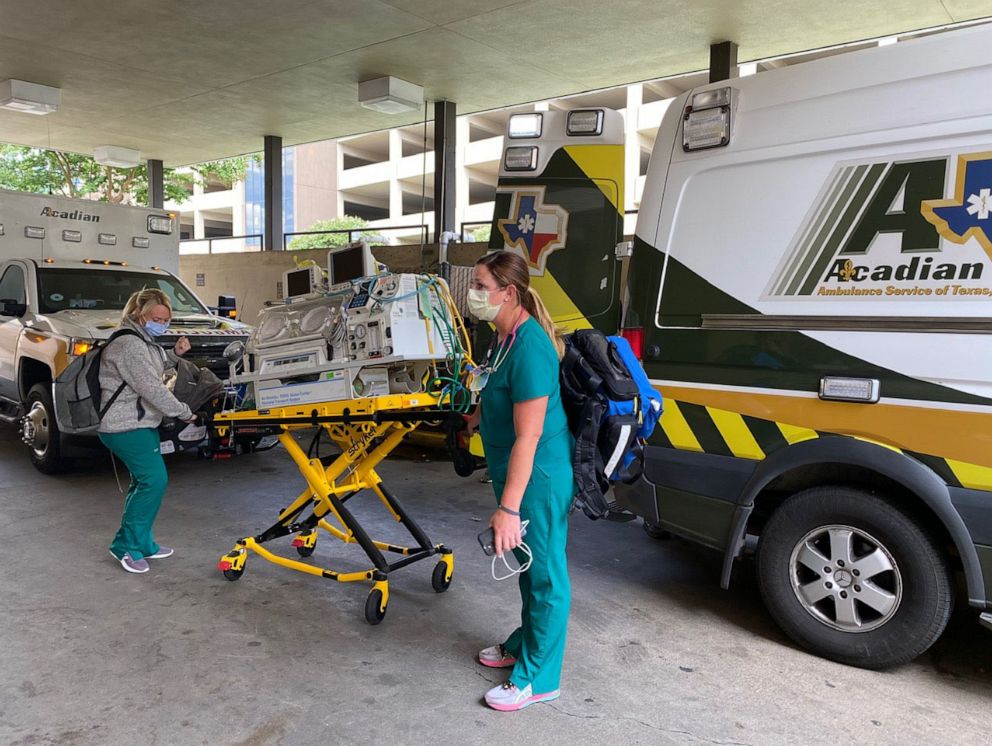 CHRISTUS Ochsner Lake Area suffered major damage in the hurricane and had to evacuate all of its patients, a hospital spokesperson confirmed.
The NICU babies are now being cared for at St. Elizabeth, whose staff are also working closely with the newborns' parents.
"A NICU stay is not usually something parents expect to face while they are anticipating the arrival of their newborn," said Kelli Huebel, registered nurse and NICU transport coordinator at St. Elizabeth. "So, a stay in the NICU combined with needing to transport their baby from one state to another is especially stressful."
"Our job is to love, support and care for these babies and their families," she added.