A law that took effect in Texas Wednesday bans nearly all abortions after six weeks of pregnancy.
The law effectively bars abortions in the America's second most populous state, making it the most restrictive abortion law in the nation.
Here are six questions answered about Texas' new law.
1. What does the law allow and not allow on abortions?
The law, Senate Bill 8, bans abortion once the rhythmic contracting of fetal cardiac tissue can be detected. That's usually around six weeks, before some women may even know they're pregnant. Most of the abortions performed nationwide are after six weeks of pregnancy.
There is an exception in the Texas law for abortions in cases of medical emergencies. The law does not make exceptions for pregnancies resulting from incest or rape.
When a person is six weeks pregnant, it typically means the embryo started developing about four weeks prior, based on the formula used to figure out when a person will give birth. People don't often realize they are pregnant until after the six-week mark.
Cardiac activity is typically first detected five to six weeks into pregnancy, or three-four weeks after the embryo starts developing.
2. Who will enforce the law?
The Texas law is unusual in that it prohibits the state from enforcing the ban but allows anyone to sue a person they believe is providing an abortion or assisting someone in getting an abortion after six weeks.
People who successfully sue an abortion provider under this law could be awarded at least $10,000.
Texas Gov. Greg Abbott signed the so-called "heartbeat bill" on May 19 and it went into effect on Sept. 1.
3. Is the law here to stay or can it be blocked in court?
The law -- which went into effect after the 5th U.S. Circuit Court of Appeals, which covers Louisiana, Mississippi and Texas, canceled a hearing on the law planned for Monday -- is currently facing several legal challenges in lower courts.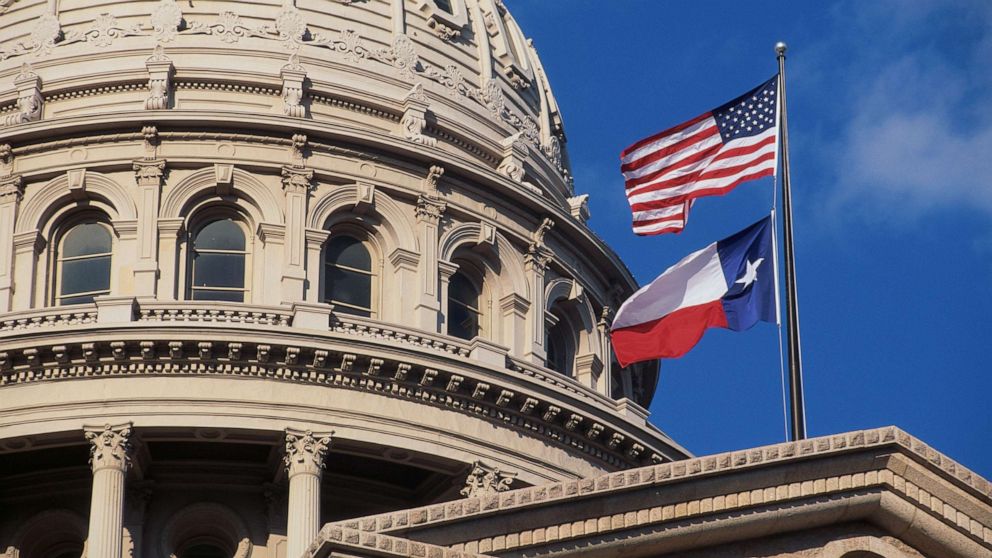 In a 5-4 decision Wednesday night, the U.S. Supreme Court rejected a request by Texas abortion providers to block the law while those legal challenges continue.
The unsigned order from the court said the providers had "raised serious questions regarding the constitutionality of the Texas law at issue" but added "their application also presents complex and novel antecedent procedural questions" that they were unable to resolve.
Specifically, the Court questioned whether the state officials sued in this case were the proper targets, since they don't enforce the Texas law, and whether state courts could also be properly ordered by the justices to refuse cases under S.B. 8.
Following the court's decision Wednesday, Amy Hagstrom Miller, CEO of Whole Woman's Health, an independent abortion provider in Texas, said, "We are devastated by today's ruling. Our patients are scared and confused and desperately trying to figure out what they can do to get an abortion. We don't know what will happen next. Our staff and providers are so afraid..."
4. What will women who live in Texas do now for abortions?
Texas is home to nearly 14 million women who now face expensive and time-consuming options to obtain care, abortion rights advocates argue.
Abortion providers told the Supreme Court the law is expected to limit abortion access to 85% of patients across Texas.
"Patients will have to travel out of state – in the middle of a pandemic – to receive constitutionally guaranteed health care," said Nancy Northup, president and CEO of the Center for Reproductive Rights, which is leading the challenges to Texas' law. "And many will not have the means to do so. It's cruel, unconscionable and unlawful."
Several clinics in Texas reported full waiting rooms up until the midnight deadline.
"Our clinic staff saw patients until 11:56 last night, just 3 minutes before the 6 week abortion ban went into effect in Texas," Whole Women's Health, a top abortion provider in Texas, posted on Twitter.
Abortion clinics in Texas will still remain open though, but only those in compliance with the law, according to abortion rights providers.
"We're offering ultrasounds to women ... if there is no fetal cardiac activity, we're able to prepare them for abortions," Amy Hagstrom Miller, CEO of Whole Women's Health, which operates four clinics in Texas, told reporters Wednesday.
All 24 of Planned Parenthood of Greater Texas' health centers also remain open, providing consultation and other services, including abortions, in compliance with the law, according to Vanessa Rodriguez, a call center manager for the organization.
5. Will other states follow Texas' lead?
Eight other U.S. states have enacted similar six-week bans and all have been blocked by courts, according to the Center for Reproductive Rights, which claimed in May that Texas' law intends to "harass, frighten, or bankrupt people who seek care and those who provide it."
However, if the Texas law stands in federal court, it would be likely that other states trying to restrict abortion access will move to pass similar laws.
The Supreme Court is scheduled to rule when its next term begins in October on the state of Mississippi's appeal of lower court decisions striking down a state ban on all abortions after 15 weeks, with exception of medical emergencies or severe fetal abnormality.
The case is seen as a major challenge to Roe v. Wade.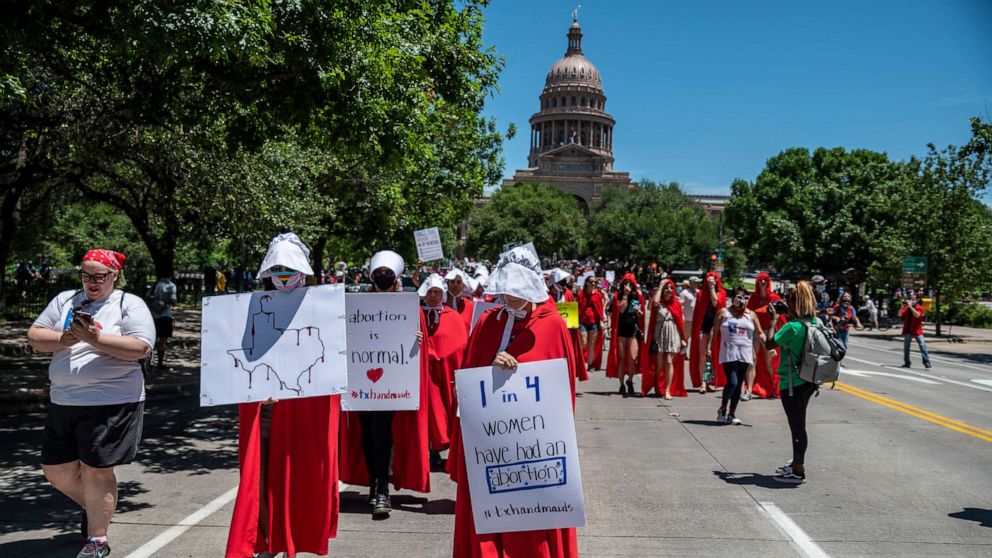 6. What happens when women don't have access to abortions?
Women who carry unwanted pregnancies to full-term often face long-term physical and mental health complications, data show.
In Texas, the maternal mortality rate is 18.5 deaths per 100,000 live births, according to the Centers for Disease Control and Prevention (CDC).
Patients who are denied abortions also face a "large and persistent increase" in financial distress in the years after, according to a working paper published last year by the National Bureau of Economic Research.
Looking at credit report data, researchers found that being denied an abortion increases the amount of debt 30 days or more past due by 78% and increases negative public records, such as bankruptcies and evictions, by 81%. The economic fallout appeared to be the worst for women who were forced to have a child when they were not prepared to, the data show.
ABC News' Devin Dwyer and Alexandra Svokos contributed to this report.