Tori Spelling asks for help after sharing family's 'spiral of sickness' due to 'extreme mold'
Tori Spelling details mold crisis in her home
Actress Tori Spelling is sharing a warning with other parents and asking for help after she says mold problems caused her family to experience "spiral of sickness."
Spelling, who shares five children with her husband Dean McDermott, took to Instagram this week to ask for help finding a "mold lawyer" in California, where the family lives.
"Our troubles are next level with our mold problem and the house that's been slowly killing us for 3 years," Spelling wrote. "My kids are so sick and can't get well and our family needs help."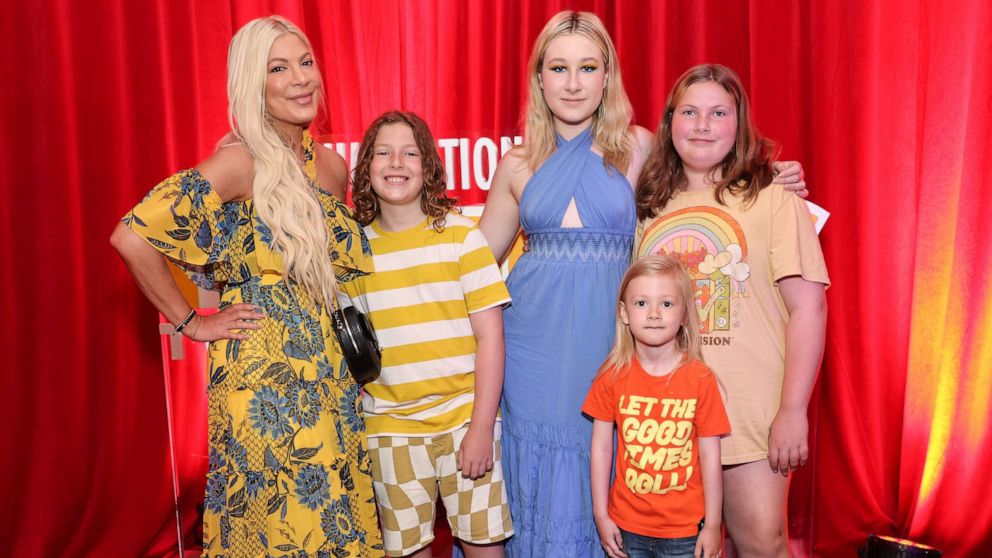 Earlier this month, Spelling shared photos on Instagram of herself with at least four of her children at an urgent care clinic.
Spelling said in the photos' caption that she was prompted to look for answers after her kids were in what she described as a months-long "continual spiral of sickness."
"Used to think… well that's what happens when you have young kids in school. They just continually bring sicknesses home," Spelling wrote. "But, when it gets to the point where they are at home sick more than being in school we had to reassess what was going on."
Spelling wrote that among the symptoms her children have experienced are skin rashes, extreme fatigue, dizziness, fevers and respiratory infections. Her five children range in age from 6 to around 16.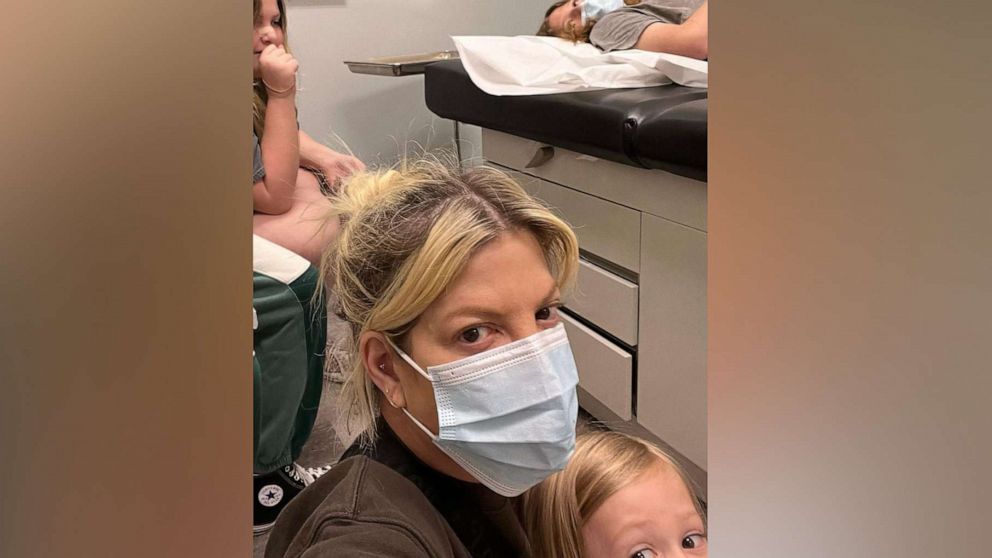 Spelling said a professional mold inspection company found "extreme mold" in the family's home, which she said they had been renting.
"It's hard to just uproot a huge family especially in midst of all feeling so sick and in bed," she wrote. "But, we now will vacate the home asap."
How to reduce kids' exposure to mold at home
According to the Centers for Disease Control and Prevention, mold can cause health effects ranging from skin rashes and burning eyes to coughing and sneezing and a sore throat.
The effects of mold may be more severe, according to the CDC, for people with asthma and those with mold allergies, as well as people who are immune-compromised and who have chronic lung disease.
Inside a home, mold can enter through everything from heating and air conditioning systems to open doors and windows, vents and even on clothing, shoes and pets, according to the CDC.
When looking for mold in the home, the CDC notes that mold shows up as spots and can be different colors. It also has a musty smell.
Mold may also be hidden, in which case a professional would need to find the source.
Mold growing in the home should be removed immediately, according to the CDC, by using soap and water, a mold-removing product or a bleach solution.
The Environmental Protection Agency has a comprehensive online guide with tips to prevent mold from growing in the first place.
The most important tip to control moisture inside the house, according to the agency.
The EPA recommends cleaning indoor water leaks and spills quickly, cleaning and repairing roof gutters frequently and keeping the air conditioning system clear and unobstructed so moisture doesn't accumulate.
In addition, the agency says to keep indoor humidity below 60% relative humidity, which can be measured with a moisture or humidity meter.
Tips for reducing humidity in a home include using a de-humidifier when needed and running exhaust fans or opening windows when showering, cooking and washing dishes, according to the EPA.