US surgeon general issues major advisory on social media use and teens' mental health
Surgeon general issues urgent warning about kids and social media
A new advisory from the U.S. surgeon general warns of an urgent public health issue regarding social media usage and youth mental health.
In the new advisory, released Tuesday, Dr. Vivek H. Murthy calls for more research to determine the extent of mental health impacts on young people, including the type of content generating the most harm, societal factors that could protect youth and ways in which social media can be beneficial.
"To date the burden of protecting youth has fallen predominantly on children, adolescents and their families," Murthy writes. "The entire burden of mitigating the risk of harm of social media cannot be placed on the shoulders of children and parents."
Murthy claims in the advisory that technology companies' "lack of transparency" has created "barriers to understanding the full scope and scale of the impact of social media on mental health and well-being."
He calls on social media companies to prioritize safety and privacy in their product designs and ensure minimum age requirements are enforced.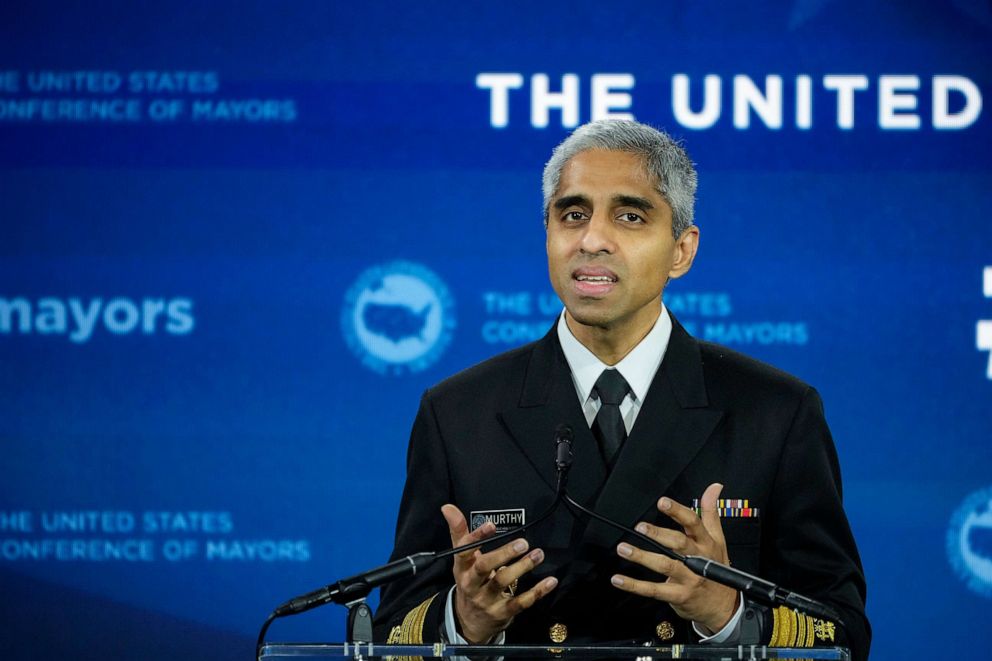 Most social media platforms have a minimum user age of 13, which Murthy says he believes is "too early" for kids to be on social media, describing the age as a "time when kids are developing their identity, their sense of self."
Murthy says the ages of 10 to 19 are a sensitive time, when youth identities are forming, leaving them susceptible to social pressure and peer opinion.
The advisory also outlines how policymakers can enact change in three ways: creating policies limiting access to potentially harmful content, developing curricula about digital and media literacy in schools, and increasing funding for related research.
Murthy also calls on parents to model responsible social media behavior, in addition to the changes recommended for policymakers and social media companies.
He says parents should create family media plans, establish tech-free zones and encourage children to foster in-person friendships.
The advisory comes just weeks after the American Psychological Association issued sweeping recommendations intended to help teenagers use social media safely.
Psychologists say that adolescent brain development starts around age 10 and continues through early adulthood. The APA cautions that sites that use "like" buttons and artificial intelligence to encourage excessive scrolling "may be dangerous for developing brains" and recommends limiting social media use on these types of platforms through phone settings.
Research shows frequent social media use may be associated with distinct changes in the developing brain, including in areas necessary for emotional learning, regulation, and impulse control.
Mitchell Prinstein, Ph.D., chief science officer of the APA, told ABC News that as it stands now, the time in life that kids' brains develop the most is also when they are most exposed to social media.
"The time when most kids get access to social media is actually one of the most sensitive periods of neural development in our lifetimes," he said.
On average, teens report using social media for 3.5 hours a day, with many spending more than seven hours a day on these platforms, according to Tuesday's surgeon general's advisory.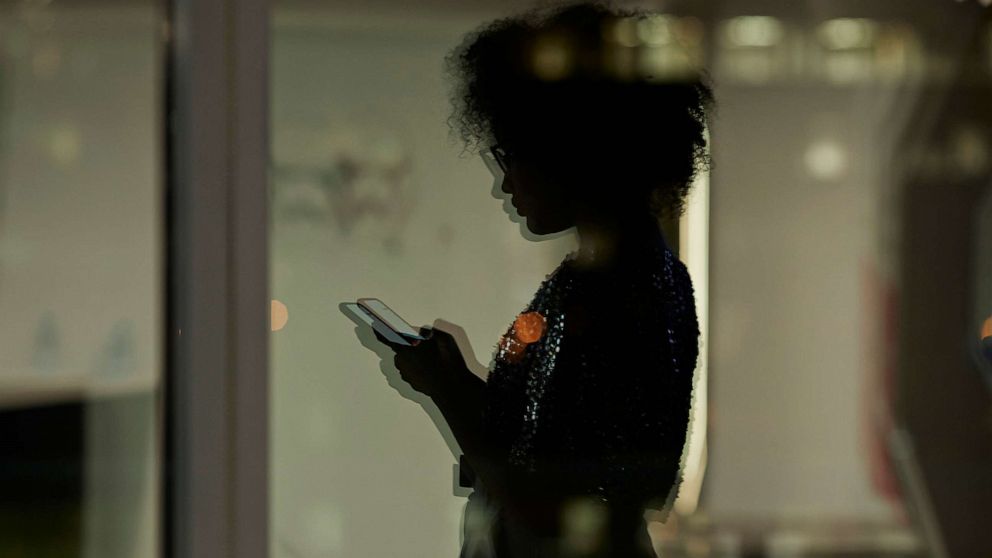 Time is a key component when it comes to assessing social media and mental health risks, as teens who spend more than three hours a day on social media may unknowingly double their risk of poor mental health outcomes, according to the advisory.
Dr. Colette Poole-Boykin, a child psychiatrist and assistant professor at Yale University, told ABC News that the reality may be worse than data shows because children may underestimate the time they report spending on social media.
"Children have difficulty estimating how much time they spend on social media," she said. "When this happens, it is almost always that they spend far too much unrestricted time on their devices."
Poole-Boykin noted that cyberbullying can also be an issue for teens on social media, saying, "I have treated multiple patients for mood disorders and concern for suicidality due to bullying and the sharing of intimate information on social media."
According to the surgeon general's advisory, 75% of teens say social media sites are only doing a fair to poor job of addressing the issues of cyberbullying and online harassment.
While social media has some benefits, particularly for minority youth who find community, identity-affirming content and other social support online, experts say there is still not enough evidence to say social media is safe for children and teens.
Dr. Neha Chaudhary, child and adolescent psychiatrist at Massachusetts General Hospital and Harvard Medical School, said she has seen benefits for teens when working in "moderated groups."
"There's a power in feeling less alone," she said, describing "moderated groups" as places where "people can come together to validate one another, share advice and support, and uplift one another, especially if they are facing a common challenge."
Dr. Mariam Gomaa and Dr. Amanda Kravitz are resident physicians and members of the ABC News Medical Unit.
ABC News' Sony Salzman and Katie Kindelan contributed to this report.