Woman born 1 pound works in NICU where she stayed as a micro preemie
Baylor Scott & White Health
When she was born in 1985 -- 3-1/2 months early -- Tammy Lewis weighed just 1 pound, 4 ounces.
Doctors gave her very slim odds of survival, but after 3 months of care at the neonatal intensive care unit at Baylor Scott and White McLane Children's Hospital in Temple, Texas, she was sent home.
Now, at 34, she works as a registered respiratory therapist at the very same NICU that gave her a new chance at life.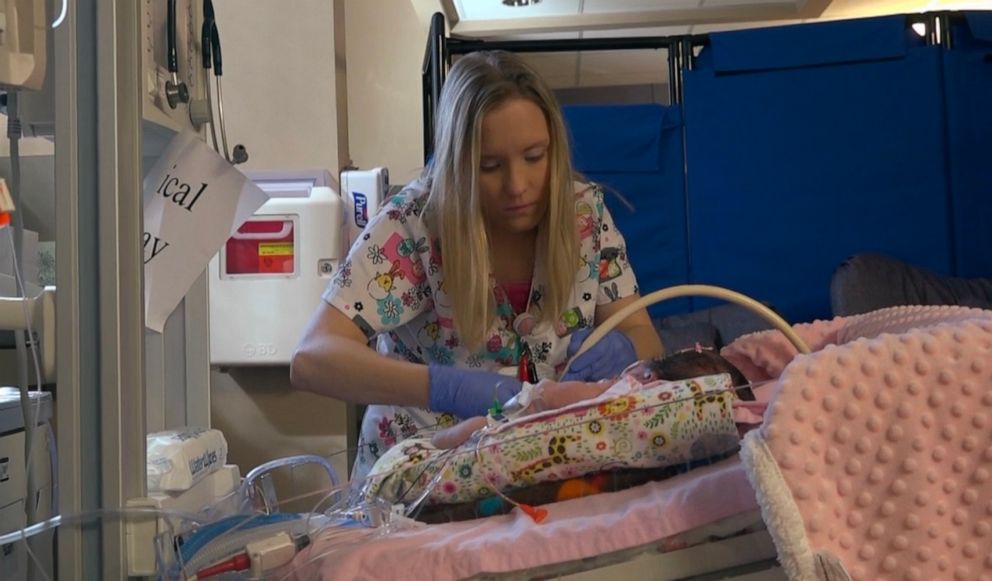 "It's an honor to care for these patients who are there like I was," Lewis told "Good Morning America," adding that she was once considered the smallest baby in Texas. "Then having the reward of [seeing the babies] go home and getting bigger and living a productive life, there's nothing better than that."
It's an honor to care for these patients who are there like I was.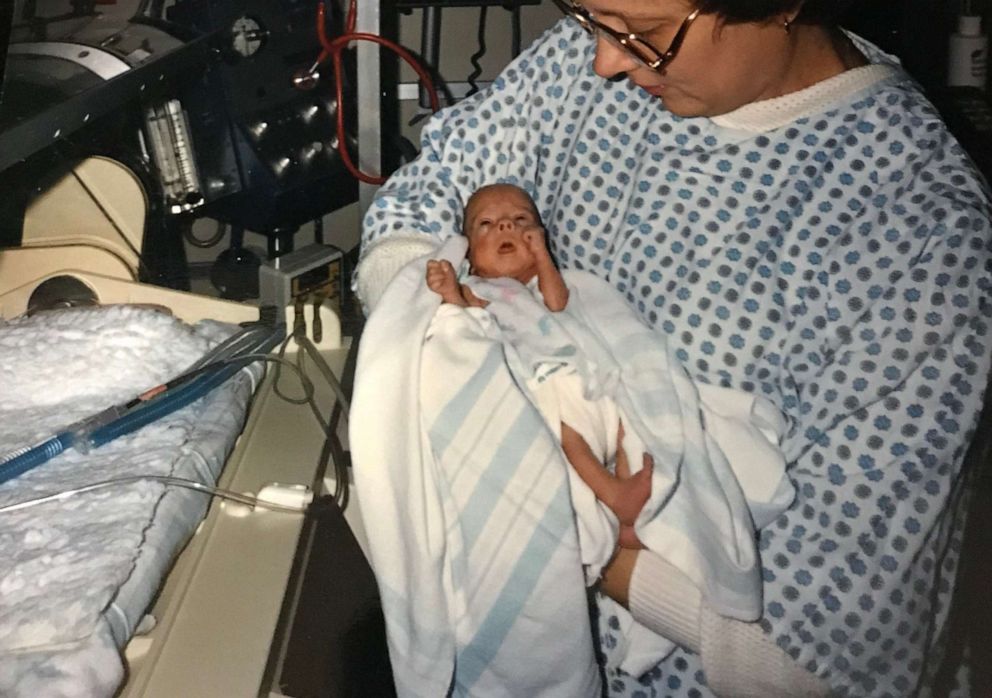 "I love my job," she added.
Lewis said she was born 3 1/2 months early. Her mom, Carolyn Lillard, went into preterm labor after experiencing incredibly high blood pressure that put both of their lives in danger.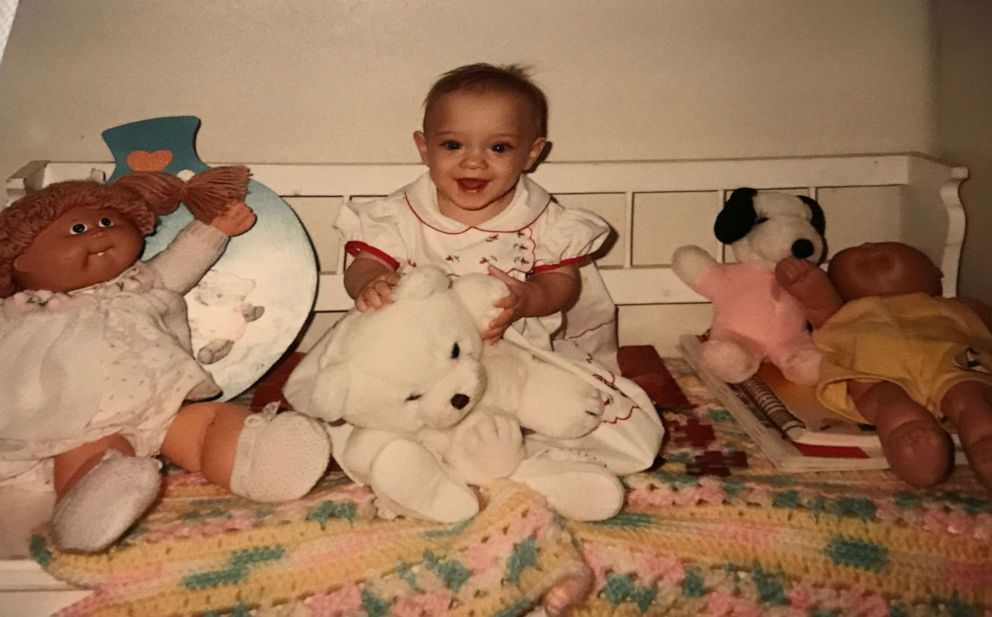 "They weren't able to get blood pressures down so the decision was made to go ahead and try and deliver and save hopefully mom and baby," Lewis said.
Doctors told Lewis' mom that her daughter had a survival rate of 5 to 10 percent. But Lewis beat the odds.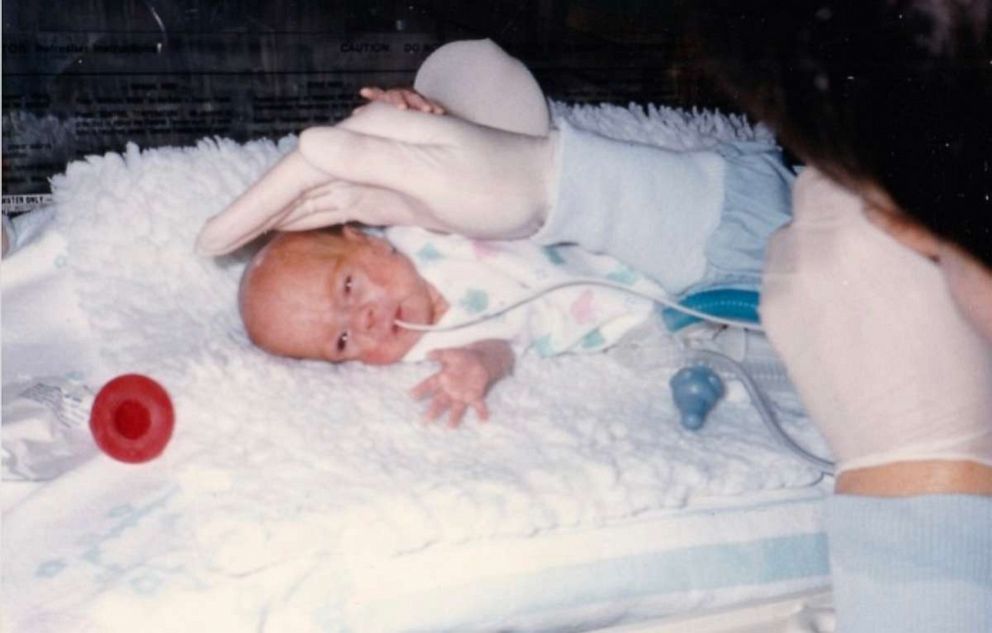 "I've heard this story a lot of times growing up," Lewis said. "I lived locally and close to the hospital. "This was the only hospital [job] I wanted to apply for knowing that I wanted to be [working] in this NICU."
Lewis earned an associate degree in respiratory therapy at McLennan Community College in Waco, Texas, and began working at Baylor Scott 10 years ago.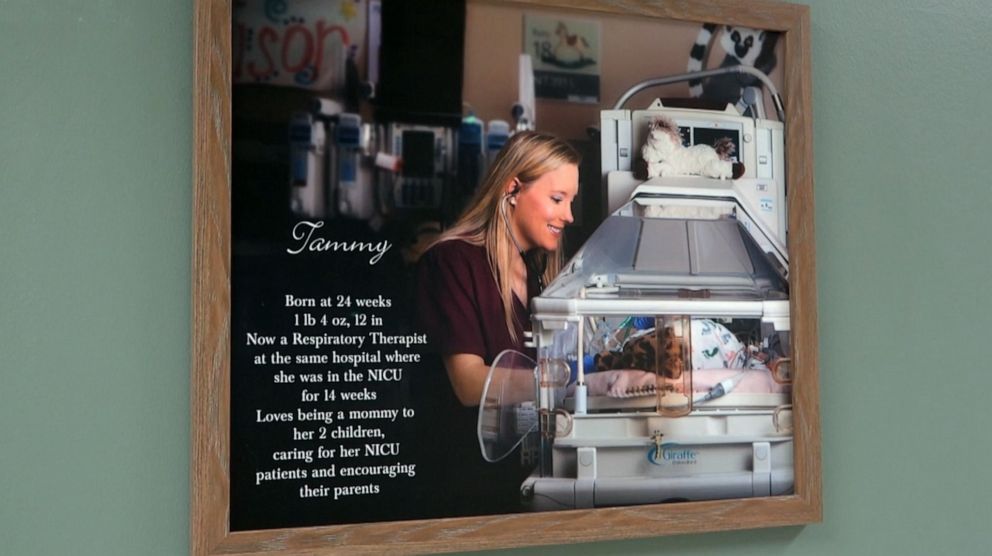 When she first started, many of the staff who cared for her still worked at the hospital.
"Tammy is one of the most sweet, caring staff we have on the floor and one of the most genuine," Tara Lyngaas, the nurse manager at Baylor Scott's NICU told "GMA." "She told us she still has the scar of the test tubes she had when she was a baby. Other than that, no clue [she was a preemie]. She is so smart and dedicated to our unit. She does amazing work here."