2023 MTV Video Music Awards: *NSYNC reunites 22 years after last studio album, presents Taylor Swift with award
This NSYNC Zoom reunion for Lance Bass' birthday is 'tearin up our hearts'
*NSYNC reunited at the 2023 MTV Video Music Awards Tuesday night.
The five members of the iconic Grammy nominated boy band -- Justin Timberlake, Lance Bass, Joey Fatone, JC Chasez and Chris Kirkpatrick -- took the VMAs stage together during the star-studded awards show.
The group took the stage to present the Video Music Award for Best Pop to Taylor Swift for her "Anti-Hero" music video.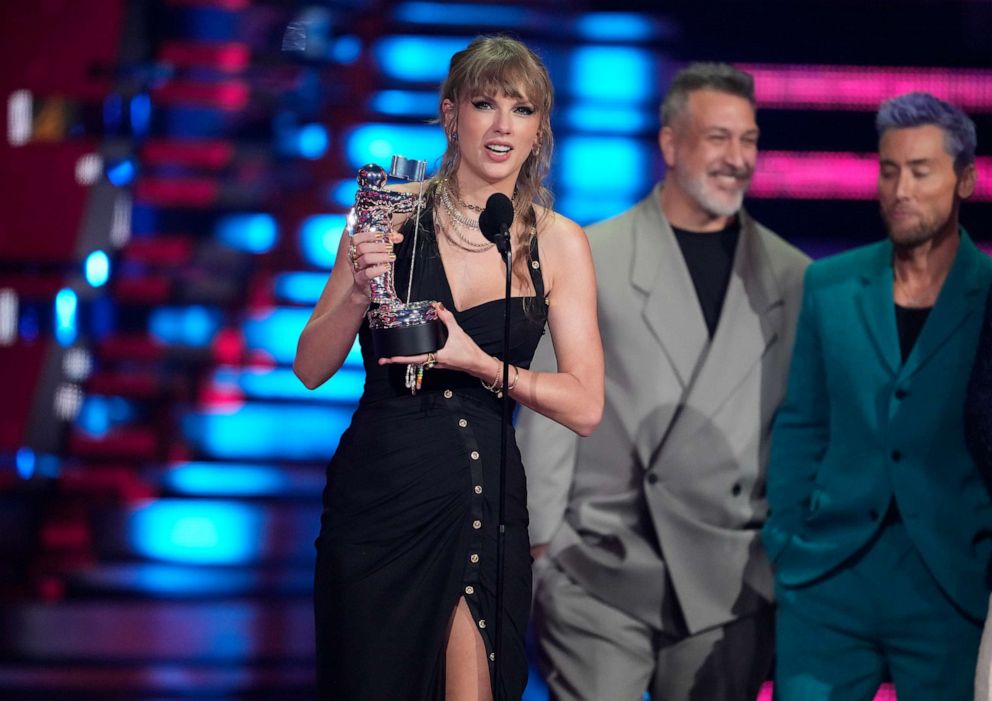 "Y'all ready to give out the first award?" asked Timberlake to screaming fans after all members recounted VMA memories.
In receiving the award, Swift, who was starstruck by the group, called them "pop personified."
"I'm not doing well pivoting from this to this," she said as she held her Moonman statue with *NSYNC standing next to her. "Like I had your dolls... Like are you doing something? What's gonna happen now? They're gonna do something and I need to know what it is!"
"You guys are pop personified," she continued. "So to receive this from your golden pop hands is really -- it's too much."
Their appearance together marks 22 years since the release of their last studio album, "Celebrity," which included hits like "Pop" and "Girlfriend."
Timberlake, Bass, Fatone, Chasez and Kirkpatrick rose to fame together in the late 1990s and early 2000s. The group's self-titled debut album was released in 1997 and included hits like "Tearin' up My Heart," "Here We Go" and "(God Must Have Spent) A Little More Time on You."
To support their first album, the group went on tour for 18 months where they performed in over 200 concerts across one hundred cities. Artists who joined them on tour at the time included Britney Spears, Mandy Moore, Jordan Knight and The Sugarhill Gang.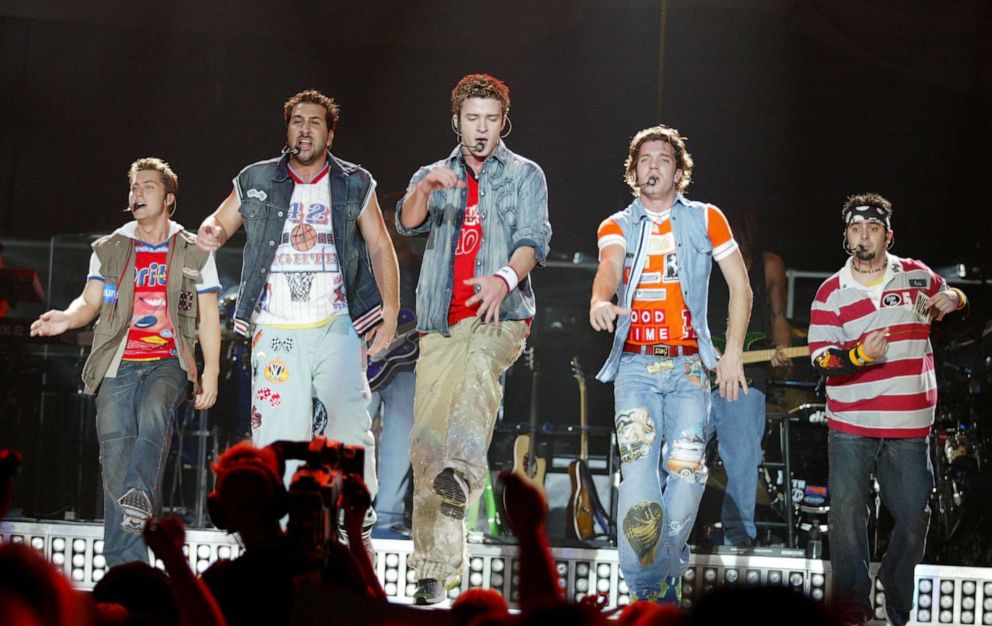 Two years after releasing their 1998 holiday album "Home for Christmas," *NSYNC released their third studio album, "No Strings Attached." Their lead single, "Bye Bye Bye," peaked at No. 4 on the U.S. Billboard Hot 100. Their second single "It's Gonna Be Me" and third single "This I Promise You" also reached the Billboard Hot 100.
The "No Strings Attached" tour followed after the album's release. After embarking on the year-long tour across North America, the group headlined Super Bowl XXXV in January 2001 alongside Aerosmith, with featured appearances from Mary J. Blige, Britney Spears, Nelly and more.
"Celebrity," *NSYNC's third and final album, was released six months later.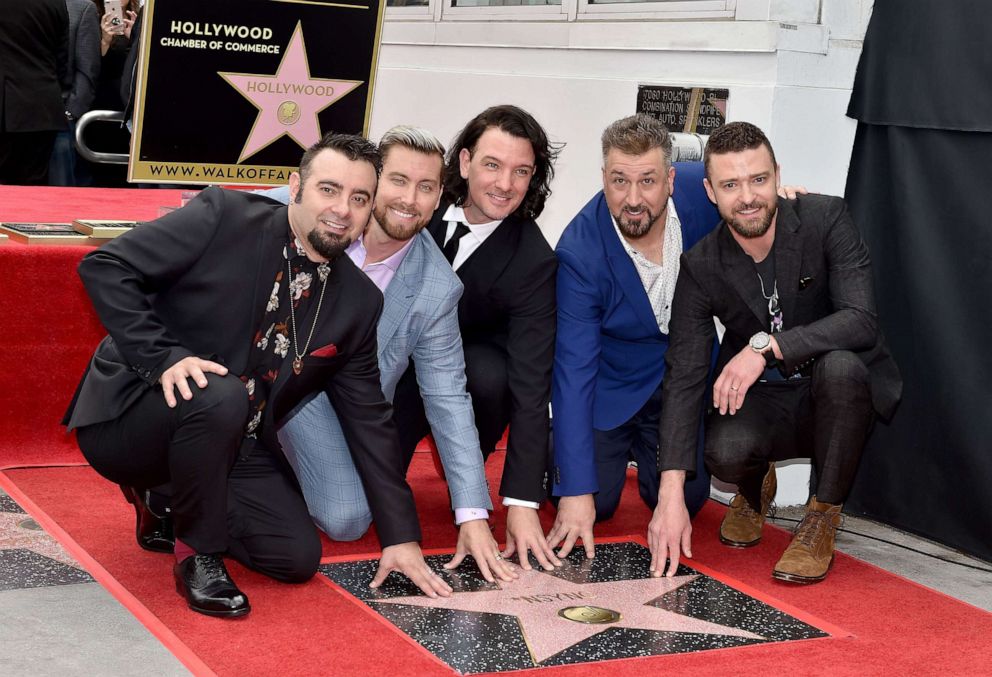 After the group's PopOdyssey tour ended in 2002, the group went on hiatus. During this time, Timberlake released his solo album, "Justified." Other members including Fatone, Bass and Chasez went on to pursue solo projects as well.
The group made an appearance together in 2005, but didn't perform together again until 2013, when Chasez, Kirkpatrick, Fatone and Bass took the VMAs stage with Timberlake for his Video Vanguard performance.
Chasez, Kirkpatrick, Fatone and Bass also performed together as NSYNC without Timberlake in 2019 for Ariana Grande's headlining performance at Coachella. The group performed "Tearin' Up My Heart" and Grande's song, "Break Up With Your Girlfriend, I'm Bored."
In 2018, all members of the band came together to accept their star on the Hollywood Walk of Fame.