Consider this your Daily Double dose of good news: Alex Trebek is writing a book -- and it'll be hitting shelves this summer!
Simon & Schuster is publishing the longtime "Jeopardy!" host's debut memoir, "The Answer Is…: Reflections on My Life," on July 21 -- just one day before Trebek's 80th birthday.
"I want people to know a little more about the person they have been cheering on for the past year," Trebek writes in the memoir, referring to his battle with stage 4 pancreatic cancer he revealed in March 2019, and how fans have been supporting him since the announcement.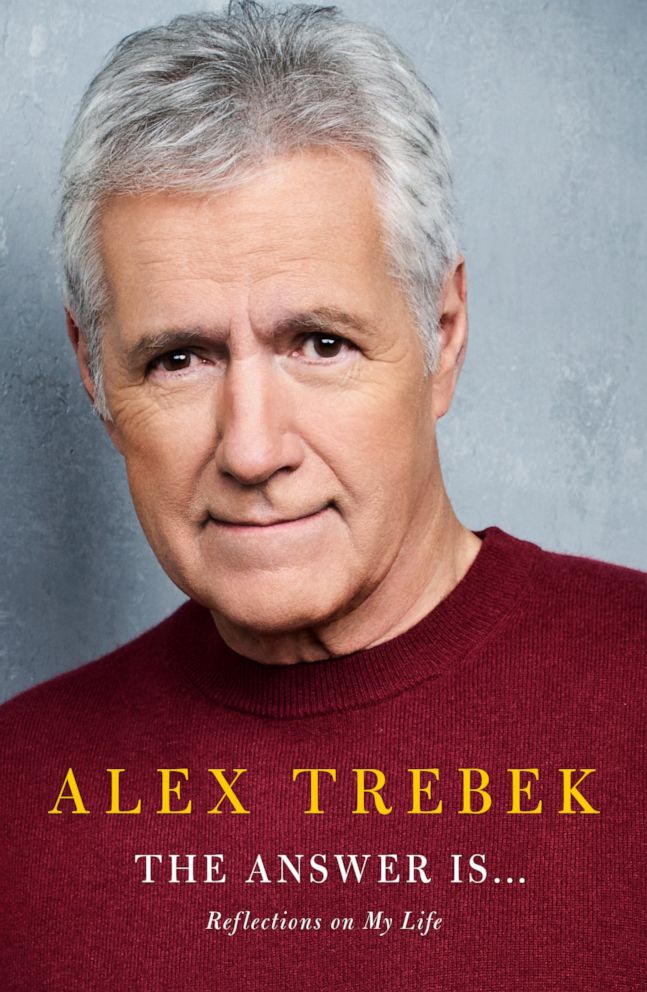 "Today, when there is so much uncertainty and turmoil in the world, Alex Trebek is a beacon of stability and positivity," Sean Manning, executive editor at Simon & Schuster, said in a press release. "This wise, charming and inspired book is further evidence why he has long been considered one of the most beloved and respected figures in entertainment."
Fans have welcomed Trebek into their living rooms five nights a week ever since he first began hosting "Jeopardy!" in 1984, and this book will span the decades he has helmed the series.
"The Answer Is…: Reflections on My Life" will be structured like the iconic game show, with each chapter title in the form of a question. The book will feature dozens of never-before-seen photos while taking you inside the mind of one of TV's most revered personalities.