Our favorite Anthony Mackie moments for his birthday
Anthony Mackie plays a post-apocalyptic delivery driver in the new series adaptation of the video game "Twisted Metal."
Mackie said he actually got to do some of his driving stunts in the live-action TV series, which you'll see in an abandoned mall in episode 1.
"I got to like burn out through the mall a little bit and jump out the window and all that stuff," he told ABC Audio in an interview recorded before the ongoing SAG-AFTRA strike started.
"A lot of the mall stuff actually, I got to do," he added. "I was pressing the limits, like ripping through the mall. I wanted to see. And I'm like, if I wreck, who cares? We're in a mall that's closed down."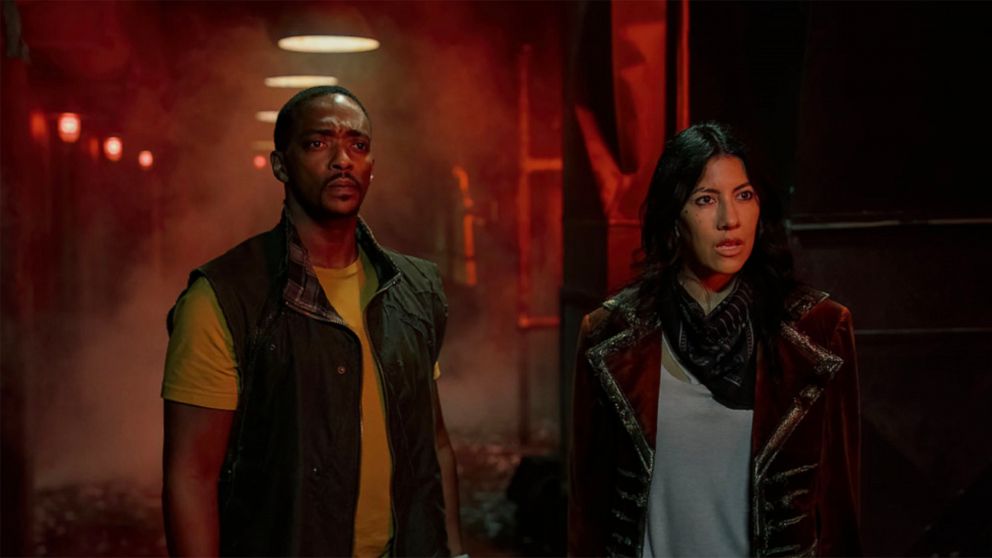 According to the series description, Mackie's character John Doe is "a motor-mouthed outsider offered a chance at a better life, but only if he can successfully deliver a mysterious package across a post-apocalyptic wasteland."
"With the help of a badass axe-wielding car thief, he'll face savage marauders driving vehicles of destruction and other dangers of the open road, including a deranged clown who drives an all too familiar ice cream truck," the description teases.
Mackie's character also drives a beat-up 1990s sports car that is deceptively deadly -- a far cry from his first set of wheels, "a 1985 Nissan Sentra."
"It was a disaster," he recalled. "In New Orleans, we used to call them bird cars. So some mechanic would get a car from the junkyard, fix it up and sell it to you for like 600 bucks. So he sold me this Nissan Sentra."
He continued, "It had a back seat and a driver's seat. No passenger seat. It had a radio, no air conditioning. And the radio I put in myself with my cousin and it was like a house radio with speakers in a trunk."
Topping Mackie's playlist back then? "It would be A Tribe Called Quest, 'Midnight Marauders.' I played that until it just exploded," he said. "Tupac [Shakur]. And then one of the greatest CDs ever released was De La Soul, 'Me, Myself, and I.' Those were my, like, constant rotation in my car."
Along with Mackie, "Twisted Metal" also stars Stephanie Beatriz, Thomas Haden Church, Will Arnett and Joe Seanoa.
Guest stars in the new series include Neve Campbell, Richard Cabral, Mike Mitchell, Tahj Vaughans and Lou Beatty Jr..
"Twisted Metal" debuts July 27 on Peacock.