Marvel Studios is giving fans a behind-the-scenes sneak peek at the upcoming fourth Captain America film and revealing its new title.
The movie, directed by Julius Onah, will now be called "Captain America: Brave New World."
A snap from the set of the film, formerly subtitled "New World Order," shows Anthony Mackie as Sam Wilson, having taken up the Captain America mantle at the end of "The Falcon and The Winter Soldier," sharing a laugh with movie icon and MCU newbie Harrison Ford.
"When Harrison Ford tells you how kicking a-- should look, you listen!" Mackie captioned the photo.
In the photo, Ford is dressed casually in a crew chair emblazoned with the movie's new name in front of a pair of video monitors as he converses with a smiling Mackie, who is wearing the Captain America suit and has the mighty red, white and blue vibranium shield on his back.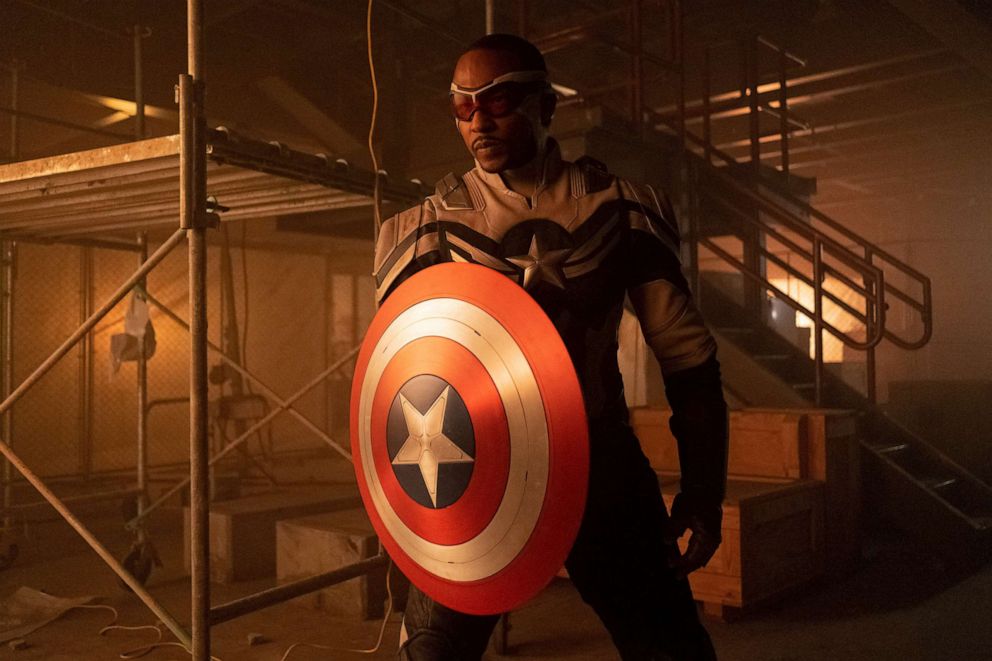 Ford plays Thaddeus "Thunderbolt" Ross, formerly played by the late William Hurt, who died in 2022. The character has gone from a Hulk-obsessed general in 2008's "The Incredible Hulk" to the secretary of state in 2016's "Captain America: Civil War" and now to his position in the new film: president of the United States.
Previously announced cast members include Carl Lumbly as Isaiah Bradley, Danny Ramirez as Joaquin Torres, Tim Blake Nelson as Dr. Samuel Sterns and Shira Haas as Sabra.
"Captain America: Brave New World" hits theaters May 3, 2024.
Marvel is owned by Disney, the parent company of ABC News and "Good Morning America."