Michelle Zauner, the author of the New York Times bestselling memoir "Crying in H Mart," joined "Good Morning America"'s Eva Pilgrim at H Mart, the popular Korean supermarket chain, to reflect on the evolution of her biracial identity as well as struggling with the loss of her mother.
"We always had a table with two different dishes," Zauner told Pilgrim. "So there would generally be an American meal for my dad, and there would be a Korean meal for my mom, and I would kind of eat between them."
Zauner, who is also known as the lead singer in the band, Japanese Breakfast, was born in Seoul, South Korea, where her mother is originally from, but raised in Eugene, Oregon.
In the book, she uses food, like meaningful meals with loved ones and learning how to cook traditional Korean meals, to examine her identity as a biracial woman.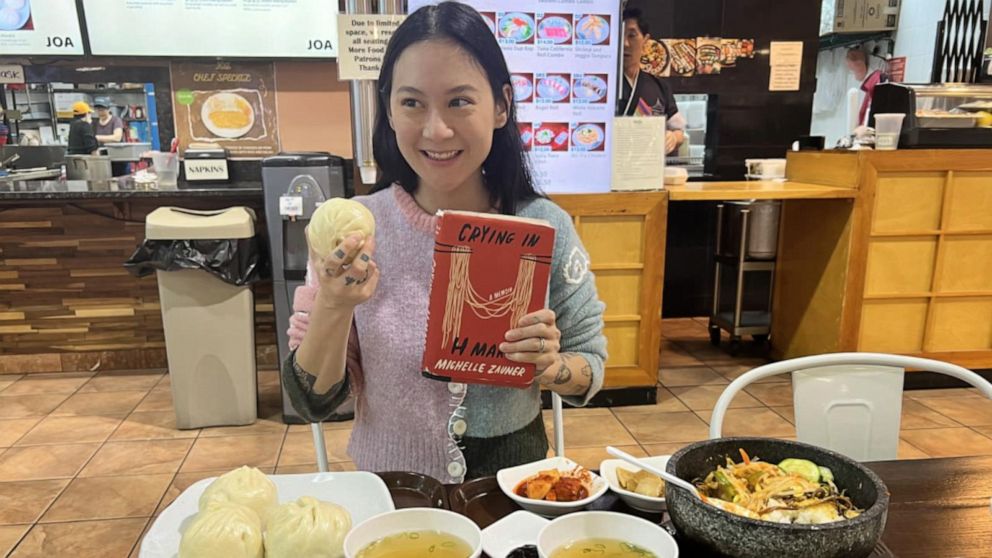 The singer also addresses the evolution of her relationship with her mother, who was diagnosed with cancer and eventually died in 2014.
"I think for me, in particular, it was difficult because she died when I was 25," she said. "And that's sort of around the time for a lot of mothers and daughters I think where, after years of kind of teenage separation and battle, you begin to return to one another."
She said she felt like had just started to reconnect with her mother in that same way.
"We're really just starting to get to that really beautiful place as mother and daughter when she got sick when she passed away," said Zauner.
Zauner's memoir has reached national acclaim for how it articulates grief and the complicated feeling of belonging, especially when a parent dies.
She titled her memoir after H Mart because she said it was a place that reminded her of her mother and the memories they had together.
"I think I wanted to go there around the holidays because it felt like the closest I could sort of be near her, subconsciously, to just hear women that kind of dressed like her or spoke like her, eating the things that we used to eat together," said Zauner. "And I found myself going to this grocery store more and more to unlock these different memories of my mother."
"Crying in H Mart" has spent 55 weeks on the New York Times bestseller list. In June 2021, it was announced that "Crying in H Mart" will be adapted as a feature film.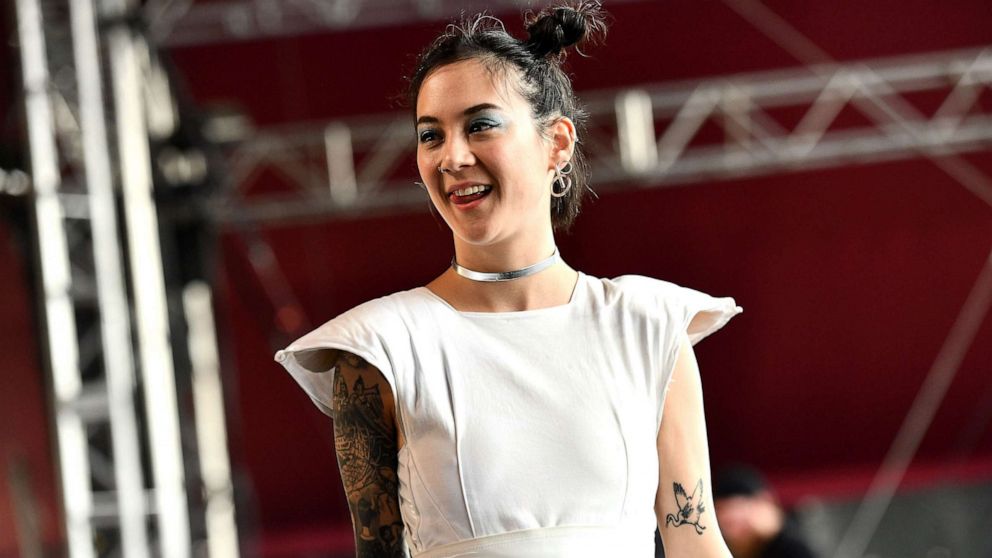 Zauner said she was glad that her story has been able to resonate with so many people.
"I never thought as a half-Korean American woman that my life was particularly literary," said she. "And so it's really beautiful that people are able to come into this story, from all different backgrounds and really see themselves in me in different ways."