Charity Lawson talks about her journey on 'The Bachelorette'
Charity Lawson's journey as "The Bachelorette" concluded on Monday night with her engagement to Dotun Olubeko.
The couple spoke to "Good Morning America" following their engagement, with Dotun sharing, "It couldn't have went down better."
Reflecting on their epic proposal, Charity said, "I did black out a little bit ... his intentionality with how he speaks -- every single word, it has so much weight and meaning."
"I will never be able to express how grateful I am for the forces that be that brought us together," Dotun shared on their love story. "I didn't want to do it but something kept telling me to do it."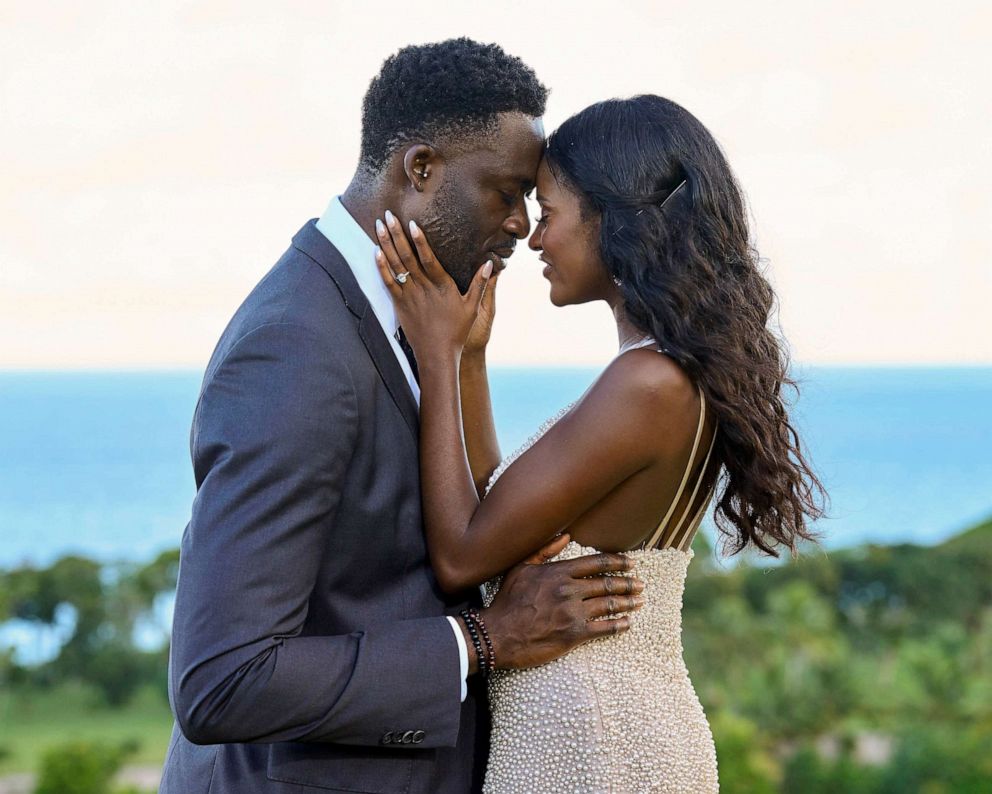 The road to their engagement was fraught with heartbreak though, as Charity had to say goodbye to Joey Graziadei in what was one of the most gut-wrenching eliminations Bachelor Nation has ever seen.
Charity's family instantly "connected" with Joey for his "genuine" responses to their questions and the importance of family in his life. His final date with Charity left him even more confident that he would be placing a ring on her finger.
Dotun's meeting with Charity's parents, on the other hand, was a little rocky, with her mother noting in a confessional that his "manner" and "swag" had a similarity to type of men Charity tended to gravitate toward in the past, and ultimately broke her heart. Her mother's comments weighed on her throughout her final date with Dotun, which he seemed to picked up on.
Needless to say, Joey was blindsided by Charity's declaration that while their love was "special," she'd found love that's "deeper" with Dotun.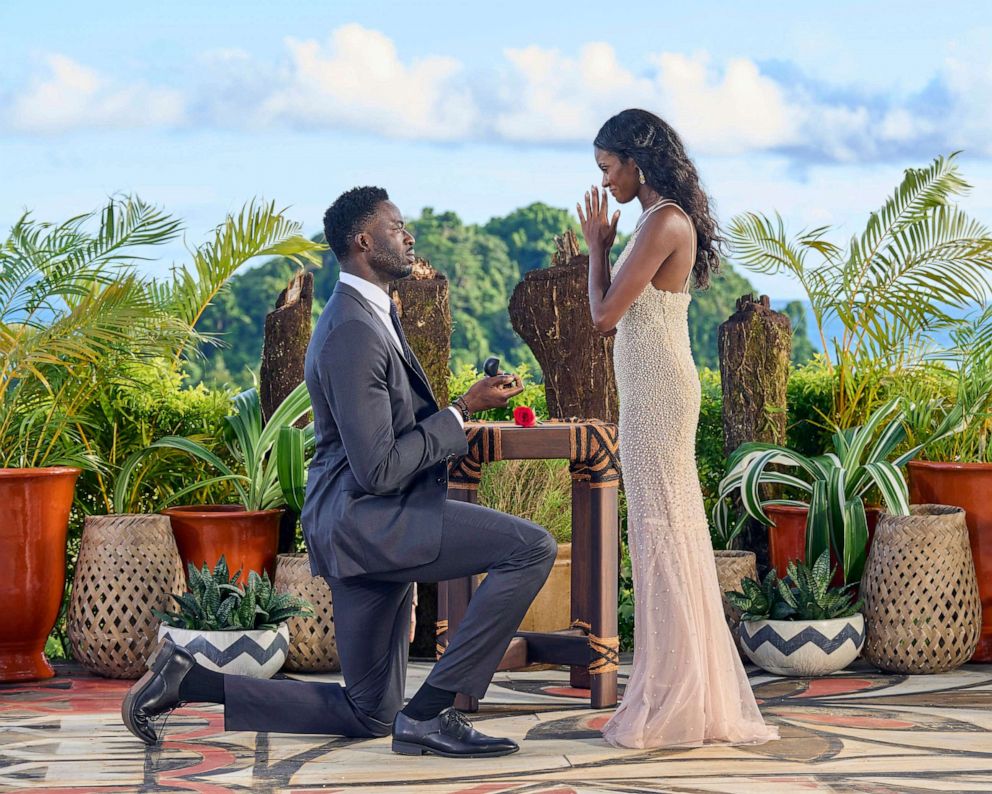 However, the news wasn't all bad for Joey, who was revealed as the new Bachelor, and told host Jesse Palmer during Monday night's episode that he's looking for "someone that's themself that can I can be truthfully be a partner with ... someone that challenges me ... someone that I can challenge, I want someone to do life with."
"I just want someone to be my person and know that at the end of the day, regardless of what we face, we're gonna be more than happy enough together," he added.
Also during Monday's live "Bachelorette" season 20 finale, the news was announced that Lawson is headed to "Dancing with the Stars" for the show's 32nd season.