Saying goodbye to 'Guardians of the Galaxy'
Axelle/FilmMagic via Getty Images
As the cast of "Guardians of the Galaxy Vol. 3" go on one final adventure together, Bradley Cooper, who voices the beloved raccoon crew member Rocket, is reflecting on what playing the furry hero has meant to him after nearly a decade.
"Honestly, it was very emotional to play him," Cooper told "Good Morning America" at the "Guardians of the Galaxy Vol. 3" premiere in Hollywood, California, last week.
Ahead of the final film in the Marvel trilogy, which hits theaters Friday, the actor said fans can expect to learn more about how Rocket became part of the James Gunn-directed "Guardians" universe.
"You really get a chance to understand how he came to be," Cooper said. "Rocket went through a lot."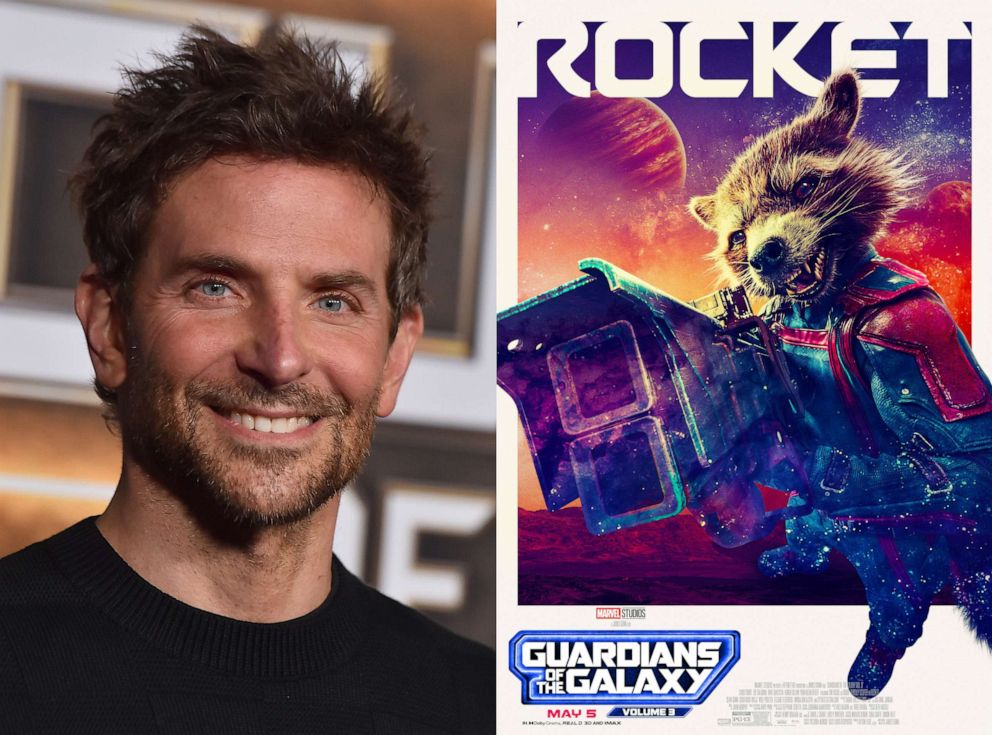 Giving characters a proper ending
For many of the characters in the final "Guardians" film, James Gunn said it was important to give them a "proper ending to the story," including Rocket.
"You see Rocket's backstory, you see where he came from, you see how he became the sort of nasty little creature that he is," he told "GMA."
Telling Rocket's story was bittersweet for the director, as he said Rocket is the character with whom he relates most. "Rocket I relate to more than any character I've ever written for the screen," he said. "I really love Rocket."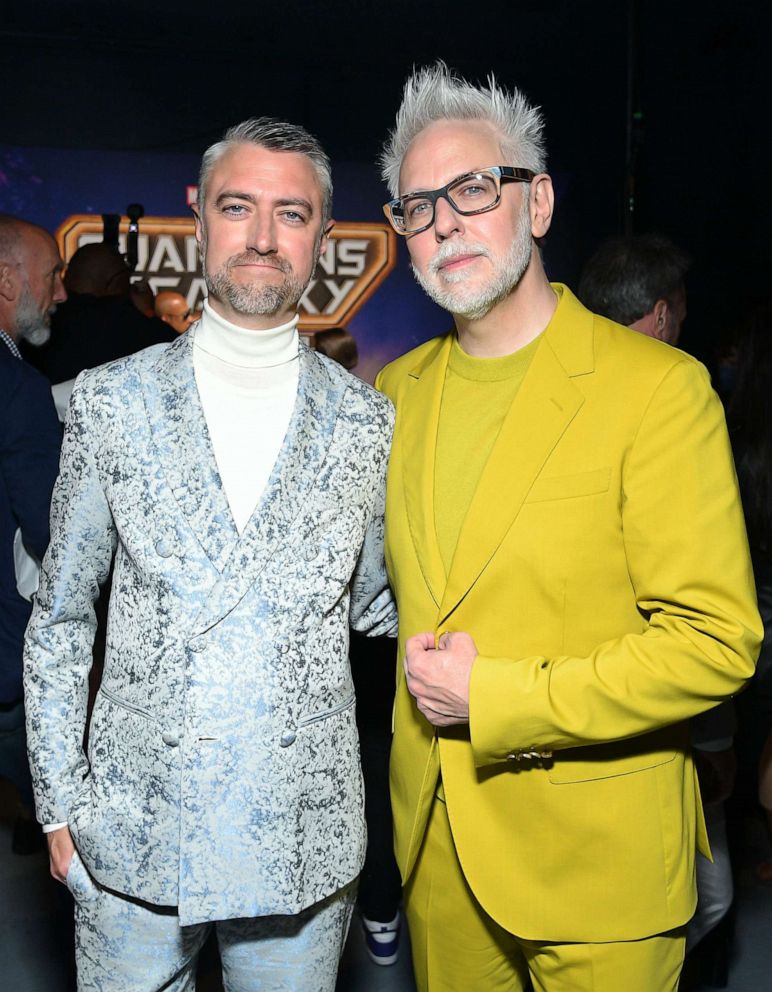 James Gunn's brother Sean Gunn, who played Kraglin in the movies and has also voiced young Rocket, said the "Guardians" character has reminded him of his brother since the first film.
"Every writer has something of themselves in all of their characters in a way," Sean Gunn told "GMA." "But for James ... the character in the movie that is really James is Rocket. And I've known that from the beginning."
How "Guardians" has changed their lives
In addition to Rocket, the rest of the gang is back for the third and final "Guardians" film, including Peter Quill, aka Star-Lord, who is played by Chris Pratt.
"It's hard to find areas that ['Guardians'] hasn't changed my life," Pratt told "GMA." "My career [took off] after that. It's been a real blessing."
"When you have people dress up in cosplay as a character that you've been able to bring to the screen for 10 years, I definitely feel like I've accomplished something great and I feel really grateful," he added.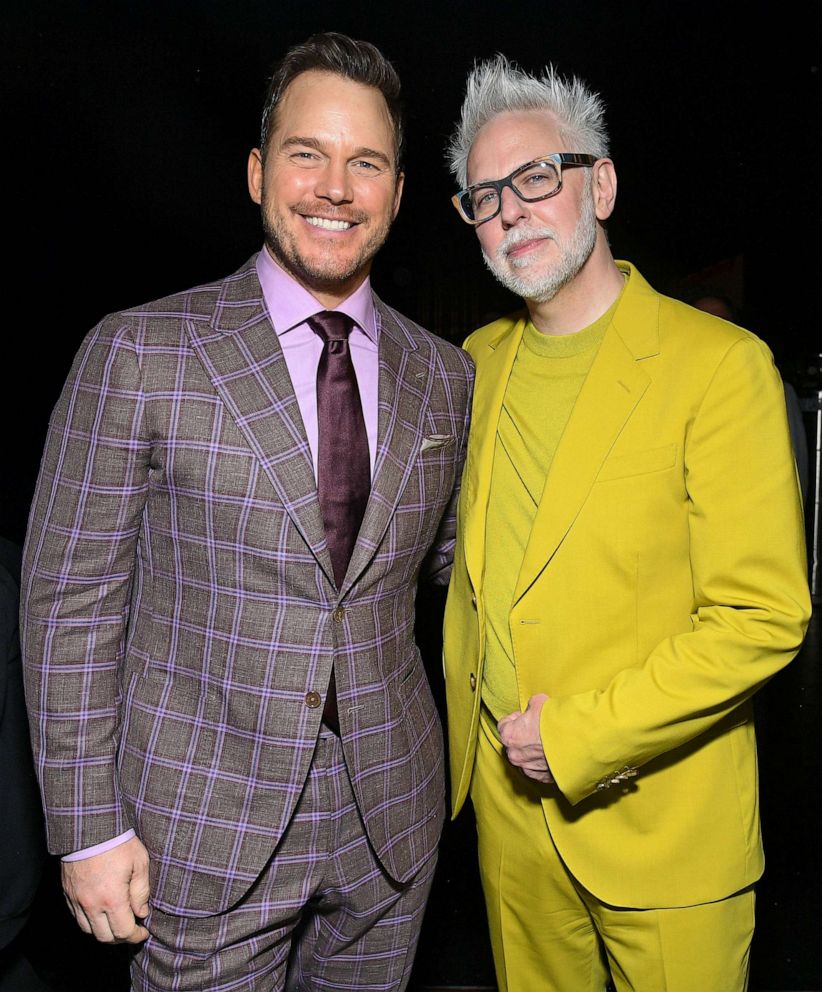 James Gunn said he recalls making independent films before "Guardians" and said directing the Marvel films has helped him become "kinder" and "understanding."
"I think that I was a little edgier before in not all the right ways," the director shared. "And I think having seeing how these characters affect people, seeing people from all over the world who are touched by the stories of Drax, Rocket and Groot … it softens a person a little bit."
"It's a really positive experience and so I feel I think I'm a better person," he added. "I hope I am."
"We're a family"
The cast and crew has said that the greatest aspect of taking part in the "Guardian" movies is being part of a family.
"We really love each other. We really are friends," James Gunn said. "We talk all the time. Chris Pratt's one of my best friends, of course my brother Sean, Pom Klementieff, Nathan [Fillion], but yeah it's a great group of people."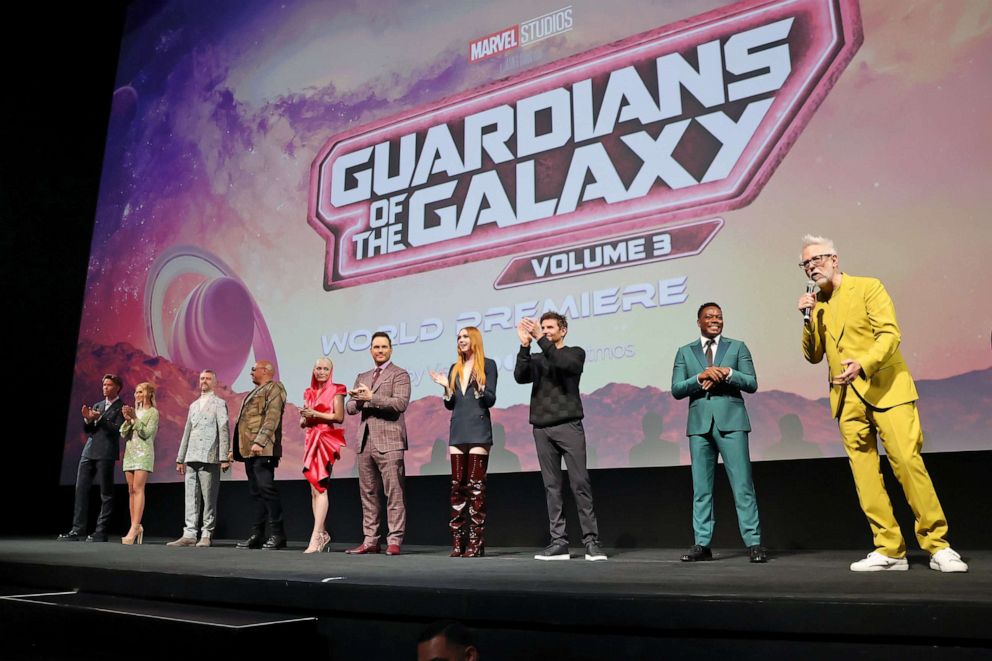 Pratt added, "All the relationships we've built over the past 10 years, to me, is the greatest aspect of being able to play this character. That's saying a lot because it's been really life changing. We're a family."
Sean Gunn echoed the special bond that his brother and Pratt share with the rest of the "Guardians" cast and said he's trying to "absorb and love every second" of being with them before the final film premieres.
"To do these films that I'm proud of with people that I legitimately love and who care about storytelling in the same way I do, and then on top of all that, to be doing it with my brother is honestly difficult to process, but I'm just trying to take it all in," he said.
Marvel is owned by Disney, the parent company of ABC News and "Good Morning America."