Kacey Musgraves at the Country Music Hall of Fame
Sanford Myers/Invision/AP
The tone was both reverent -- and irreverent -- as Brooks & Dunn were inducted into the Country Music Hall of Fame and Museum Sunday night during the annual Medallion Ceremony at the CMA Theater in Nashville.
Fittingly, the reigning CMA Vocal Duo of the Year, Brothers Osborne, kicked off the tribute to Kix Brooks and Ronnie Dunn by playing the song that started the career of the 14-time Vocal Duo winners, 1991's "Brand New Man."
Luke Bryan fast-forwarded to 2003's "Red Dirt Road," but couldn't remember how Kix reached out to him as a newcomer. At the time, he'd just lost his sister and was on an airplane during a radio tour.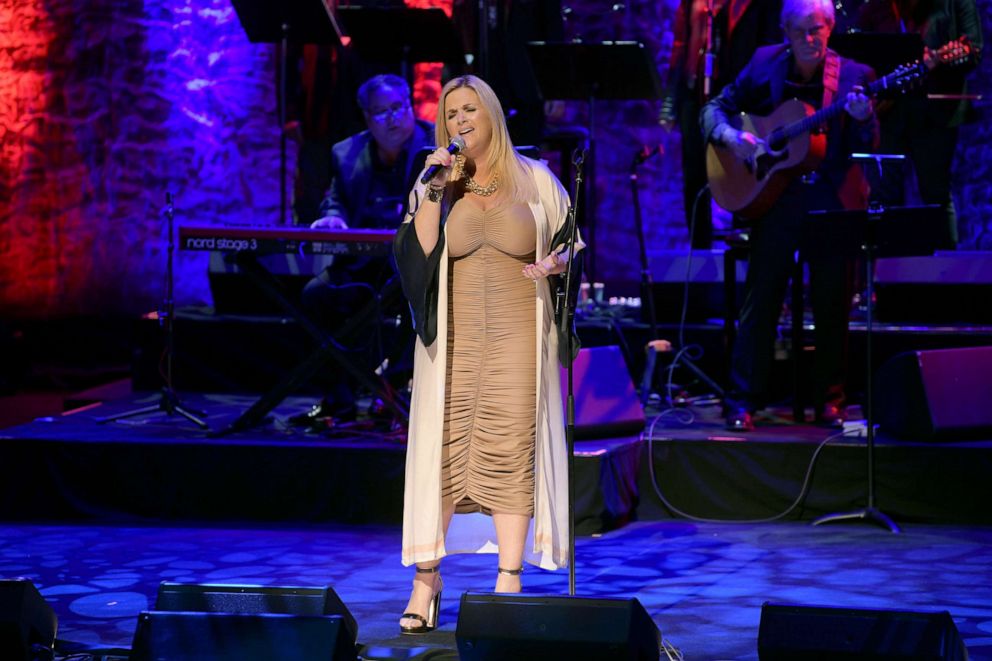 "It was Kix Brooks on the phone," Bryan recalled, "just telling me he was sorry about our loss. And I never will forget it."
"What an amazing gesture," he reflected. "Hung the phone up and called my whole family and we were just amazed."
Two-time CMA Female Vocalist of the Year Trisha Yearwood reminded the room that she's still one of the most powerful vocalists in the business, bringing everyone to their feet -- including her husband Garth Brooks -- as she sang 2005's "Believe" with soul-stirring conviction.
But then things took a lighter turn as B&D's longtime friend Reba McEntire stepped up to the podium for their induction.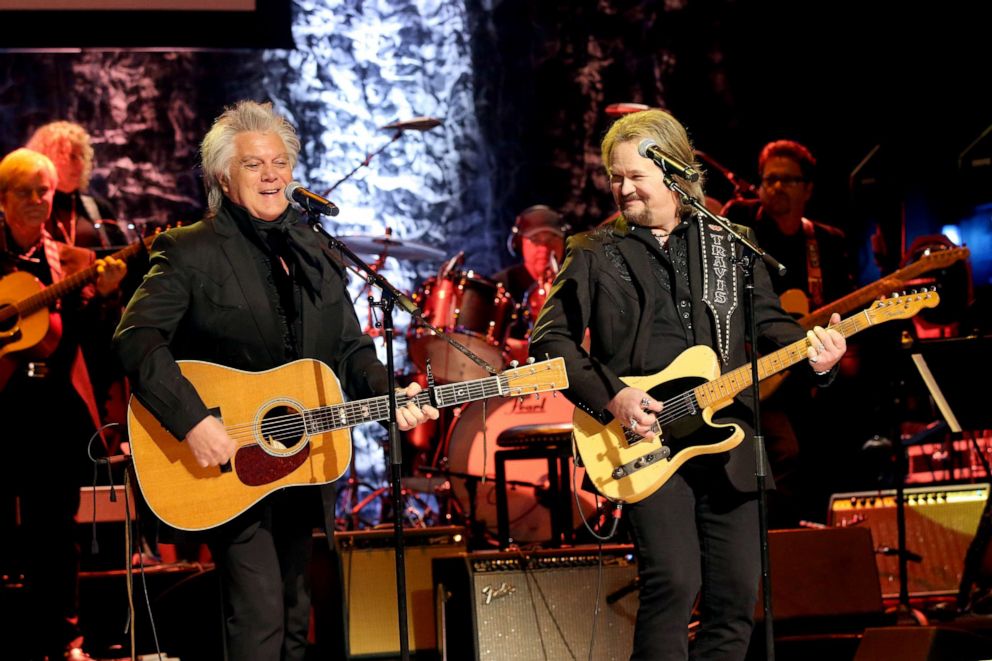 "Oh, paybacks are hell," she taunted, as the crowd roared. "Do you remember when we started touring together in the '90s and y'all were pulling all those pranks? And I said, 'NO PRANKS!' And they went, 'Uh, huh!' [being] real cute."
Brooks walked onstage to accept, continuing the joke.
"I can't believe Reba did this -- she hates us!" he feigned, as the audience laughed. "I mean, people come out to see HER. You know, we share a stage in Las Vegas."
"[And] I say, 'Hey, we're like coleslaw on a barbecue plate,'" he quipped. "'You're gonna get us whether you want us or not!'"
Brooks went on to express his heartfelt gratitude for the career-crowning honor, as did Dunn. But Dunn was content to keep it light as well.
"So I'm feeling my oats last night," Dunn confessed, "and I walked through the kitchen ... As [my wife] Janine usually does ... when the trash can gets full in the kitchen, she'll set it out on the end of the counter."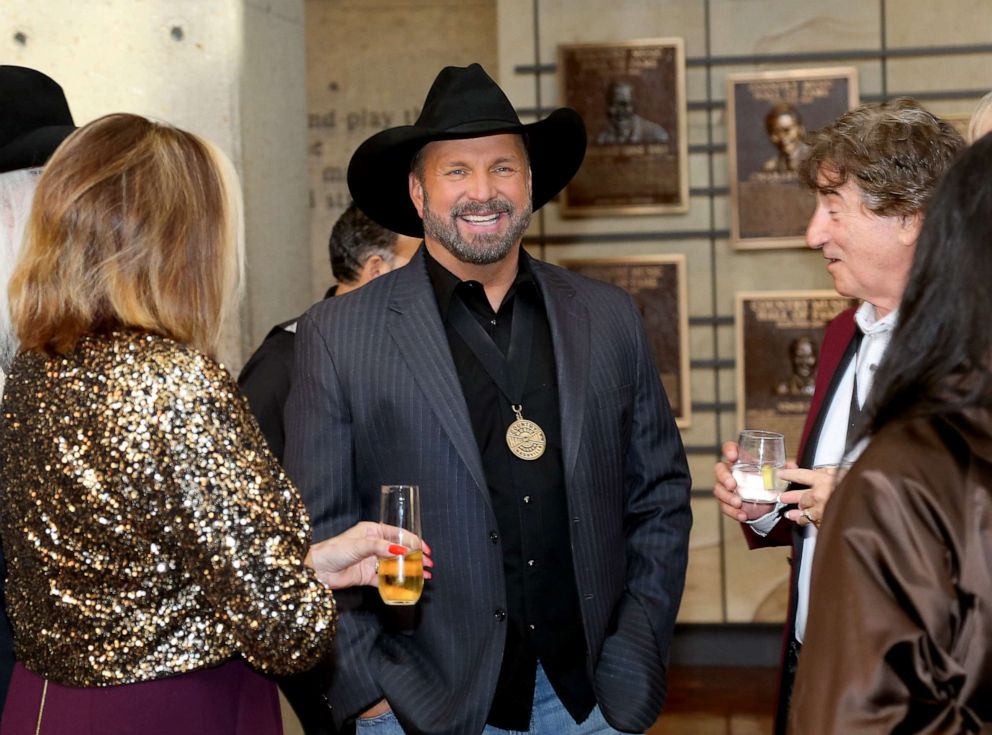 "I walked through the room," he continued. "I said, 'You know, after tomorrow night, I probably won't be doing this anymore,'" he remembered as the crowd continued to chuckle.
"She hesitated for a minute. She never looked up. She said, 'Yeah, well, when you get through, there's another one over there, underneath the sink,'" he finished, to still more laughter.
Earlier in the evening, Ricky Skaggs helped induct Ray Stevens into the Hall, singing his classic, "Misty," as did The McCrary Sisters, offering "Everything Is Beautiful," the 1970 No. 1 pop hit.
Travis Tritt and Marty Stuart also subbed for Waylon Jennings and Willie Nelson on "Good Hearted Woman," paying homage to former RCA Nashville head Jerry Bradley, who joined the Hall this year as well.