Camilla, Duchess of Cornwall gives 1st interview as future queen
Chris Jackson/Clarence House via Getty Images
Camilla, the Duchess of Cornwall, is celebrating her birthday with a new portrait.
Clarence House released a new portrait of Camilla on Saturday to mark her 75th birthday.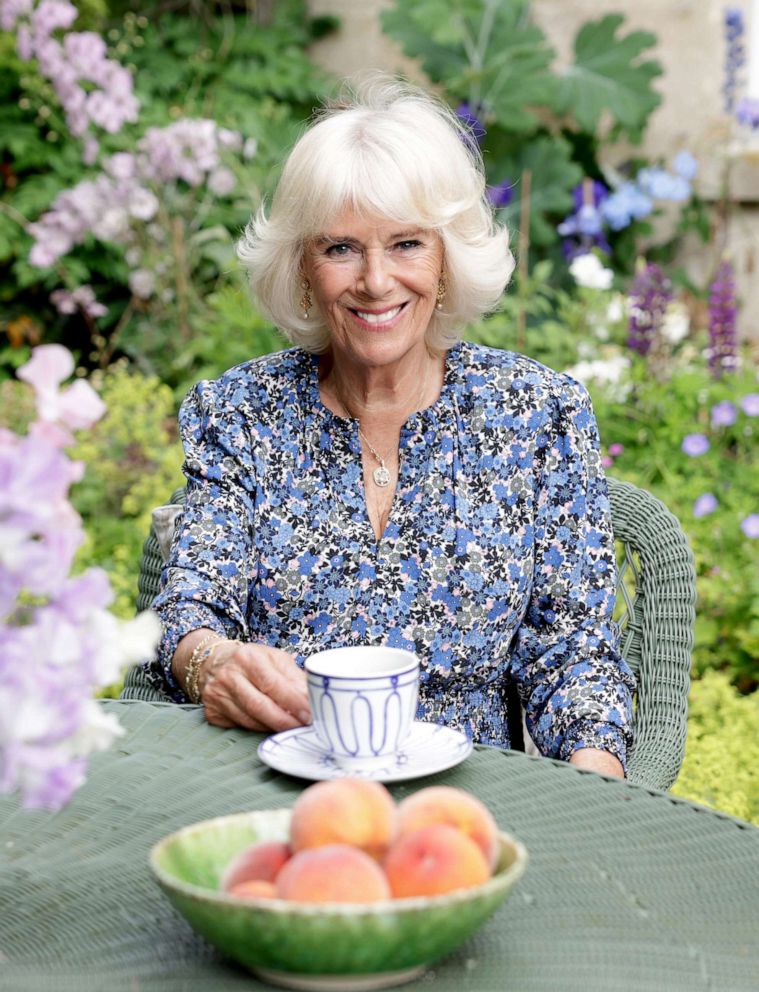 The photograph was taken last month at her home in Wiltshire. In it, Camilla wears a blue floral dress from Sophie Dundas and is seen with a bowl of peaches.
In June, Queen Elizabeth II announced that Camilla, who is married to the queen's eldest son and heir apparent Prince Charles, would be named queen consort when Charles succeeds her as king.
"It is my sincere wish that, when that time comes, Camilla will be known as Queen Consort as she continues her own loyal service," Elizabeth wrote in a statement ahead of her Platinum Jubilee celebration, which took place in early june and marked her 70th year on the throne.
A spokesman for Charles and Camilla told ABC News that they are "touched and honoured by Her Majesty's words."
The couple married in 2005. At the time, there was some debate as to what title Camilla, a divorcee, would take when Charles became king.
"Queen consort" is the title given to the king's spouse, and under U.K. law, whoever is married to a king would immediately become that and be known as queen.
"It's a great honor," Camilla told the BBC in her first interview after she was named future queen consort. "It couldn't be anything else."